Hansen Yuncken Commercial Office
The office redevelopment reflects the client's desire to innovate, build value, care for the environment and foster inter-office and client relationships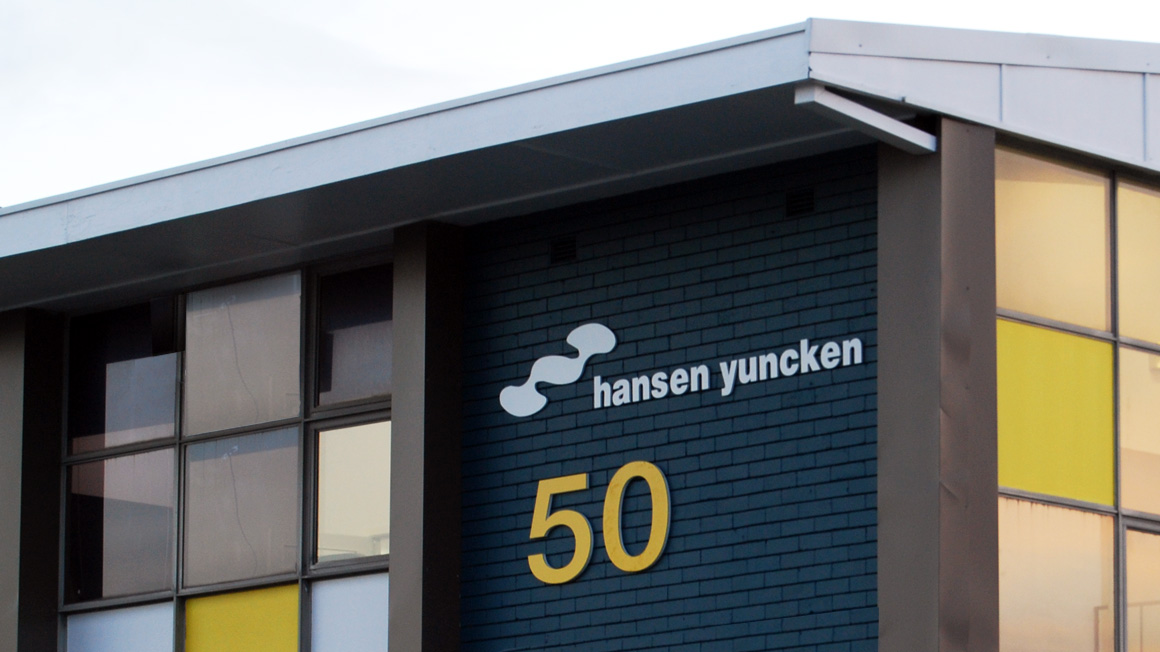 Hansen Yuncken's Newcastle commercial office development involved a conversion of a former maritime services building into a creative workplace that reflects the corporate values of it's occupants. Vibrant external finishes in Hansen Yuncken's corporate colours have revitalised an old building to make it relevant in the redeveloped Honeysuckle area.
An abundance of natural light and ventilation ensure that energy consumption is reduced in the environmentally friendly interior. The provision of both formal and informal meeting spaces serve to foster communication, while graphic lined low height walls provide staff with the sufficient visual and acoustic privacy.
The commercial office development effectively serves to reflect Hansen Yuncken's desire to innovate, build value, care for the environment and foster inter-office and client relationships.