Annie Murphy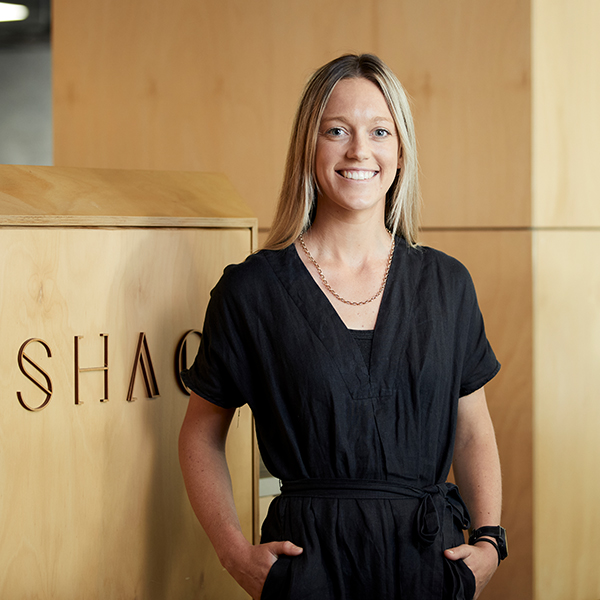 "My passion for the built environment comes from experiencing other cultures and learning how to design appropriate architecture; Specific to time, place and people."
Graduate of Architecure
B. Design (Architecture) – University of Newcastle
M. Architecture (Distinction) - University of Newcastle
Annie has 7 years' experience in architecture. During her University studies, she was awarded 6 scholarships, enabling her to travel, work and study in South America, Asia, Europe and Northern Africa, to research greener, healthier and more resilient architecture by looking at issues such as vitality, density, mobility, nature and sustainability.
Annie's passion for the built environment comes from experiencing other cultures and learning how to design appropriate architecture specific to time, place and people. She is inspired by architects such as Paul Pholeros, and his international Healthabitat program, dedicated to improving living conditions within remote Indigenous communities.
Among Annie's most memorable architectural experiences to date are working on the 'Room to Breathe Program' to address overcrowding issues in remote indigenous communities in the Northern Territory, and also her Parker Fellowship journey, travelling across twelve countries studying different methods of sustainability from Eco farms in Morocco to innovative facade systems in Spain.
Annie likes SHAC's hands on collaborative approach to design and their consideration to social and environmental issues. She is currently working with our team on large education and smaller residential projects. She is highly organized, motivated, a good communicator, and is rapidly developing an advanced architectural skillset as she prepares for her Board of Architects Registration.
In her downtime Annie enjoys yoga, tennis, swimming, surfing and touch football. She has just bought her own potter's wheel and is starting to make her own ceramics.