Claudia Smith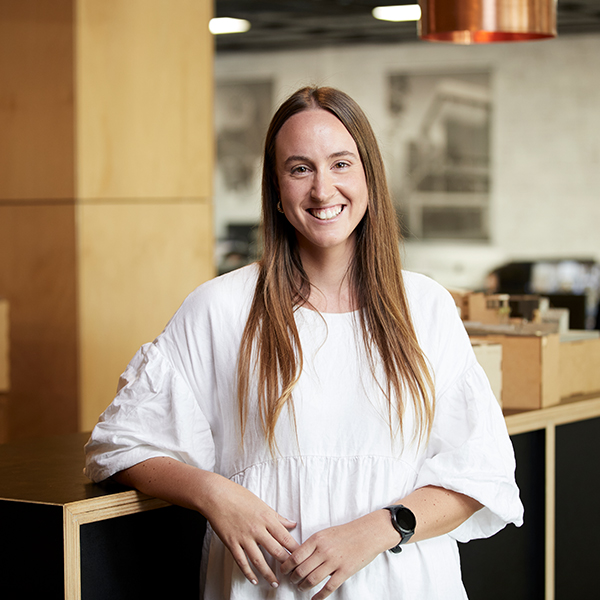 ""I am passionate about interacting with people and learning about the ways in which different people live. Architecture combines the art of making physical objects with problem solving and purpose to create exciting, bespoke environments and legacies.""
Graduate of Architecture
B. Design (Architecture) (Dist.) – University of Newcastle
M. Architecture (Dist.) - University of Newcastle
AIA NSW - University of Newcastle Undergraduate Medal Nominee 2018
AIA NSW - University of Newcastle History & Theory Prize 2018
University of Newcastle Faculty of Engineering & Built Environment Research Scholarship Recipient 2018
University Medal, Architecture 2022 - University of Newcastle
Learning Environments Australasia Young Designer Scholarship Recipient 2023


Claudia joined the SHAC team whilst completing her Bachelor of Design at The University of Newcastle where she won the History and Theory prize. She has taken a year out from her studies to work full time with SHAC to level up her architectural skills, and has worked intensively in key educational projects as well as assisting upper management with inhouse quality assurance.

Claudia appreciates that excellent architecture requires understanding of the client first and foremost and admires how the SHAC team immerse themselves in the clients' world to produce holistically designed spaces specific to them and their unique needs.
Claudia loves that architecture is not merely about components, materials or aesthetics but about how people live, act and interact - it is more than the sum of its parts and can frame a moment or a lifetime, and has the potential to positively impact the life of a single person or an entire community.

In her downtime, Claudia loves a good weekend brunch, podcasts and learning and is a key player in the SHAC Oztag team.