Matthew Travis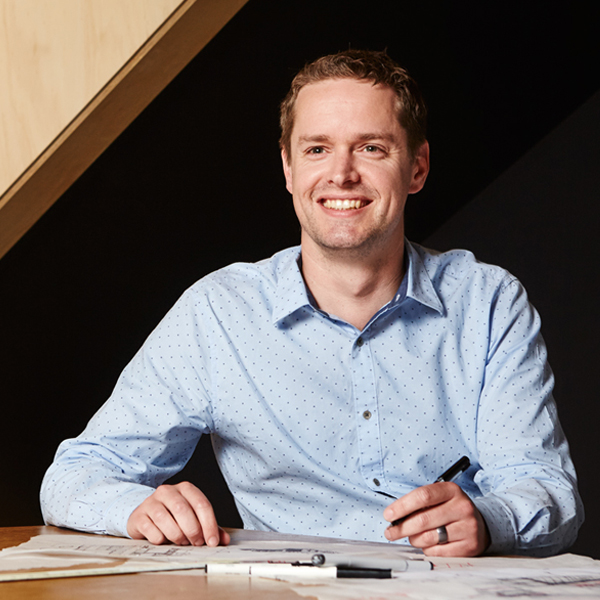 "Curiosity is at the core of design, and I see architecture as a means of both discovering and creating spaces - exploring and delineating the overlaps and intersections between culture, relationships, people, places, nature, making and aspirations."
Creative Director, Architect
B. Science (Architecture) with Merit - University of Newcastle
B. Architecture (Hons.1) - University of Newcastle
Registered Architect - NSW Board of Architects No.8673
Upon graduating from University of Newcastle and receiving the NSW Architects Medallion and the Dean's Medal for Architecture, Matt has collaborated with the SHAC team both locally and internationally. Matt has a broad experience in the design and documentation of a range of projects including public, commercial, health, retail spaces, multi-residential and residential developments. His involvement includes feasibility studies, urban design analysis, concept design and design development. Matt holds a keen interest in developing and improving efficient methods for project delivery, the integration of Building Information Modeling (BIM) technologies and Environmental Sustainability.
Creative Director of SHAC, Matthew collaborates with the SHAC team to find solutions to best match the client's budget, dreams and goals. Matthew draws together the knowledge, inspiration, support and friendly faces of SHAC to navigate the important Architectural journey for and on behalf of the client. He finds this journey both rewarding and worthwhile.
In Matthew's downtime he loves the opportunity to travel to new corners of the globe, experiencing landscapes, cultures and ways of living. Back home you'll find him cooking with his family and tackling the latest adventure sport.