RMS Works Depot Needs Analysis & Masterplan - Waratah & Wyong
Through collaboration with key stakeholders SHAC was able to develop a strategy for the staged upgrades for both depot locations.
Client
Roads and Maritime Services
Location
Waratah & Wyong, NSW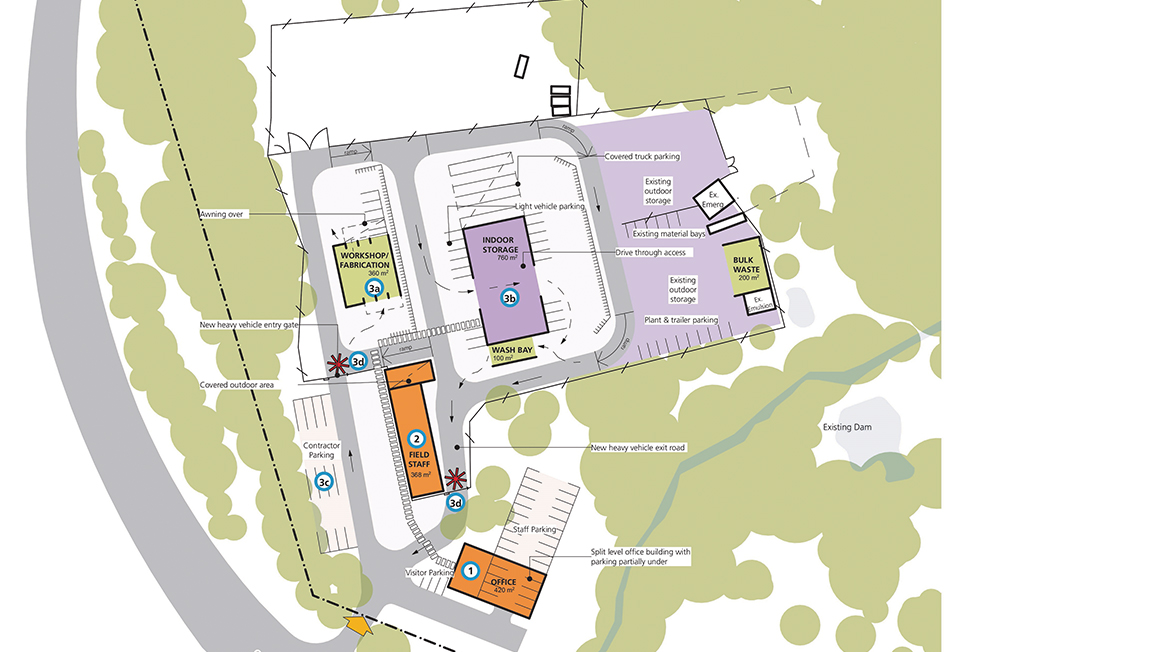 SHAC were engaged to review and analyse existing RMS depots at Waratah & Wyong, NSW. The depot facilities are in poor condition and require modernisation to meet the current standards and improve functionality and efficiency for staff. Through a series of stakeholder workshops and analysis of existing buildings and site, SHAC was able to present a strategy for the staged upgrade of both depots to assist RMS in determining a strategy for future works. As part of the workshop process, information from various team leaders and managers had to be collated, tested and re-communicated to project leaders to ensure a clear understanding of the project needs and possible solutions.