Rosary Park Catholic School
Masterplan and development of a brand new Primary School in the Hunter Valley
Client
Catholic Schools Office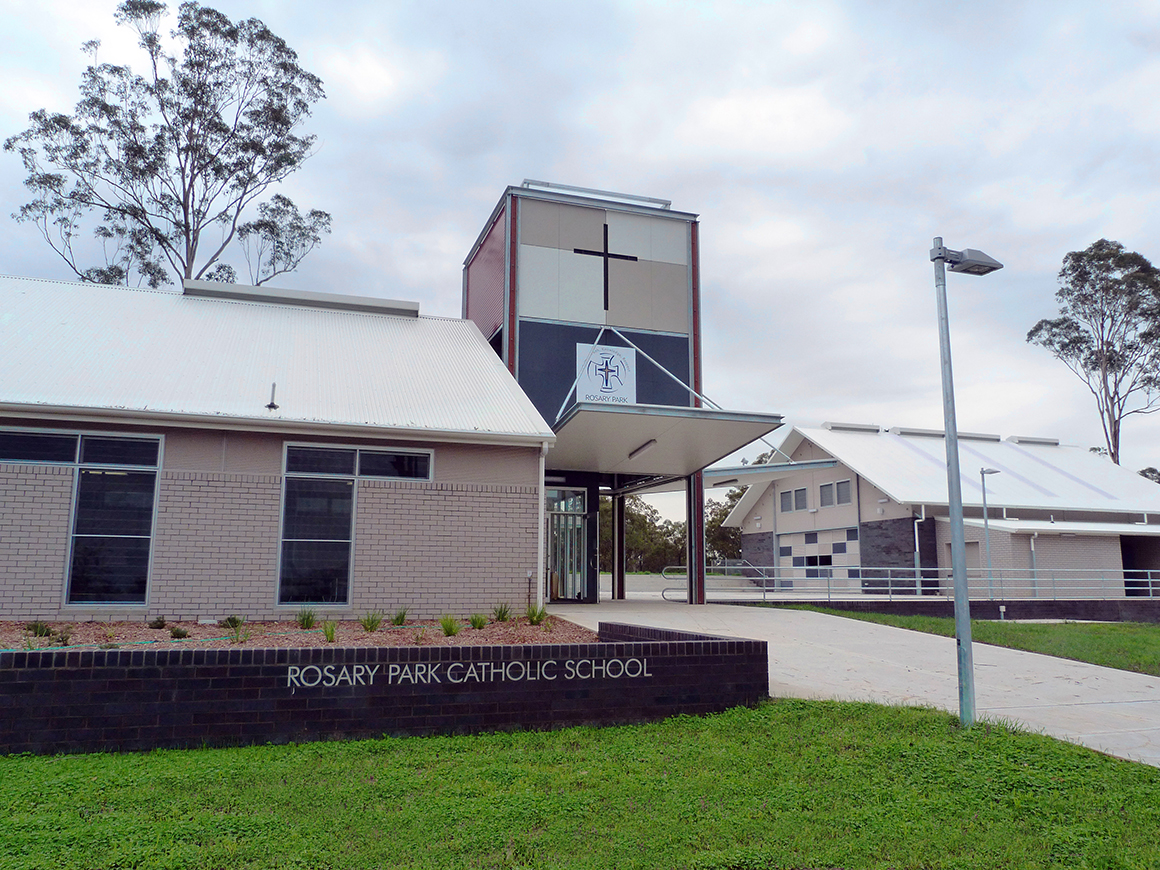 Design, documentation and project management for the construction of a new greenfield site school, incorporating the amalgamation of two existing schools. Site masterplanning for future expansion into a two stream primary school.
Project stage 1 included new administration building, library, community hall and COLA, canteen and 7 general purpose learning areas and establishment of new playground and landscaping, carparking, security, delivery bays, lighting and signage.
Innovative solutions incorporated into the project include the introduction of flexible teaching spaces across all facilities including outdoor areas, enabling a new style of indoor/outdoor education.