Education
SHAC has over 20 years experience in Specialist Education Design. We are one of the leading architects in this field in NSW. A big call, but one backed up by our completed work and educational environmental research.
This is a movement, a new paradigm, and SHAC is helping to define and shape it.
Educational architecture is a privileged discipline and at SHAC our team of collaborative architects, interior designers and project managers take a thorough, holistic approach to teaching and learning spaces.
"To all the team, well done and congratulations. What an achievement! I know the entire team would be celebration this achievement and also know that the success is very much a team approach. The layout of the SHAC office articulates this team approach. You are very deserving of the award. As an educator I am well aware of the team's deep understanding of what is required in contemporary teaching spaces and this architectural award speaks volumes about the qualities of yourself and your team."

John Tobin
Project Officer School Improvement, Catholic Schools Office
Catholic Diocese of Maitland-Newcastle
Futures Focused Learning builds upon 21st Century Learning and is not about one fashion or style. It transcends trends or any one individual or educator or planner.
Our framework is efficient, flexible and adaptable architecture provided through an open collaborative discourse with school communities. This opens up the opportunity for technology, innovation, sustainability and future proofing to be incorporated into education facilities with an affordable and financially sound approach.
SHAC practices what it preaches by utilizing our own collaborative, team based design and technical skills, harnessing the strength of our individuals in a stronger team environment to offer our schools a honed methodology and fresh thinking.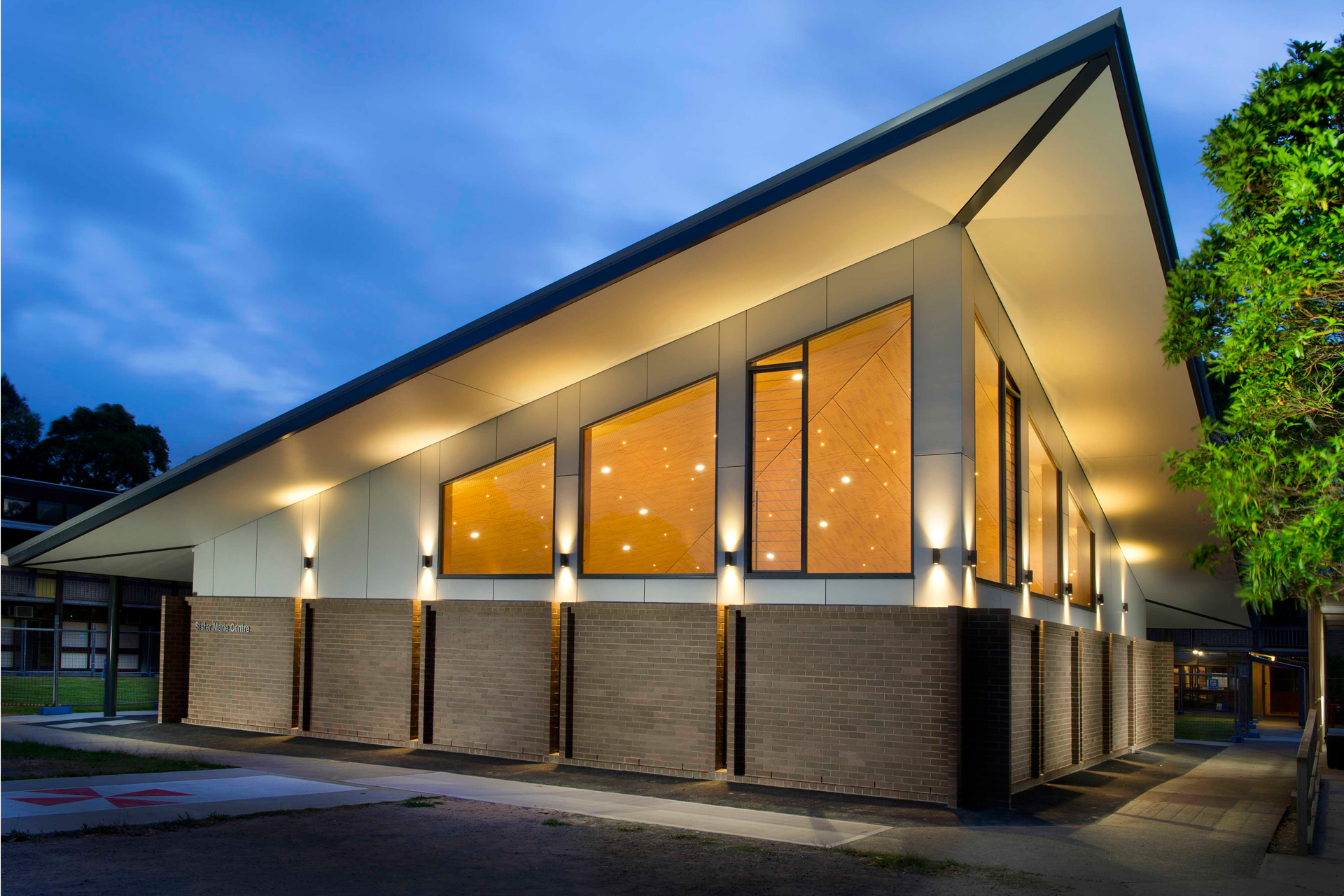 SHAC has delivered over 25 Education Centres throughout the Hunter and NSW. Our proud client relationships include:
Hunter Wetlands Education Centre
The Catholic Schools Office – Maitland Newcastle Diocese
The Anglican Diocese
Hunter Christian School
St Philip's Christian College
NSW Department of Education
The SHAC process begins with a school masterplan. This provides a planning framework to guide the school to reach its vision by carefully planning, provoking and testing strategies. We include physical components such as buildings, property, parking, pedestrian networks and playing spaces. We focus on the spiritual, communal and pedagogical principles of the school. We also consider the infrastructure, including energy, waste management, life cycle costs and affordable staging opportunities.
SHAC has the specialist skills to assist schools to apply for funding grants with successful experience in Block Grant Applications, Independent Schools applications, and Schools own Building Fund Management. We also have positive relationships with urban and regional local councils, right through to Joint Regional Planning Panels and the Gateway Approval Process at NSW State Planning.