St Patrick's Primary School - Stage One, Two Three & Four
It was important for the project to build upon the regional character while simultaneously presenting a modern face to Catholic education.
Client
Catholic Schools Office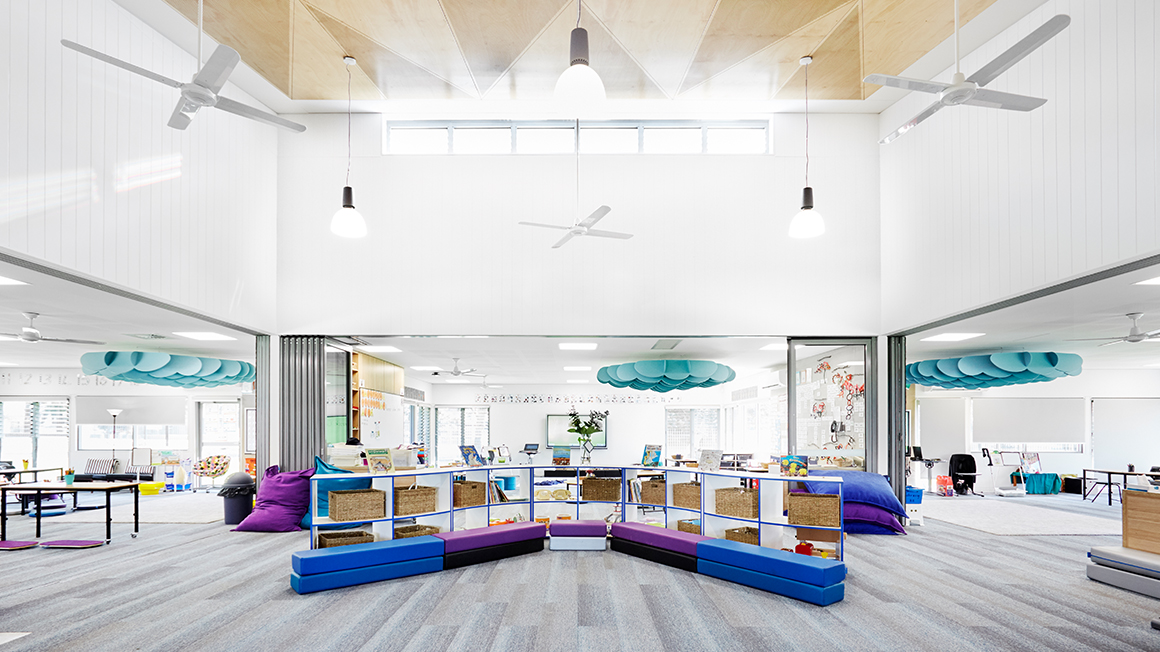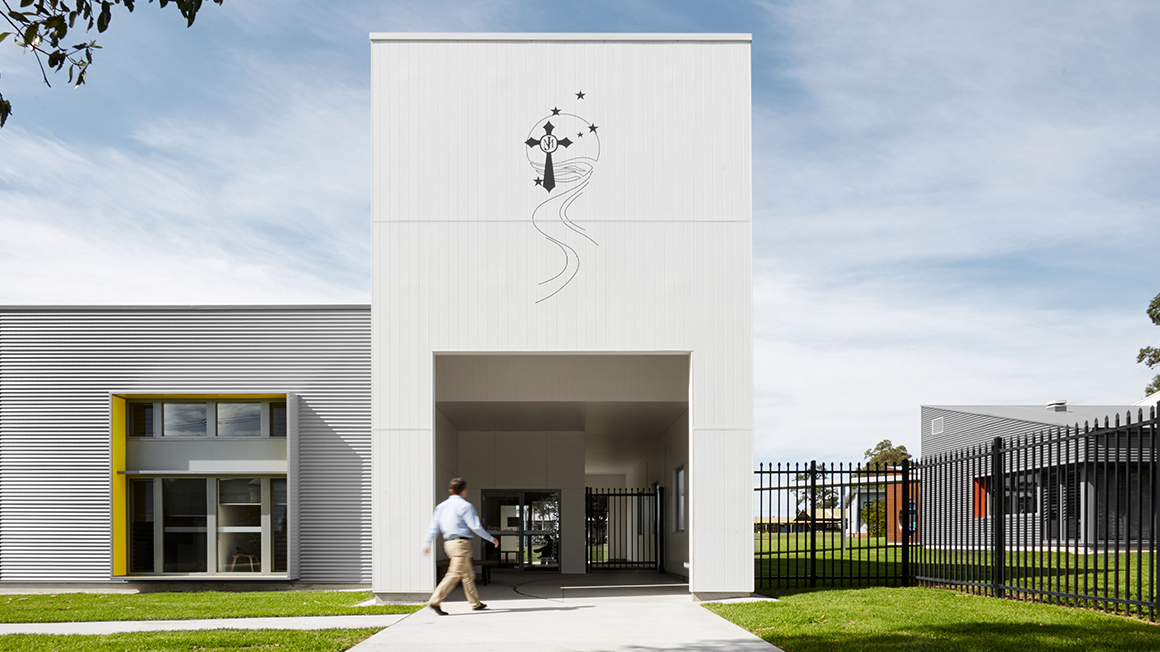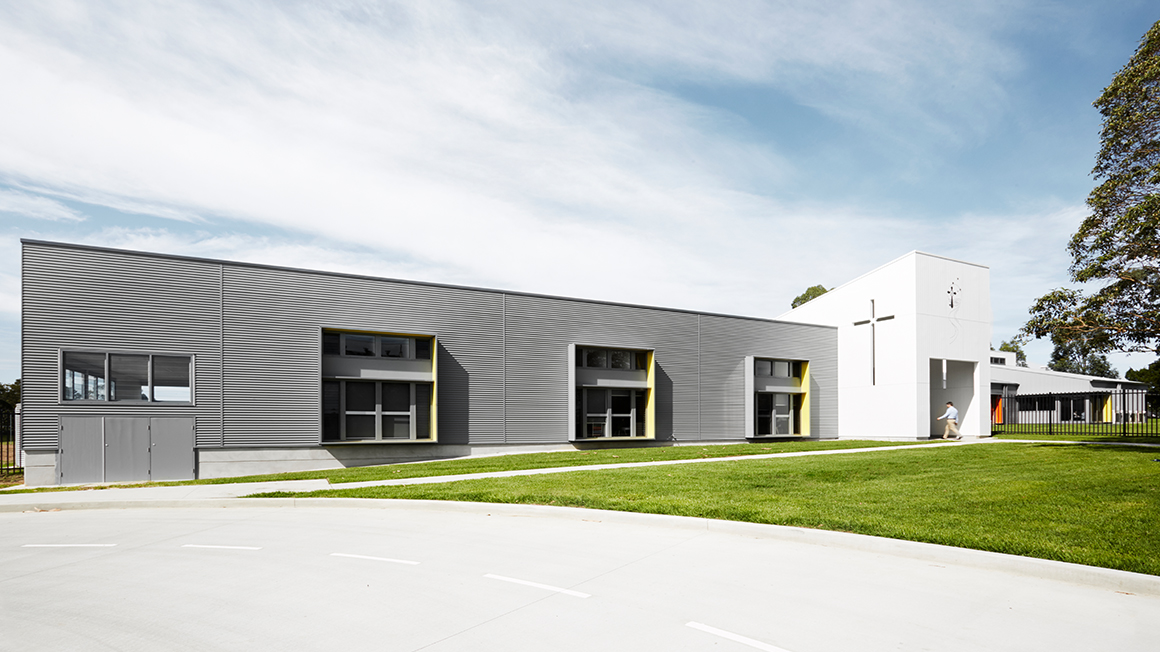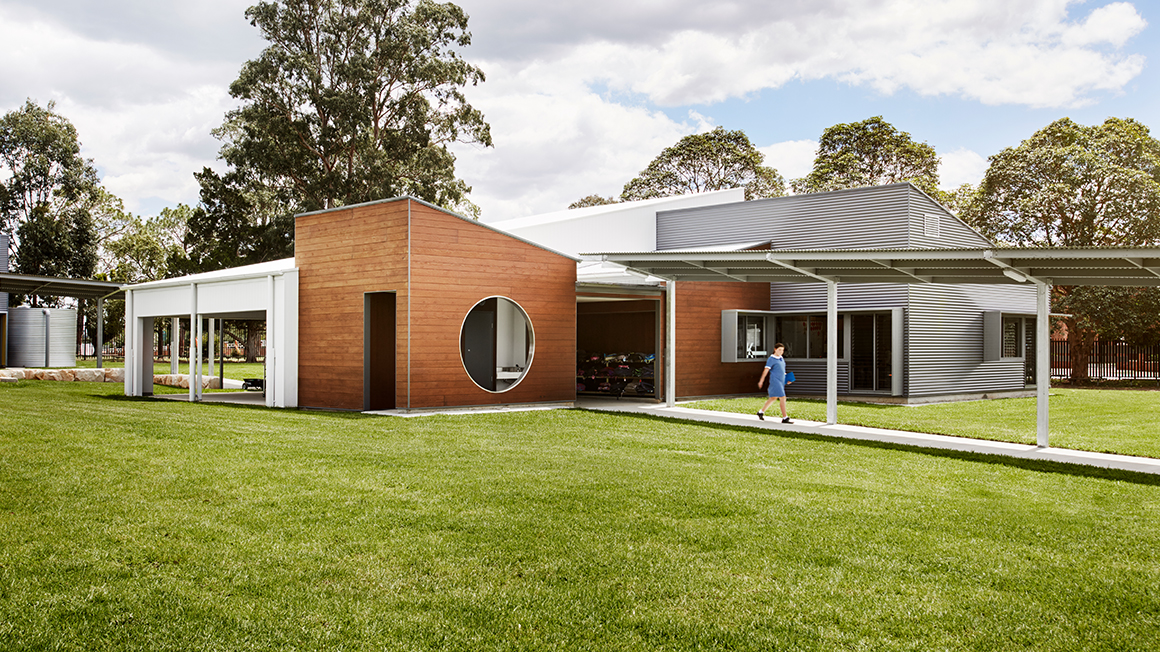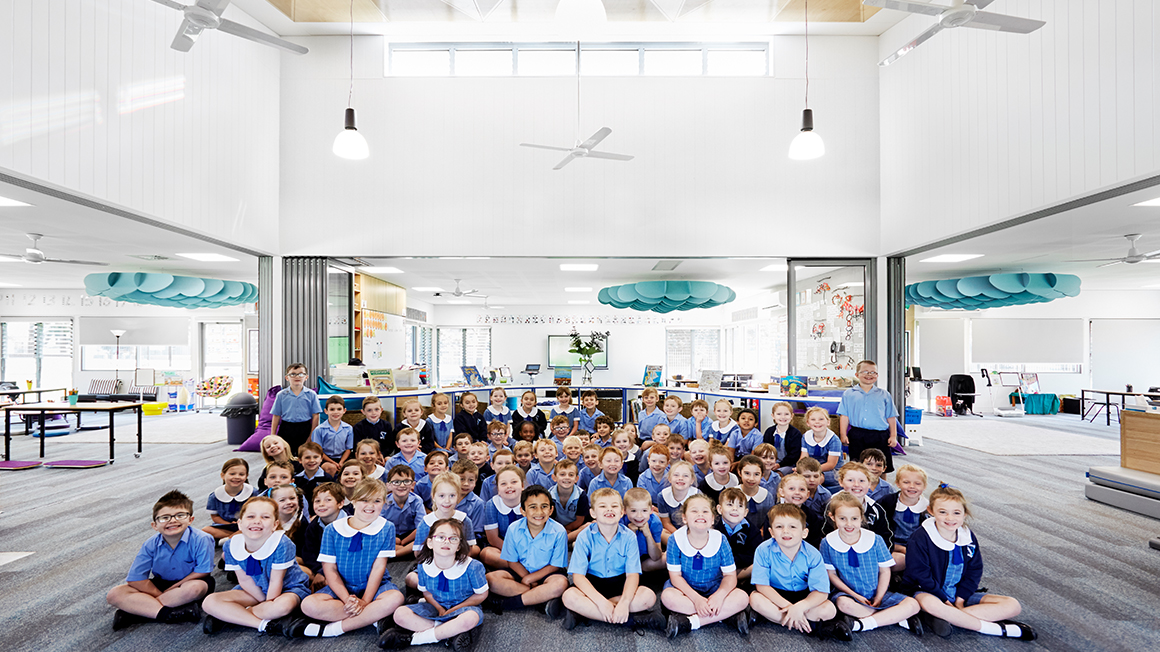 St Patrick's Primary School is an exemplary master planning and architectural solution to the needs of a growing school community with a legacy of outdated and unsuitable school buildings. The design accomplishes much with little. Modesty scaled buildings are clustered to form a new school address and heart, creating the armature for new methods of teaching and learning.
Open, flexible indoor and outdoor learning spaces are grouped in threes, sharing space and teaching resources, making collaboration a natural consequence of the architecture. It is evident that the architects have understood and distilled the school's educational and community-building aspirations.
Simple and playfully restrained forms are complemented with robust, inexpensive materials and details, creating a clear sense of purpose and a delight in the rituals of the school day. Classrooms and administrative spaces have a strong connection to, or are, outdoors, reducing building and lifecycle costs and providing a high level of amenity and connection to the natural world.
The new educational and administrative buildings have been sited near to the New England Highway to give the school a legible street address and a stronger relationship with a larger educational precinct. Yet the layout and siting of the buildings shields the learning spaces from the main road, generating a new focus for all school buildings and activities.