Hunter River High School
A place where students, staff and the surrounding public are invited to find common unity, 'community.'
Client
Schools Infrastructure NSW
Location
Heatherbraw, NSW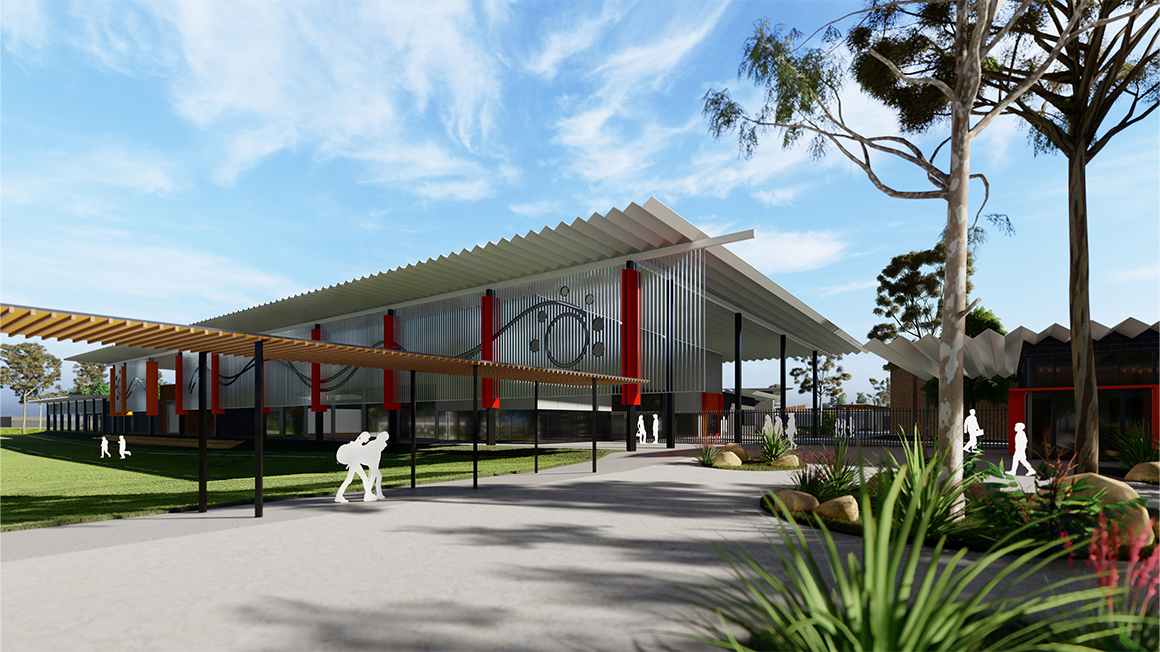 The Hunter River High School Masterplan in Heatherbrae, NSW consists of a refurbishment to an existing regional and semi-rural high school in the Lower Hunter.
The Masterplan caters for 900 students, a Clontarf School for indigenous youth and a large Learning Support Hub.
SHAC supported Hunter River High with a solution to transform the entry, approach, arrival and sense of welcome to the school. The proposal by SHAC creates a clear delineation of front of house publicly accessible civic buildings. A new edge with colonnade and green spaces. The public have easy welcoming access, whether they arrive by car, bus, cycle or walking, they are invited to find common unity, 'community.' By reorientating the sports field, SHAC were able to provide a development area for a new shared community precinct. This includes a Sports and Performance Centre, Hospitality Hub, Canteen, Library, new Administration and Public Engagement Centre, carparking solutions and bus bays.