St Philip's Christian College Waratah - Active Learning Centre
Designed to motivate and inspire students and staff to invest in the vision of their future healthy self
Client
St Philip's Christian Education Foundation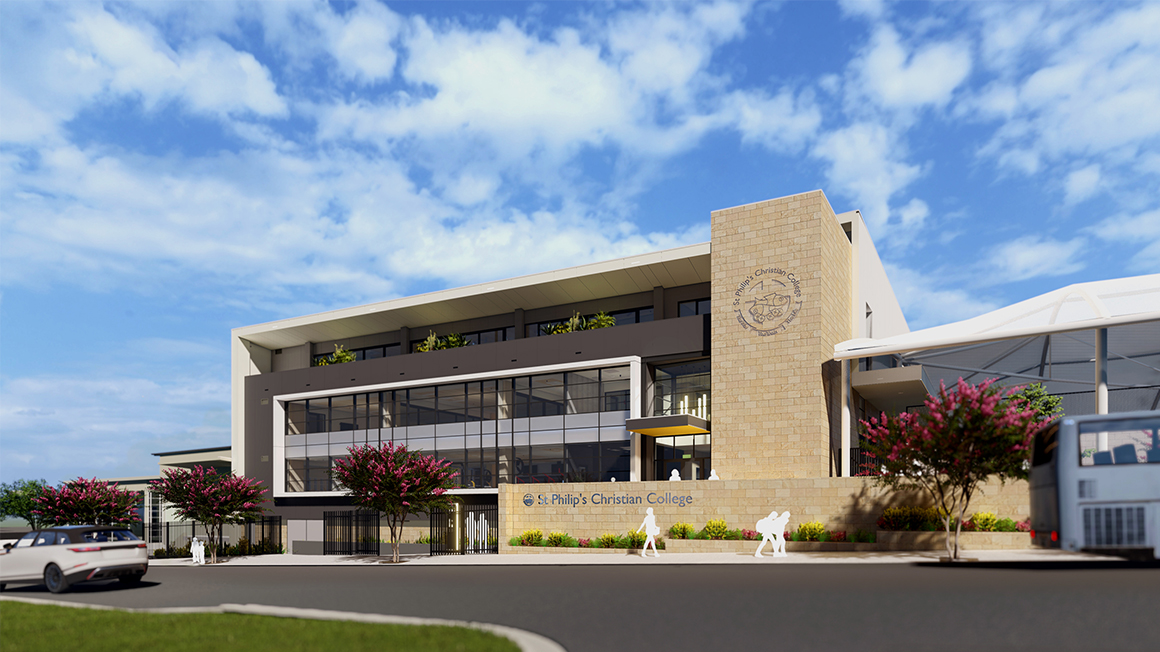 St Philip's Christian College Waratah Active Learning Centre is designed to motivate, inspire, and equip students to create, explore, and invest in the vision of their future healthy self.
The Active Learning Centre will be the hub of physical activities consisting of sports courts, gym, staff spaces, dance studio, drama studio, music rehearsal spaces, canteen, and amenities & change facilities.
Construction has now commenced on the Active Learning Centre and is expected to be complete mid 2023.