St Bede's Catholic College - Stage Two
Translating the principles of transition; flexibility; efficiency & sustainability into the built environment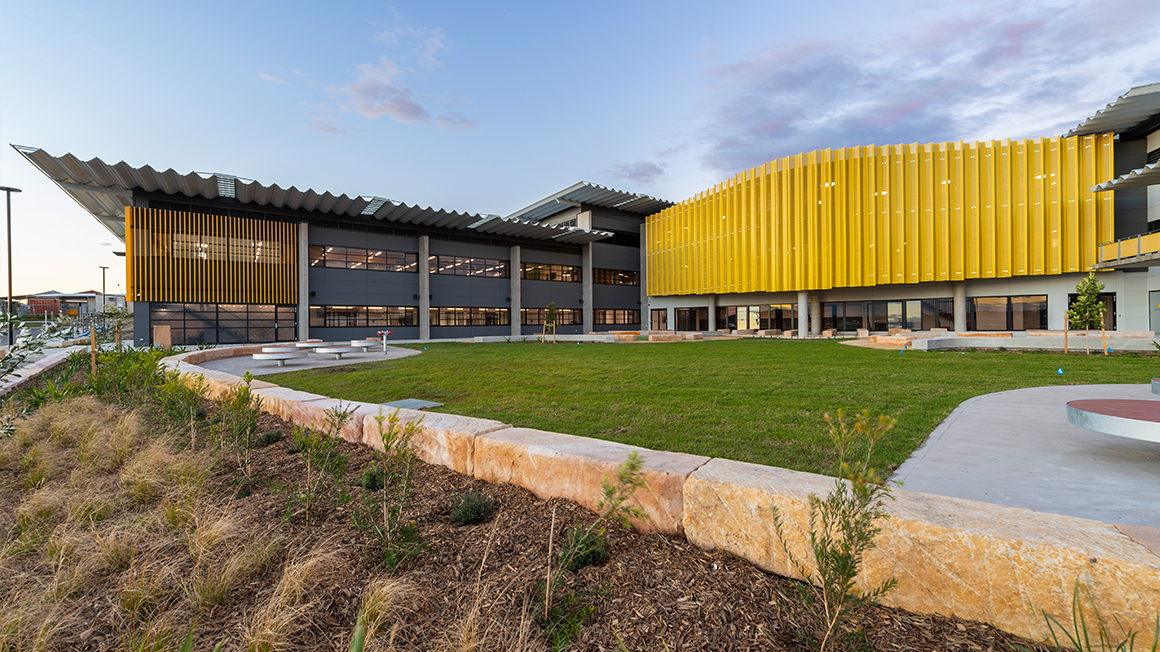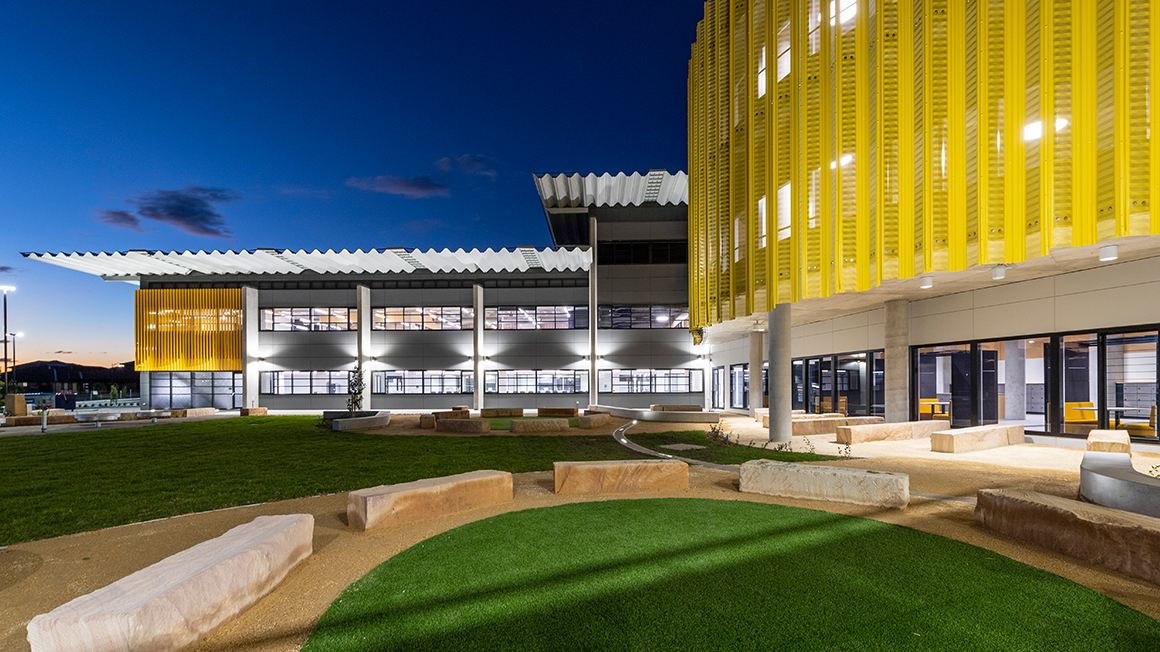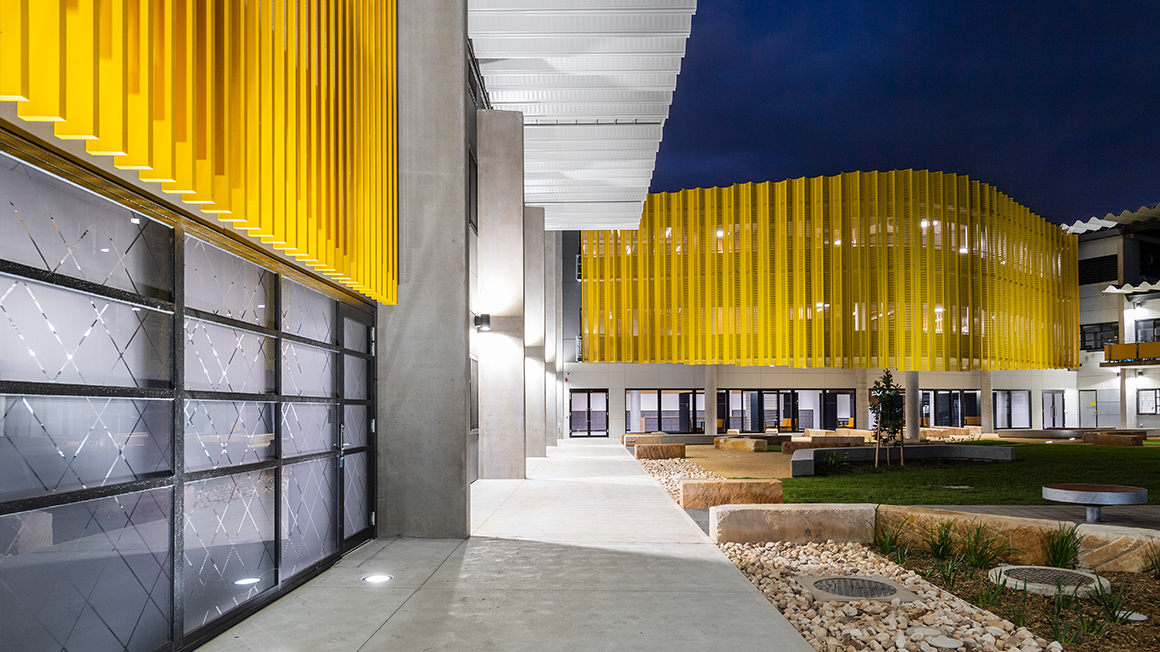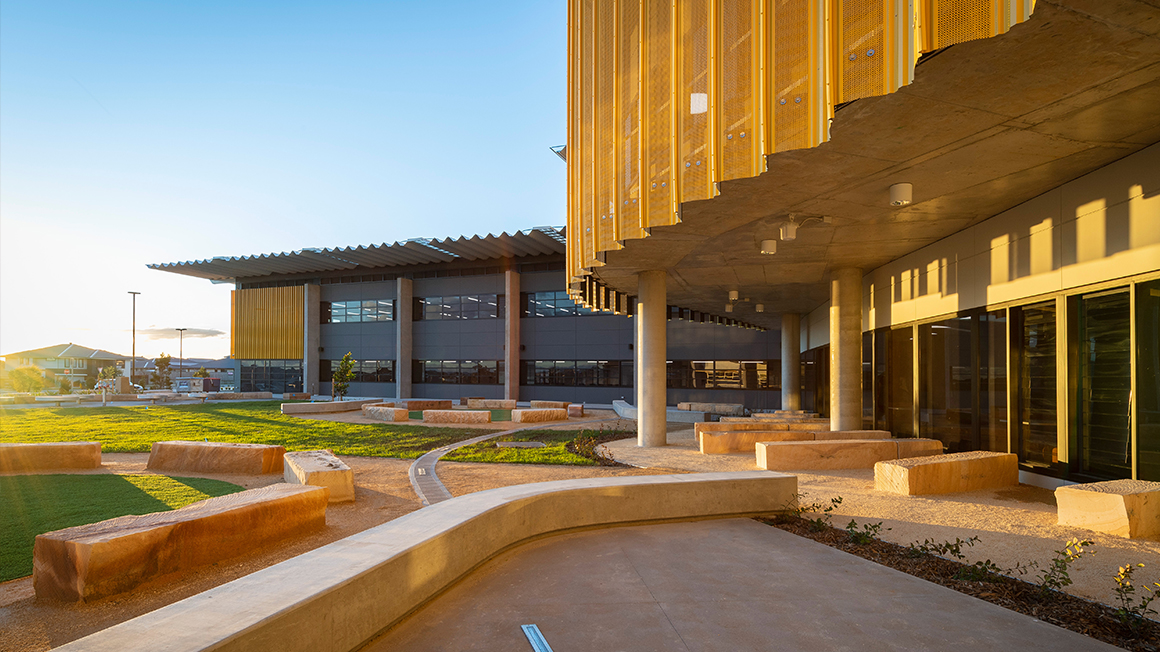 The second stage of a four stage mastererplan now complete for St Bede's Catholic College.
The architecture is a physical manifestation of our key ordering principles: transition; flexibility; efficiency & sustainability. Working with teachers, mentors, pedagogy and regional values helps us to translate this language into the built environment.
The form of the buildings is based upon an internalised organic formed circulation spine, which intersects with 4 flexible & adaptable pillars of rectilinear form. The dialogue between the two built forms is reflective of the activity and use of the spaces. Location and permeability of facilities were carefully considered allowing for community and school after hours use.
The internal circulation spine, known as the 'Peregrine trail' (Peregrination: a meandering journey of discovery), is an organic form, which wraps along the existing contours of the site. The use of this space, apart from internal circulation from building to building, is allocated for flexible and adaptable teaching and learning modes, exhibition space, connectivity to landscape, natural day lighting & ventilation.
Stages three and four of the masterplan are now underway.