St Bede's Catholic College - Stage One
An exciting innovative new learning environment reflecting the 'futurefocused learning' movement.
Client
Catholic Schools Office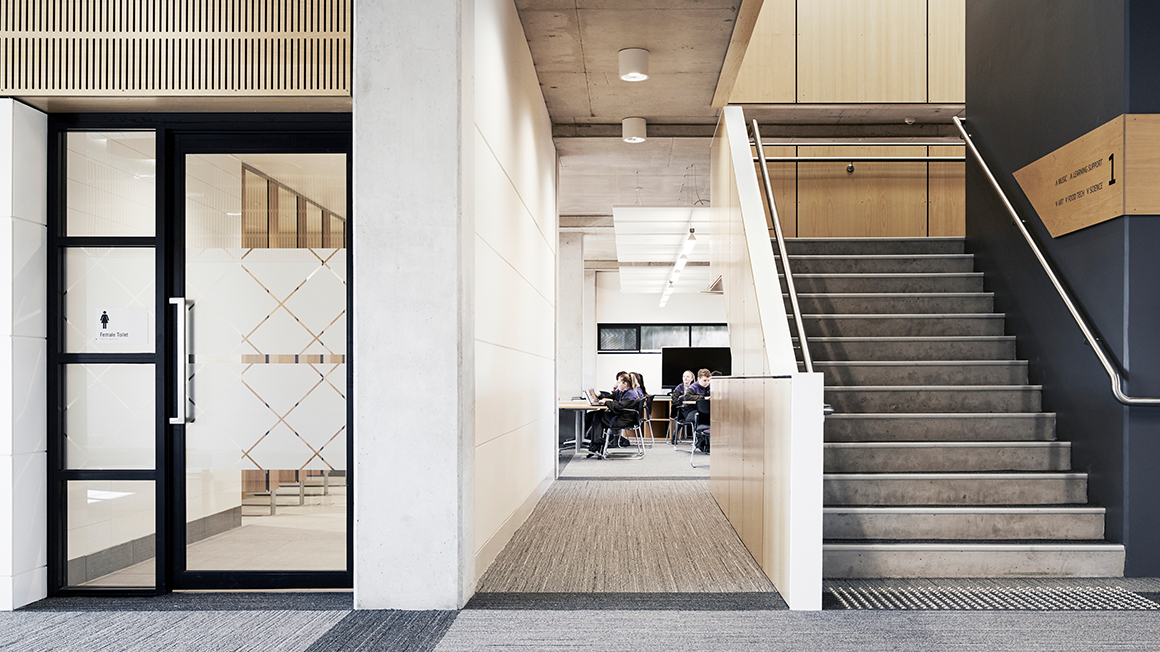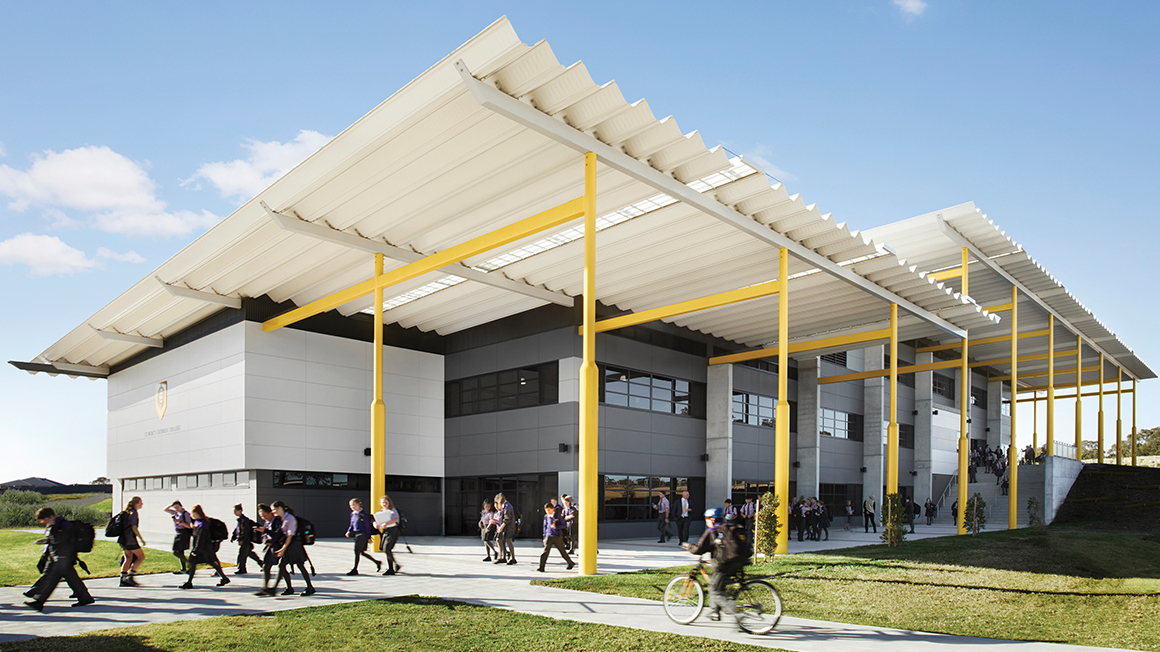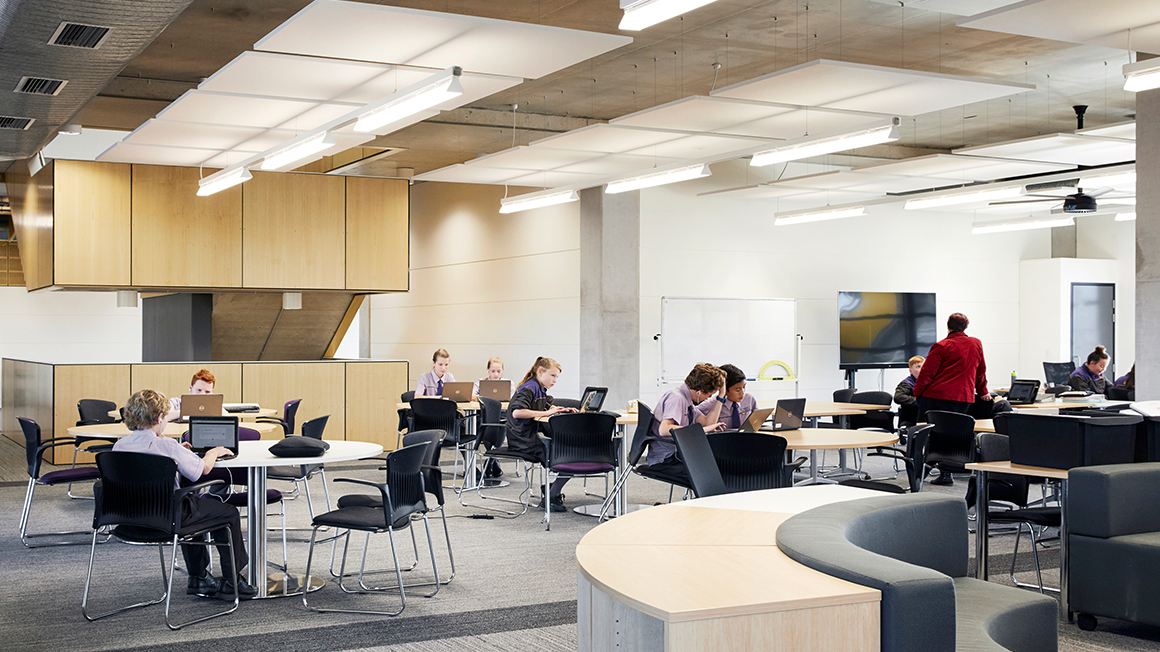 SHAC have built upon the existing relationship with the Diocese of Maitland-Newcastle to complete the first stage of a Catholic Secondary College, on a green-field site, in Chisholm after winning the design competition for the masterplan.
The first stage building utilises the adaptable and flexible structural grid to house the functional area and specialist teaching spaces for the initial school population within a single building. The interim facilities will change function as the school community grows and the future stages of works are completed onsite.
Once all stages are completed, the form of the buildings will be based upon an internalised organic formed circulation spine, intersecting 4 flexible & adaptable pillars of rectilinear form. The dialogue between the built forms is reflective of the activity and use of the spaces. Location and permeability of facilities were carefully considered allowing for community and school after hours use.