Winsor Street Apartments
SHAC's design for the Winsor Street Apartments form a striking modern presence, composed through playful use of standard materials achieving a collage of shapes and sizes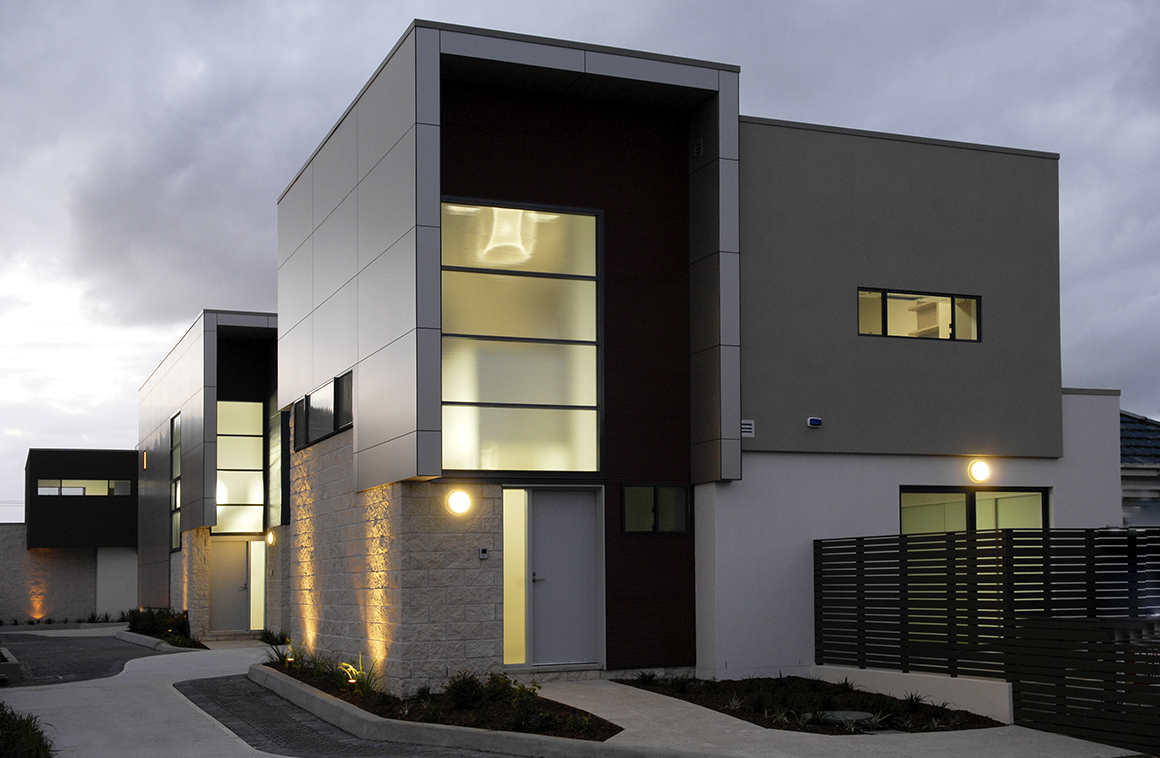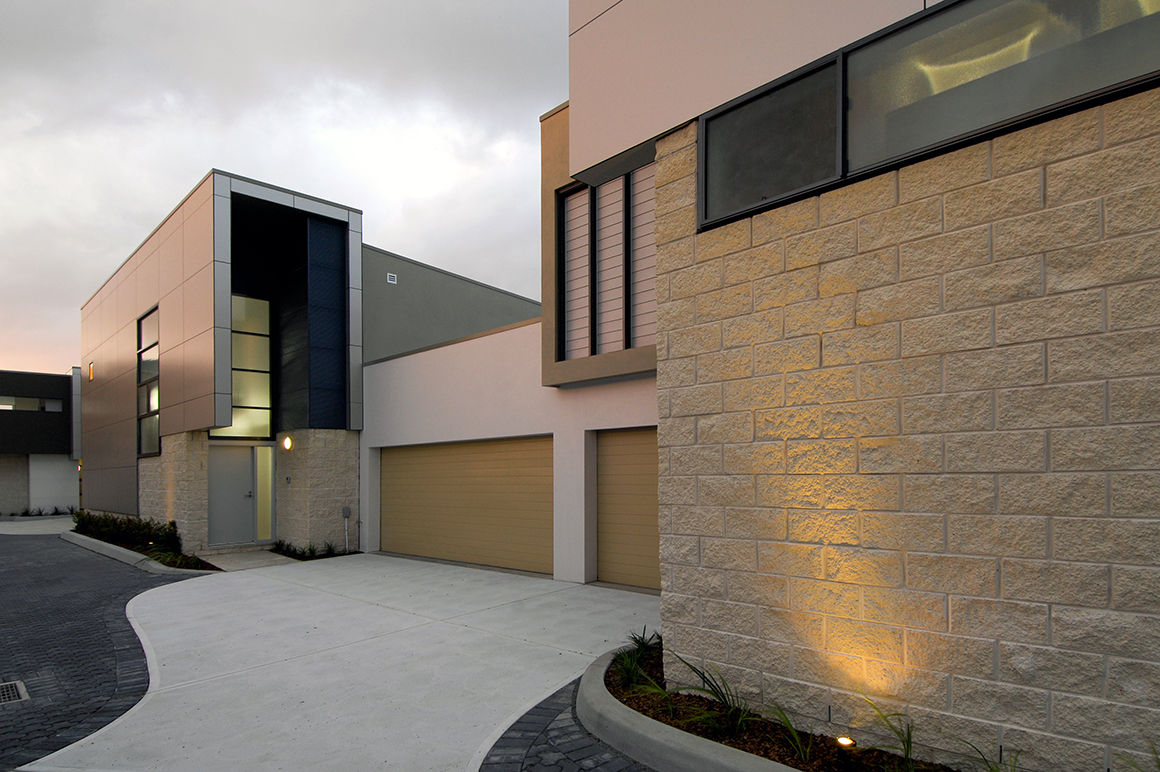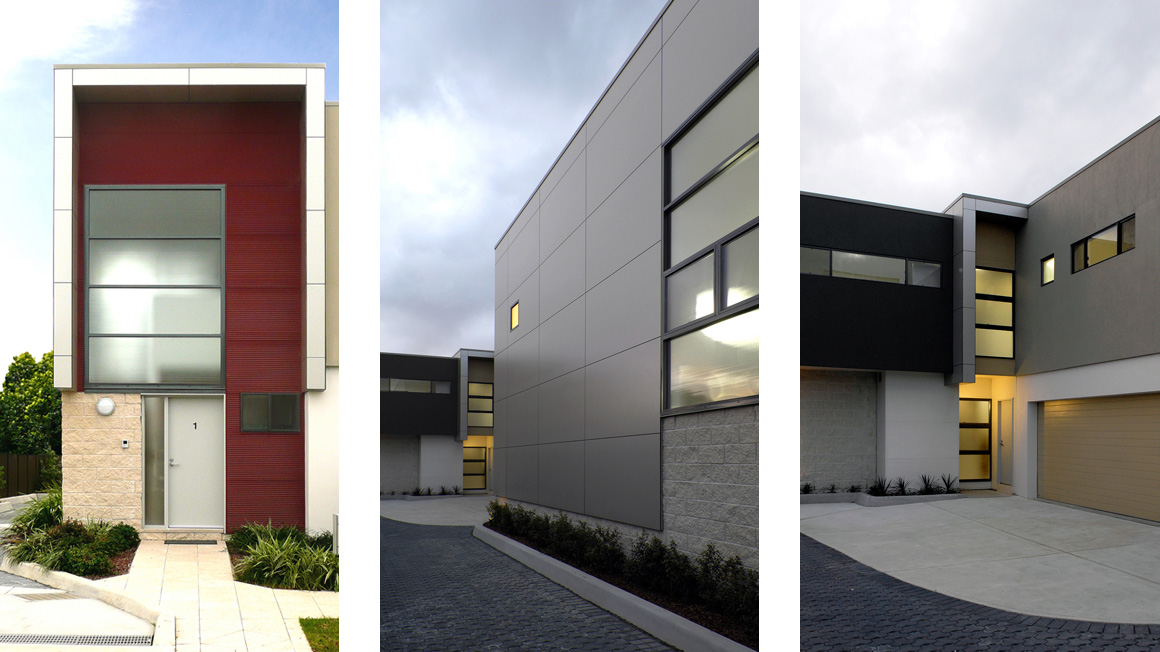 Our architecture in this multi-residential project is impactful, yet based on affordable materials and forms that are readily maintained, and able to fulfil the demands of efficiency and privacy.

The shared vision of the client and the SHAC team, drew upon a modern Architectural language while integrating the development into the existing neighbourhood aesthetic. A mix of affordable, easy to maintain materials such as flat metallic cladding that contrasts subtly with the texture of corrugated metal panels were positioned alongside split face concrete masonry, smooth render and striated metal garage panels, achieving strong cohesion overall.
Window and door openings are placed at intriguing positions, adopting unusual forms in three two storey buildings. Each contain two open-plan apartments that respond to, compliment and subtly lead the local context into a new aesthetic space.
Our use of sandblasted glass and metal louvres creates privacy for the residents. Integrated design features create heating and cooling efficiencies based on careful controls of light and shade.
SHAC employ sustainable building techniques throughout the design, with clever orientation to access sun and natural cross ventilation breezes and shade, as well as underground tanks that collect 100% of roof rainwater for domestic and irrigation uses.
Our client desired a high quality development, which provided generous living conditions with strong amenities that both participated in the local residential aesthetics and stood out as modern and possessing a personality of all of its own, so each owner could enjoy their own identity.
SHAC further reduced costs and enhanced consistency of presentation with a low maintenance, attractive garden based on native species that were planted in semi-mature sizes to give the complex an immediate sense of completion.
To increase enjoyment of the residential units, the architectural solution includes high quality amenities, carefully positioned outdoor spaces with quiet, sunny aspects and clear separation of the dwellings based on well defined individual entrance areas.