Residential
SHAC has delivered over 80 residences throughout the Hunter over 25years of personal, private, award winning architecture. When it comes to Multi-Residential Buildings and Mixed Use Commercial and Residential Developments, SHAC are your fresh thinking and pragmatic architects.
Your home is where your heart is. It's as simple as that.
A place to grow kids, pets, veggies and a family. A place to start out in, a place to invest in, a place to grow old. A place that adapts to your changing needs, in function, size, space and mobility. A place you can express yourself through decoration and ornament.
A private residence should suit who you are now and be timeless enough to transcend current trends and be able to adapt to who you will become. You need to feel safe in the knowledge it will appreciate in value and be your keepsake. A place which helps to create and hold your memories and heritage, feels familiar and secure, and is a hearth and central constant for you and your lifestyle.
The idea of home is varied and evolving. It can be a shack, a single house or a studio apartment. Group housing, Affordable Housing, Community Titles and Apartment living are also now well endeared to the Australia idea of "home".
At SHAC we are as individual as you are when it comes to carefully crafting your personal space. We take it so seriously that the Directors and our Senior Team will be the ones who design with you personally.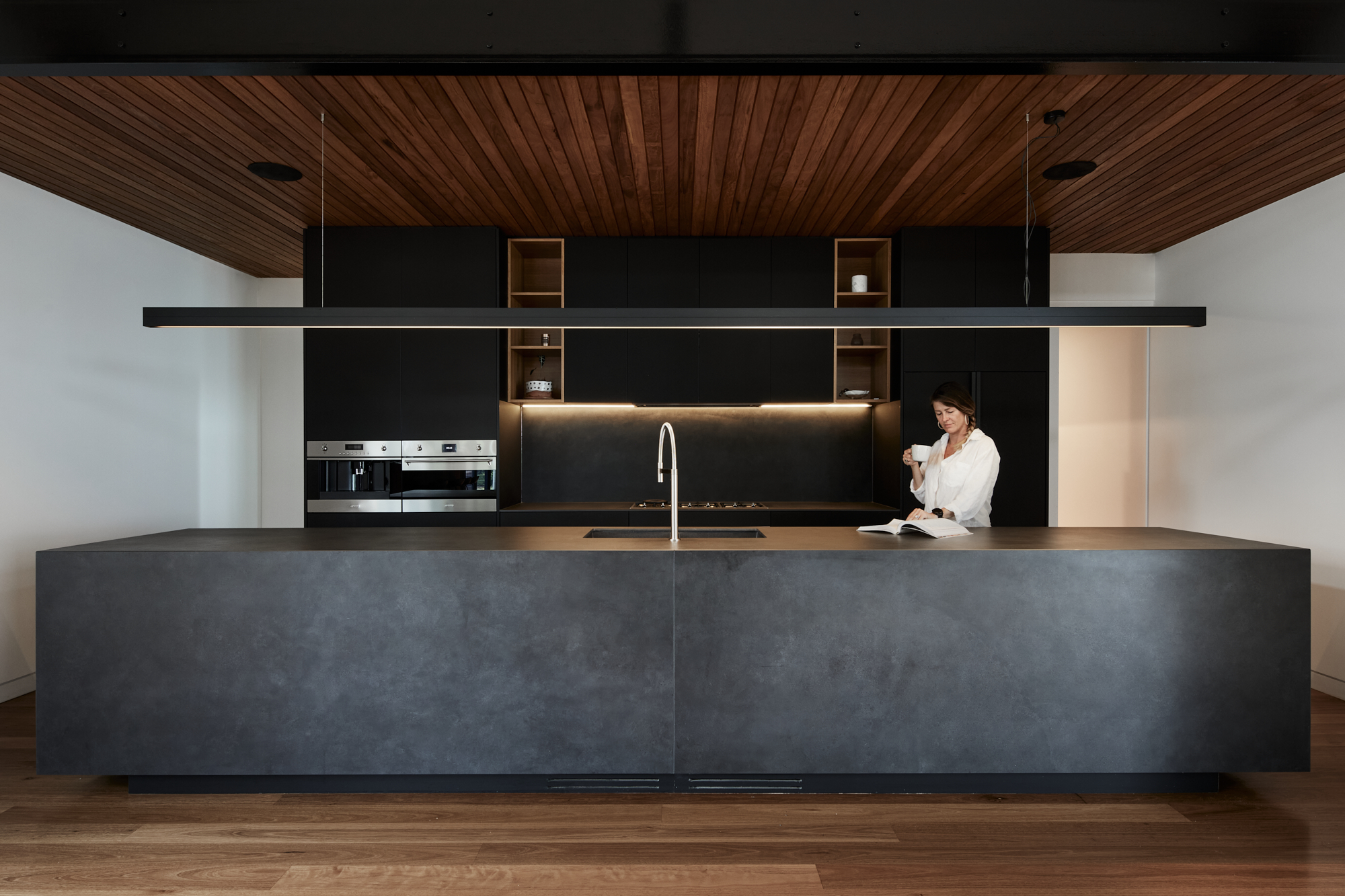 SHAC understands site, privacy, outlook, climate and context. We also need to understand you. We listen to who you are and how you want to live and what legacy you want to establish on the site and within your community.
We are willing to explore and provoke design solutions with you without being limited to a style or immediate fashionable trend. Our design methodology will place you in the centre of the process and we will navigate with you the journey of design, thorough budget setting, bureaucracy, planning approvals and construction. Our flexible approach allows you to step in or out at any time, and our specialist skills allow us to take you on your complex journey, take some of your stress, share it and manage it.
SHAC has delivered residences throughout the Hunter for over 25 years of personal, private, award winning architecture. We invite you to share the SHAC experience.