Hunter Valley Farmhouse
Multi-award winning modest, affordable, adaptable and nostalgic rural retirement residence
Location
Fullerton Cove, NSW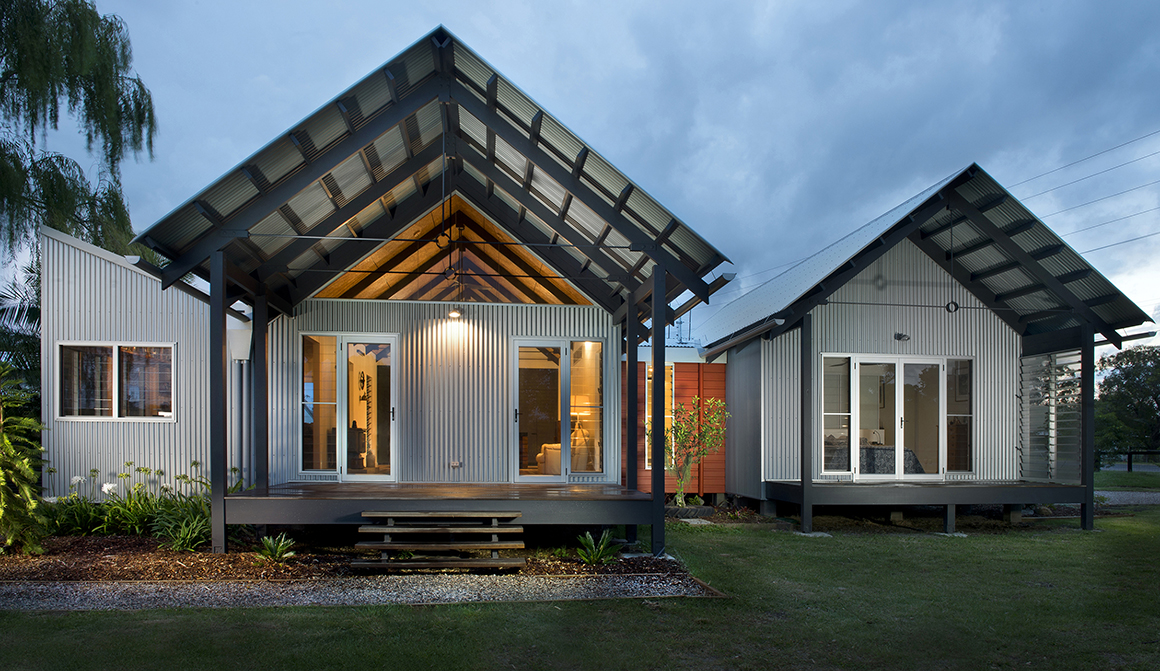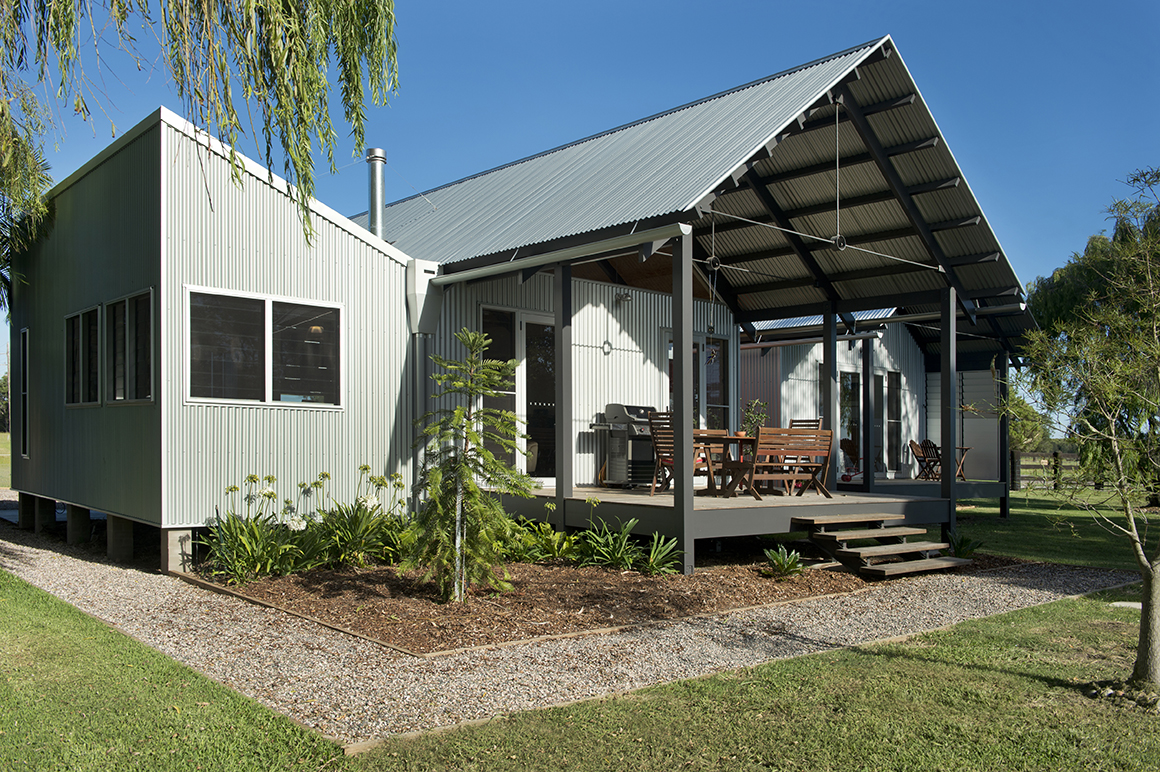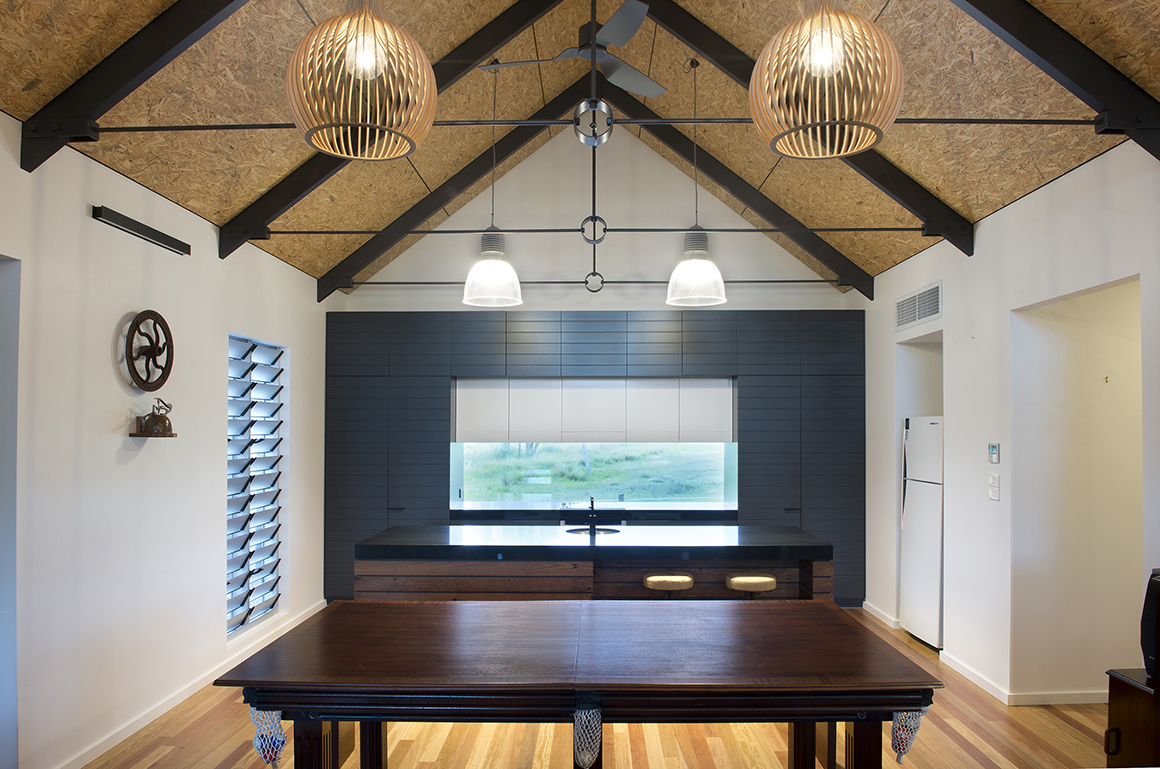 This farmhouse uses the simple Australian rural shed vernacular to create a home for a retiree, his mementoes and collections. Conceived as a stand-alone, single storey residence sited amongst old dairy outbuildings, alongside paddocks, a willow-lined table drain and traditional post-and-rail fencing. It sits on a floodplain region at the edge of the Hunter River Estuary, close to a world listed RAMSAR Wetland and bird sanctuary. The site invites a light response to living on the rural landscape.
SHAC devised a simple program of pavilion hierarchy. One large open plan pavilion includes living areas, while a second pavilion contains sleeping-quarters. The pavilions are insulated and clad in vertical corrugated steel with pitched roofs for thermal comfort, east-west orientation for shade and easterly covered verandahs, the pavilions are joined by a weatherboard clad hallway-bathroom link.
The home reflects the owners character, his needs and his limited budget. The house is low in energy consumption, low in maintenance, has room for visiting friends and family whilst having dedicated areas for personal collections and hobbies.