Wallarobba Residence
An environmentally responsible residence capturing the spirit of robust, rural Australian design
Client
A. Higgins & B. Fisher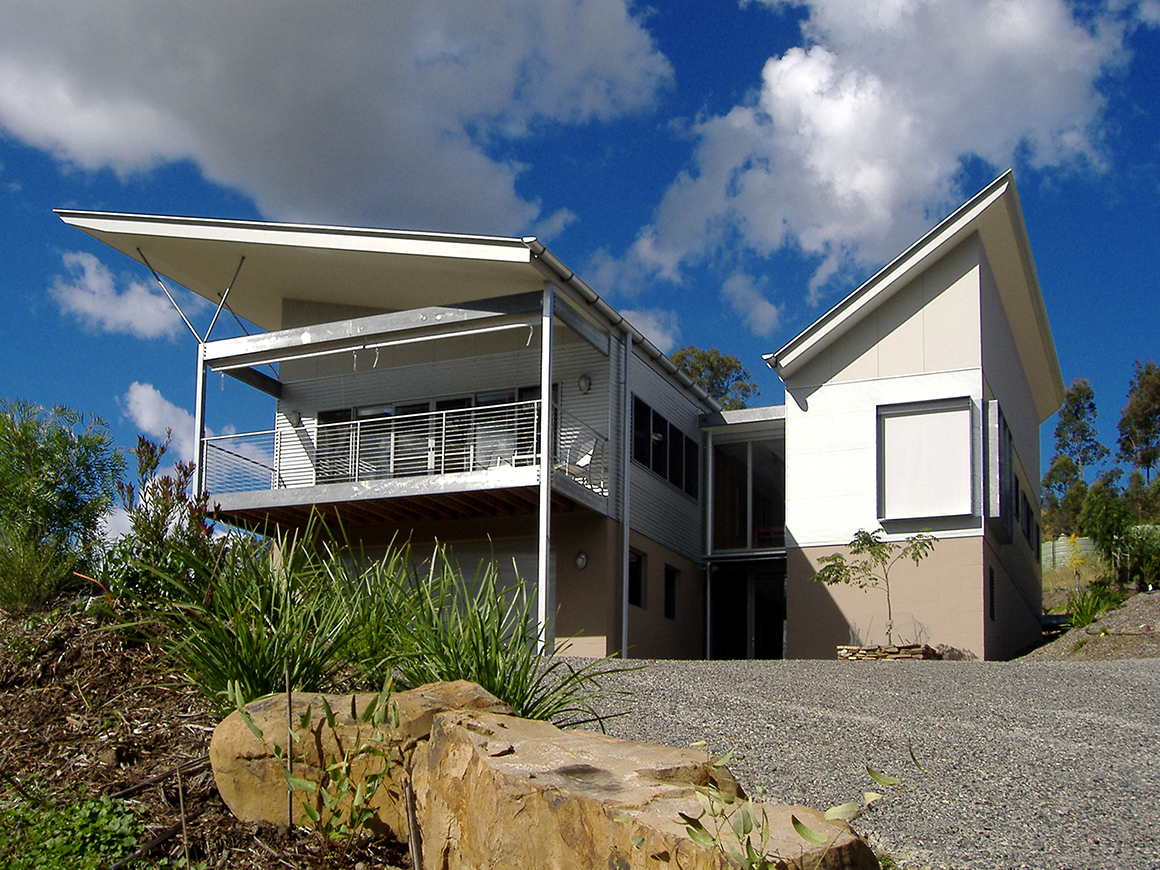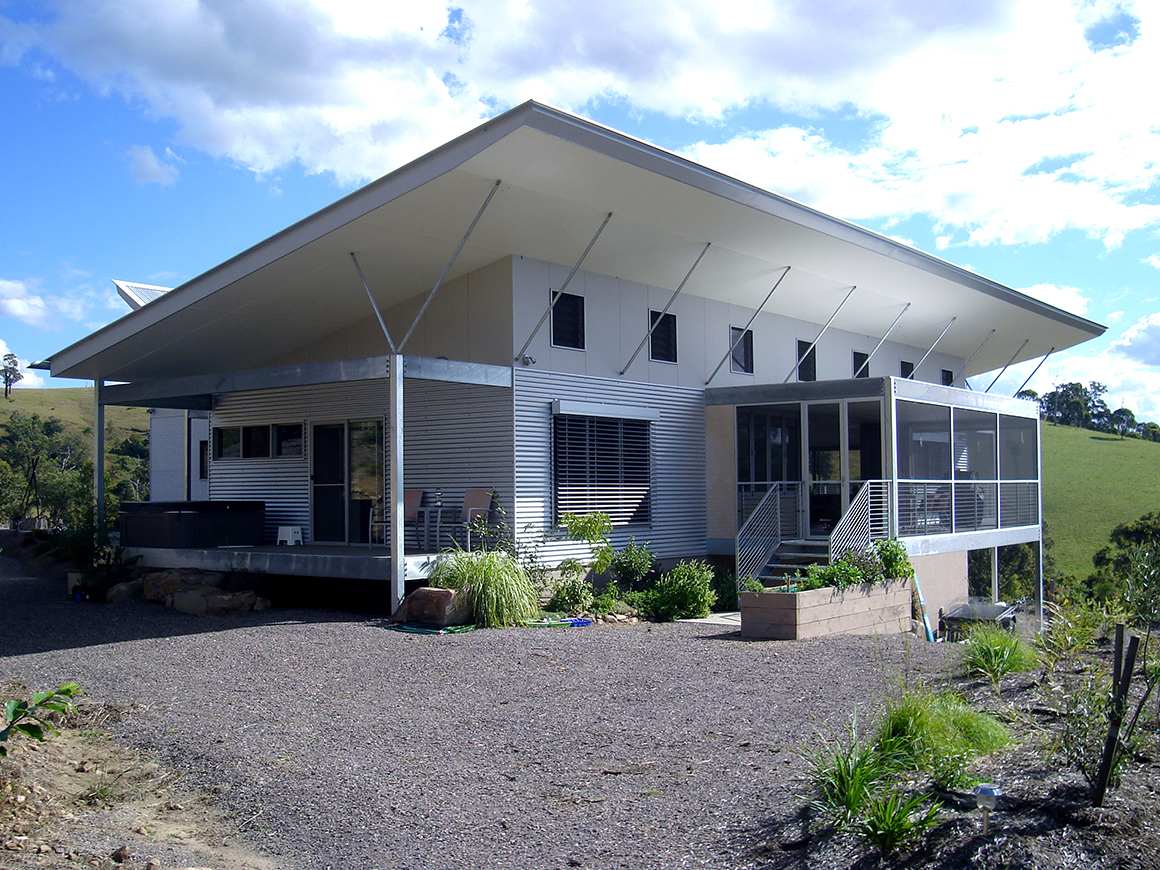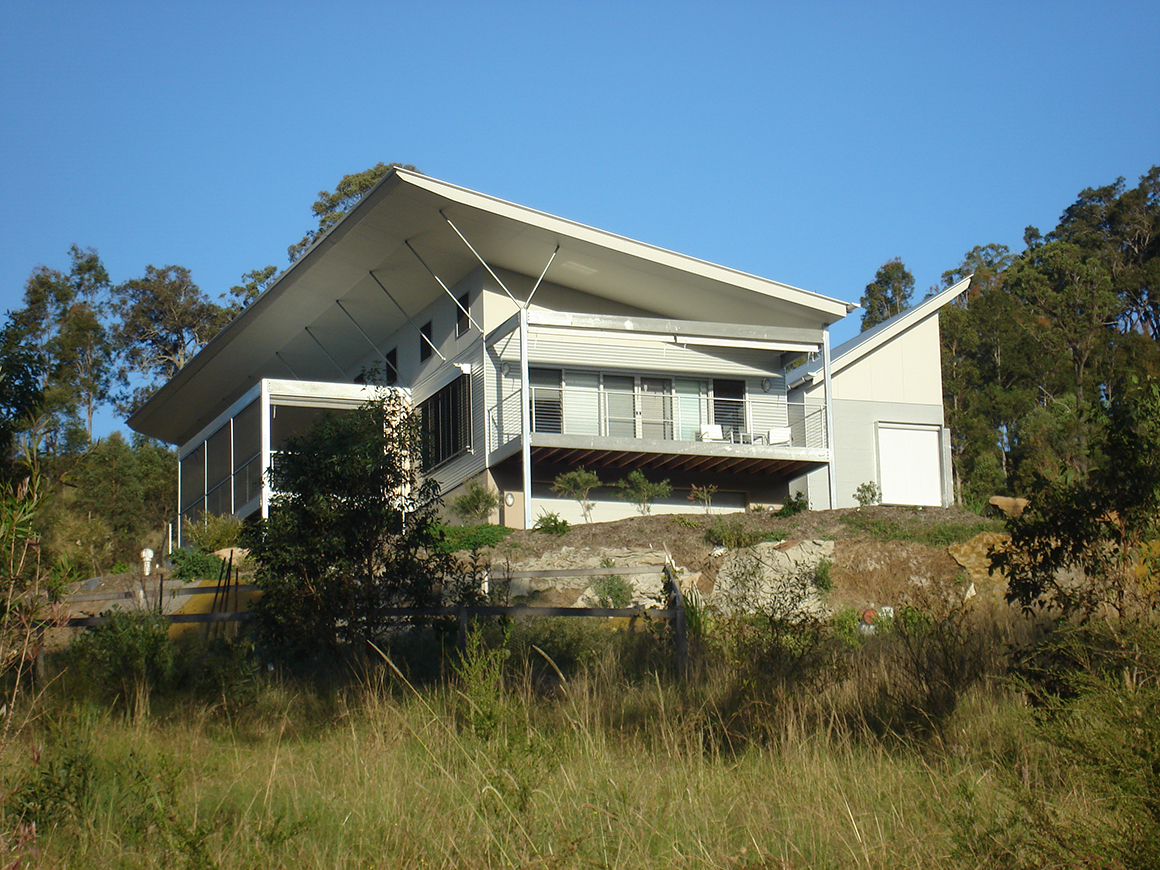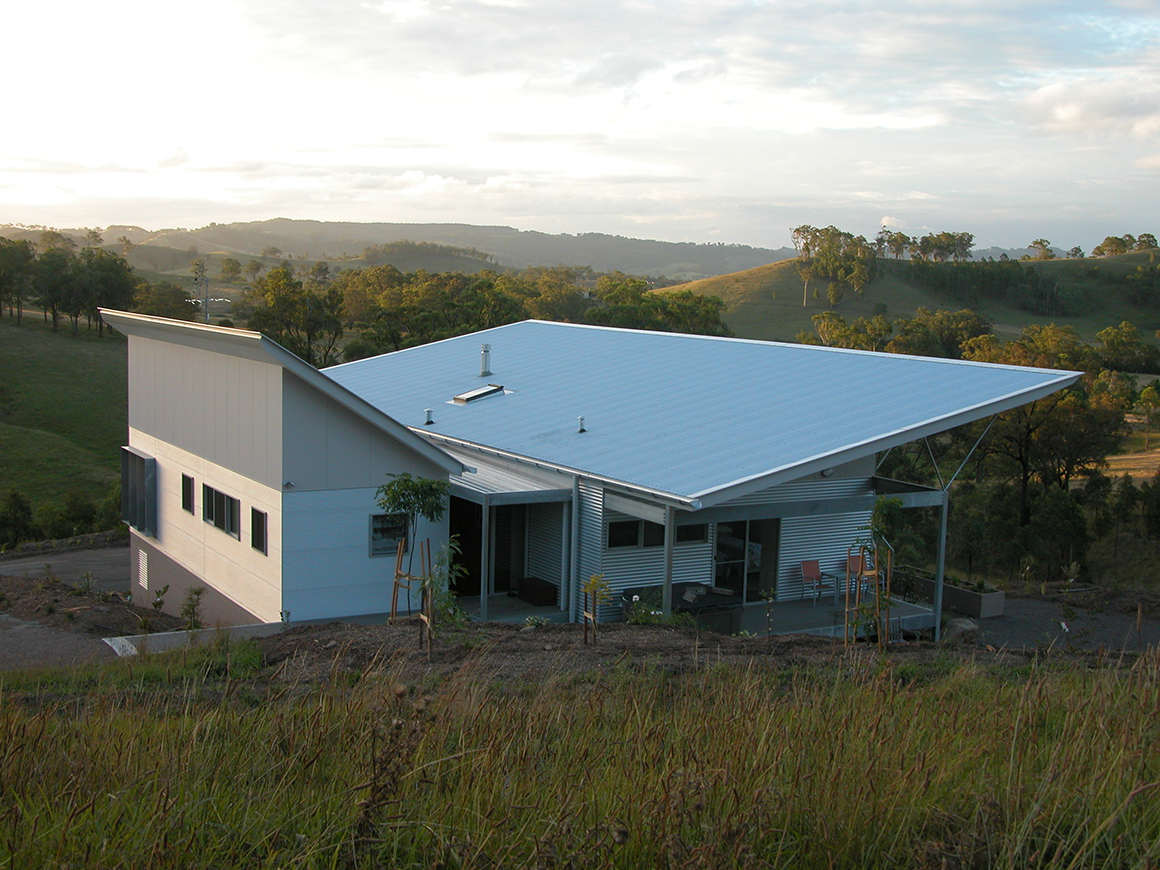 A difficult sloping site, a couple who enjoy outdoor living and a brief to design an environmentally responsible house that captures the robust rural Australian character were the catalyst for this unique design.
The building is comprised of two pavilions linked by a cross-ventilated gallery. The design utilises a highly insulated envelope combined with both passive and active solar control systems. Techniques such as thermal heat-sink, stack induced cross-ventilation and passive air cooling have been designed to help the clients to modulate the temperature without the need to rely on artificial heating and cooling.
Rainwater harvesting and re-use, permaculture gardens, a worm farm waste-water treatment system and careful materials selection complete a picture of a comfortable and sustainable environment.
By maximising rainwater collection, minimising water use in and around the building and treating water for re-use in gardens, the design ensures that no rain falling on the building is wasted.