Roddenby Residence
Sophisticated private residence sitting comfortably on its site and within its neighbouring context
Location
Merewether, Newcastle NSW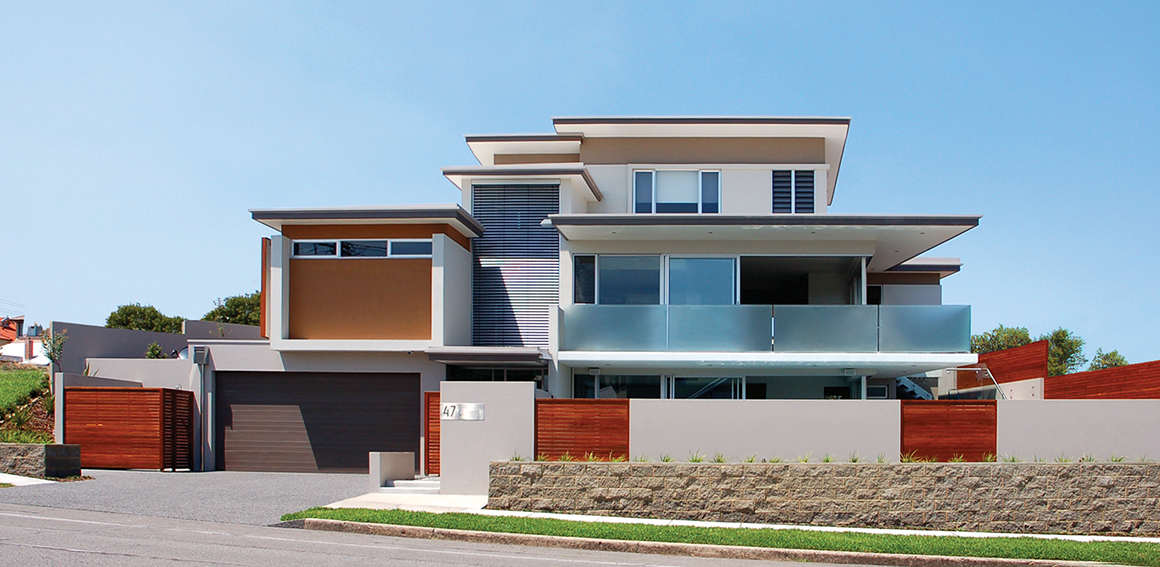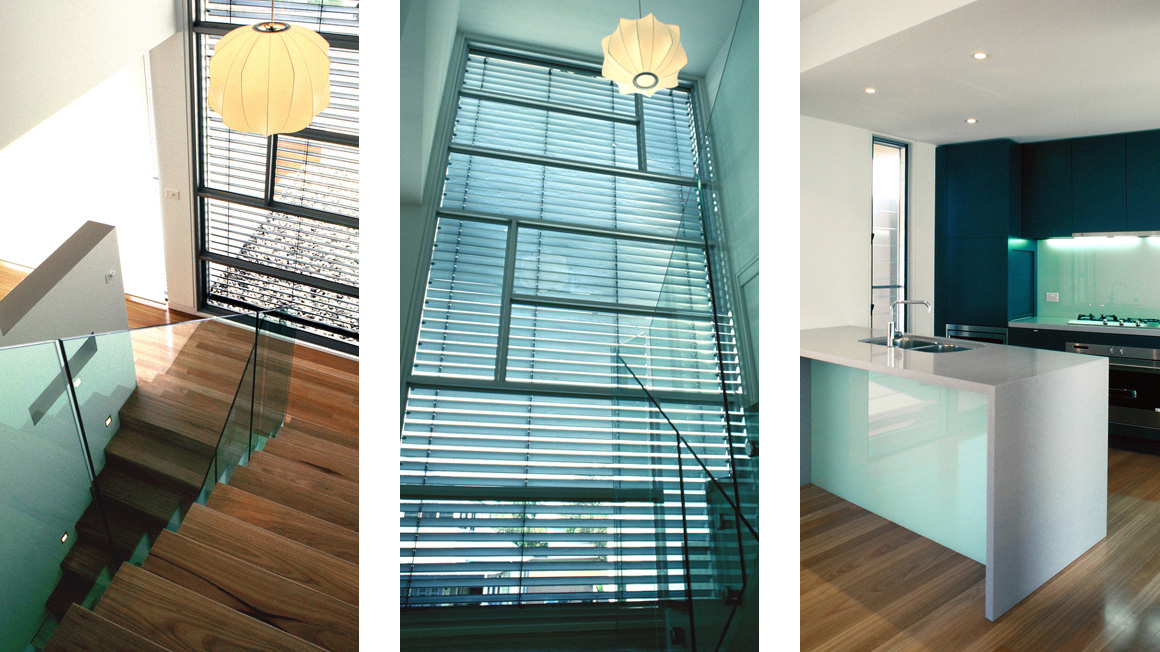 SHAC's eco-friendly design for the Roddenby Residence makes the most of a triangular block creating a deceptively large, private and liveable space from sustainable materials.
This sophisticated home employs clean, bold architectural forms such as floating roof planes, articulated wall surfaces and blades, but maintains a sophisticated coastal modesty through materials such as textured timber cladding and screens that bring a warm tone to the modern neutral colour scheme.
The beachside suburb of Merewether in Newcastle invites engagement with nature and culture, and our client's home reflects this. Layered architectural forms create an open plan, naturally lit environment making the most of the site while buffering traffic noise and creating privacy.
The team at SHAC devised a cantilevered outdoor platform that hovers over a pool, and extends into the house, then back out again to frame the rear triangular courtyard-garden.
Carefully placed decks are positioned to provide quiet, sunny spaces with views to the north. A walled garden softens the noise and view of traffic from the bustling street below. A plunge pool hides within this protected space offering the perfect outdoor entertaining space.
The home rises through three levels, with the lower platform dug into the rear section of the site, and a master bedroom, ensuite and study on the upper levels accessed by a central staircase.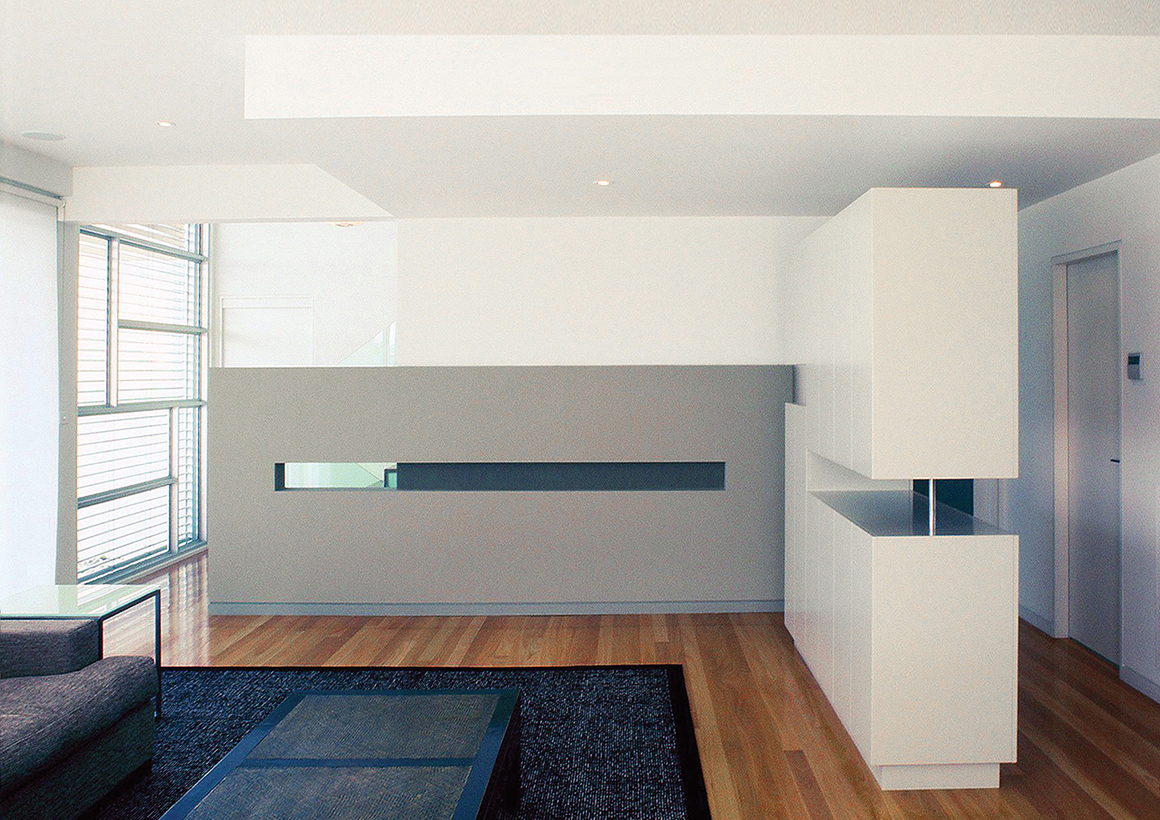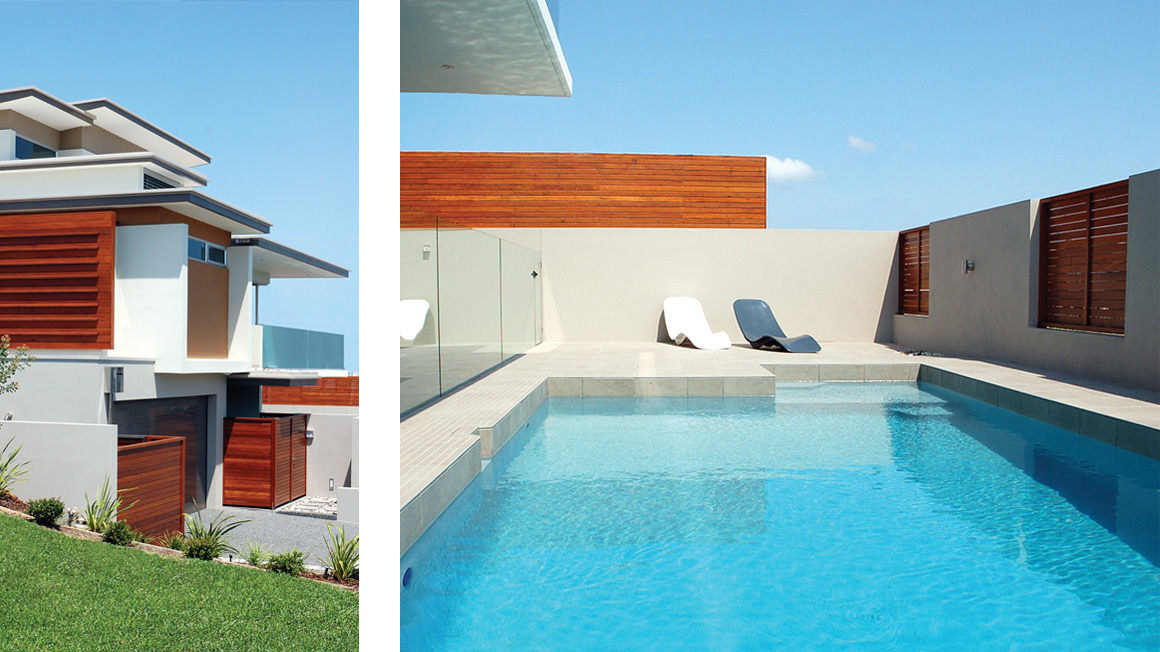 The Roddenby Residence also includes a double garage that further buffers living areas from the street and the elevated design produces good passive surveillance, enhancing safety and security.
SHAC's design is energy efficient and ecologically minded, including tanks for water reuse, passive solar design and cross ventilation based around stepped roof forms and electronic louvers. Materials, such as recycled timber utilised throughout, where considered and chosen based on their sustainable credentials.
Merewether, a contemporary beachside suburb, features a number of traditional and contemporary residential and multi-residential developments. SHAC's architects created forms and spaces that respond to the surrounding mix of Architectural forms. The result is a sophisticated private residence sitting comfortably on its site and within its neighbouring context.
Processes used in this project