Levi Residence
A Boat Harbour waterfront residence inviting people to 'rock hop' out onto the sand
Location
Blue Water Estate Boat Harbour, NSW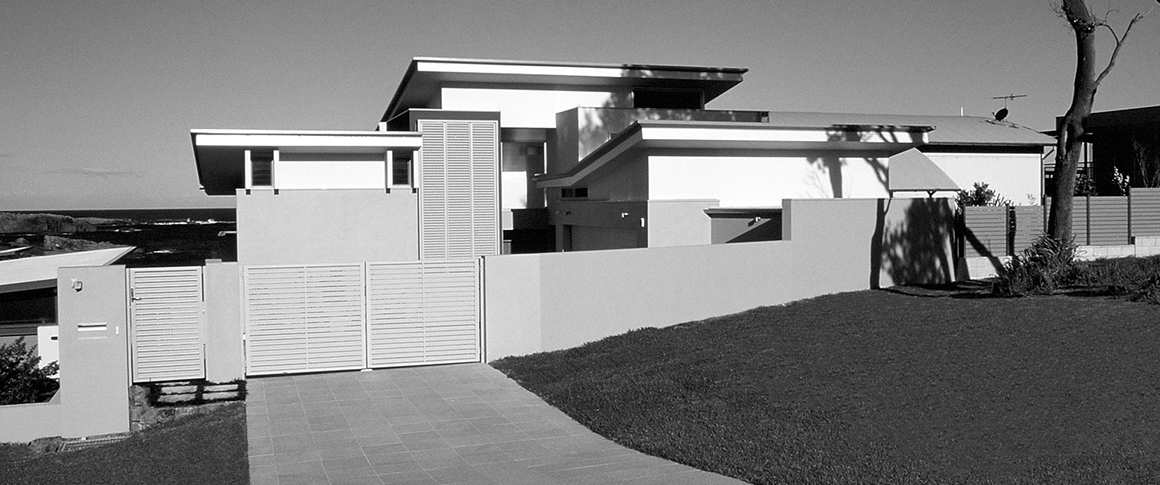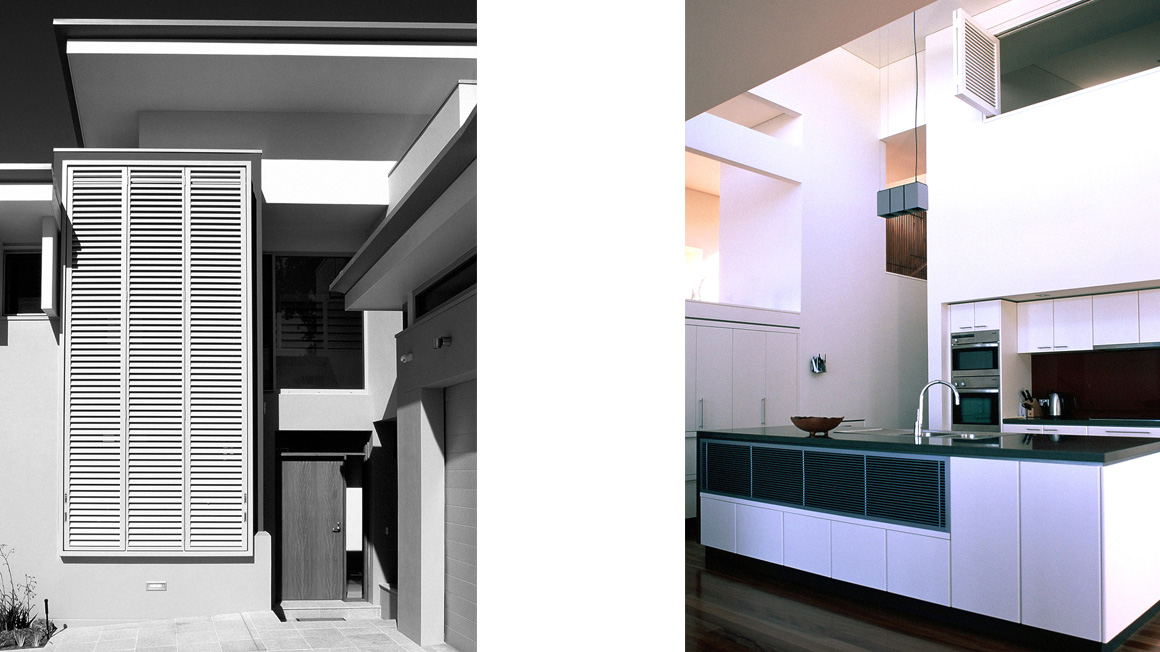 A waterfront site which leads from coastal heath and banksias down to the sand and beyond to weathered pink granite rocks, characteristic of the harbour mouth. The design grew out of a direct response to the spectacular site conditions at Boat Harbour. 
Pavilions that stagger either side of a strong central axis create a series of split levels throughout the residence which invite people to 'rock hop' to find their way down through the house and out onto the sand.
A sense of intimacy and seclusion within the site is achieved by a recessed central courtyard or 'outdoor room' which offers protection from harsh winds and a private interface area between the beach and the home.
The design of the residence maximizes passive solar and natural ventilation opportunities and affords a view from every habitable room to either harbour or private sub-courtyard garden spaces which cascade along the residence.