Dundas-Smith Residence
Alterations and additions to an existing Port Stephens residence with panoramic views of Nelson Bay
Client
Mr P. Dundas-Smith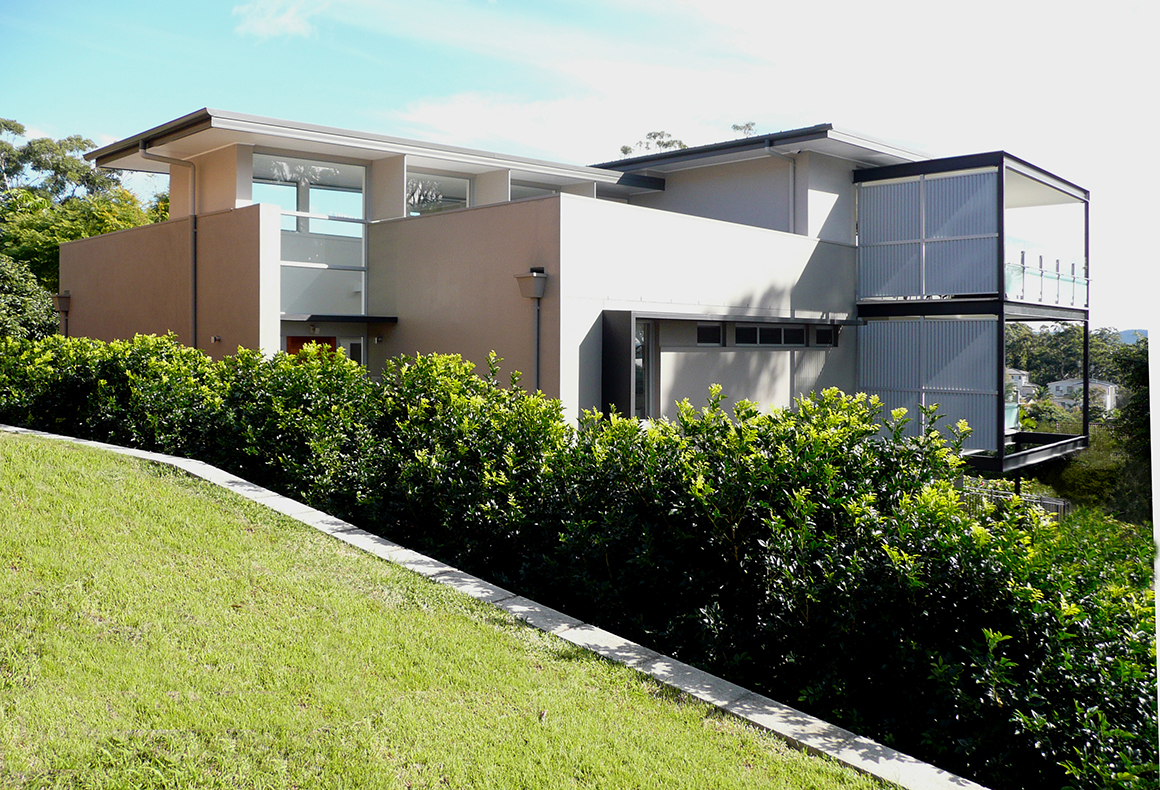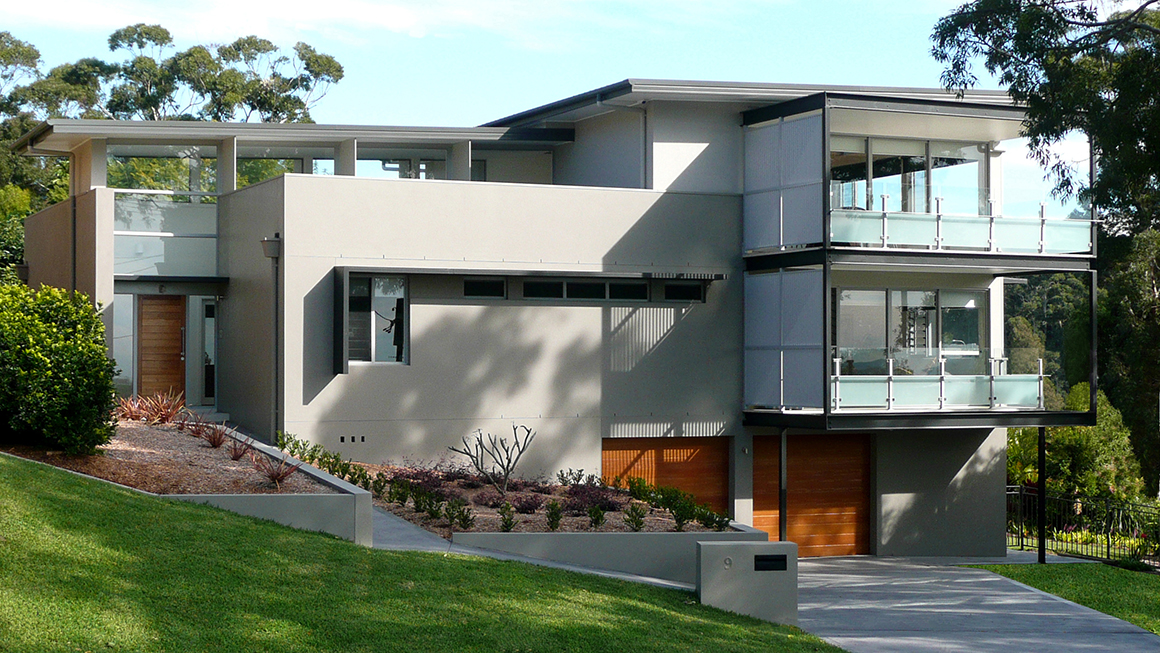 The Dundas-Smith Residence is an alterations and additions project located in Bayview Street, Nelson Bay. The site is located at the end of a cul-de-sac and faces north from an elevated position looking over the bay.
SHAC utilised environmentally responsible, adaptive re-use strategies in keeping as much of the existing building as practicable. One storey was added within the massing, previously partly taken up by the old roof to deliver a new, open plan living area with spectacular panoramic views of the Bay without compromising the neighbours' privacy or sight lines. The building was re-planned around a central vertical circulation spine/atrium that allows light to permeate down through the building and a lift was added to ensure that the clients will continue to enjoy their home long into retirement.

The architectural composition and contemporary articulation of the design were carefully considered from all angles in order to ensure the building sits comfortably in its surroundings.