Goldman Price Residence
An environmentally responsible residence for a family who enjoy outdoor living at Swansea Heads NSW
Location
Swansea Heads, NSW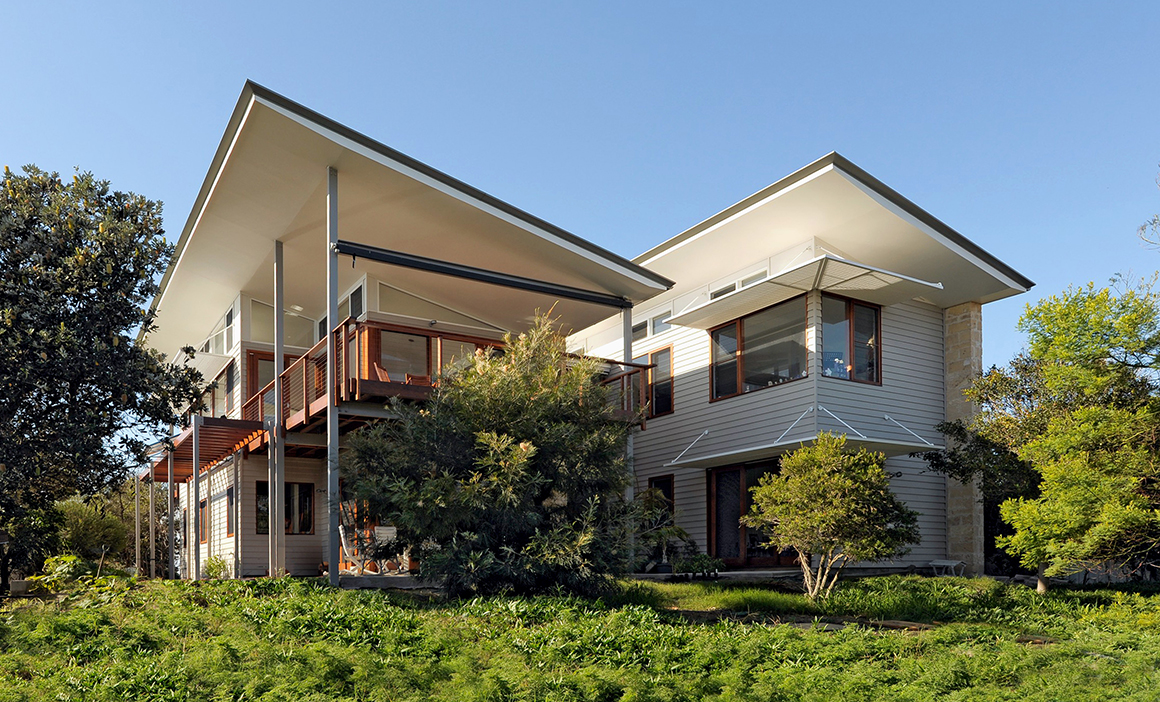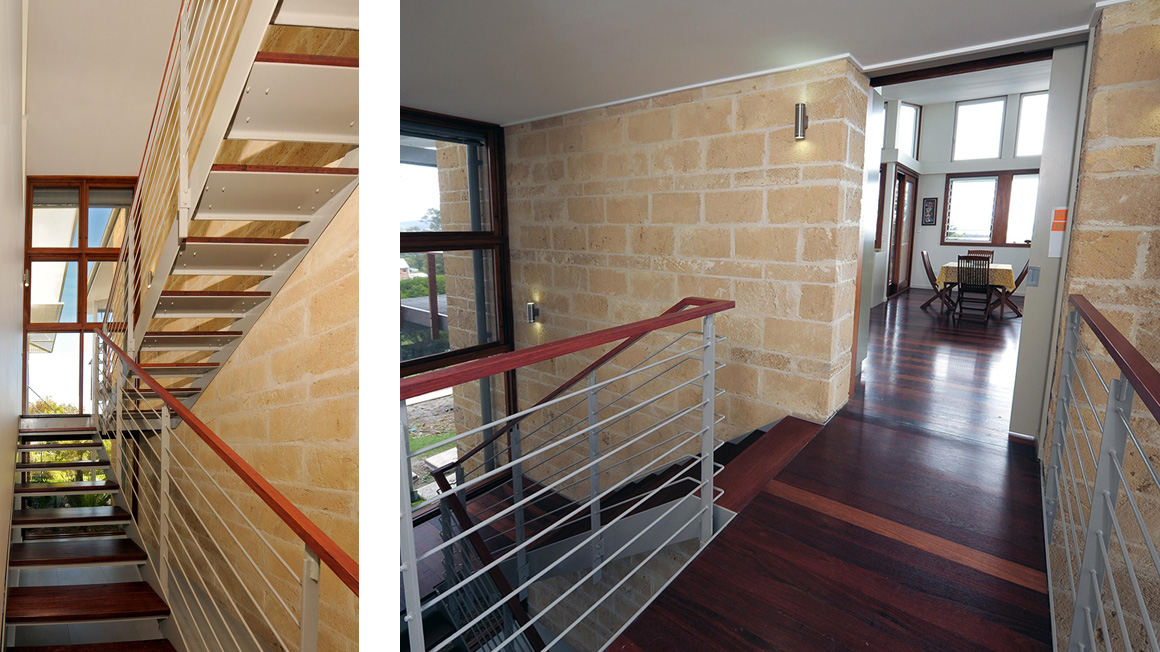 The brief called for an environmentally responsible residence for a family who enjoy outdoor living. The house was required to make the most of the sweeping water views and have light-filled, well ventilated spaces with a high degree of thermal comfort.
The resultant design is a relatively modest expression of its function detailed in materials and finishes that relate to the older "beach shacks" in the area and that reflects the material phenomenology of the coastal location. The building is comprised of two pavilions linked by a cross-ventilated gallery. Techniques such as allowing plenty of natural light and ventilation, thermal heat-sink, stack induced cross-ventilation and passive air cooling have been employed.
Environmentally friendly building materials have been used such as recycled Karri floor boards, limestone block walls, natural stone floor tiles and FSC Certified timber windows and doors. Twenty-thousand litres of rainwater harvesting and re-use, solar hot water and native landscaping complete a picture of a comfortable and sustainable environment.