Quilty Residence
The design of the residence is highly influenced by the nature of the site, the building parameters affecting the site and the owners' particular lifestyle requirements, to live in a natural organic way with environment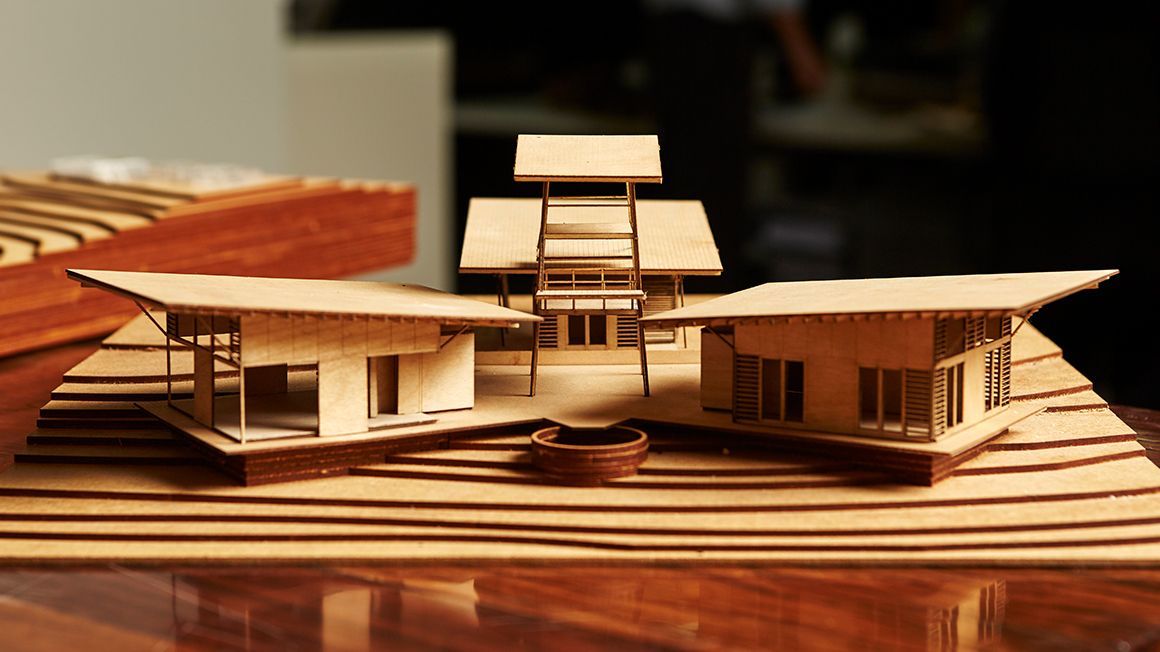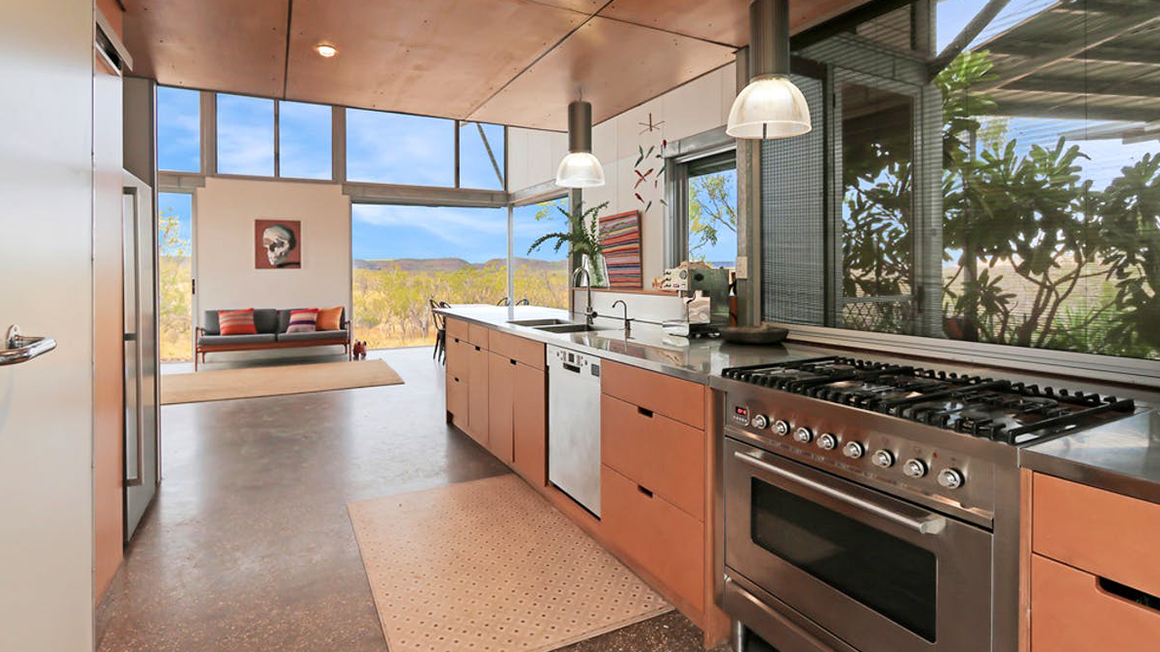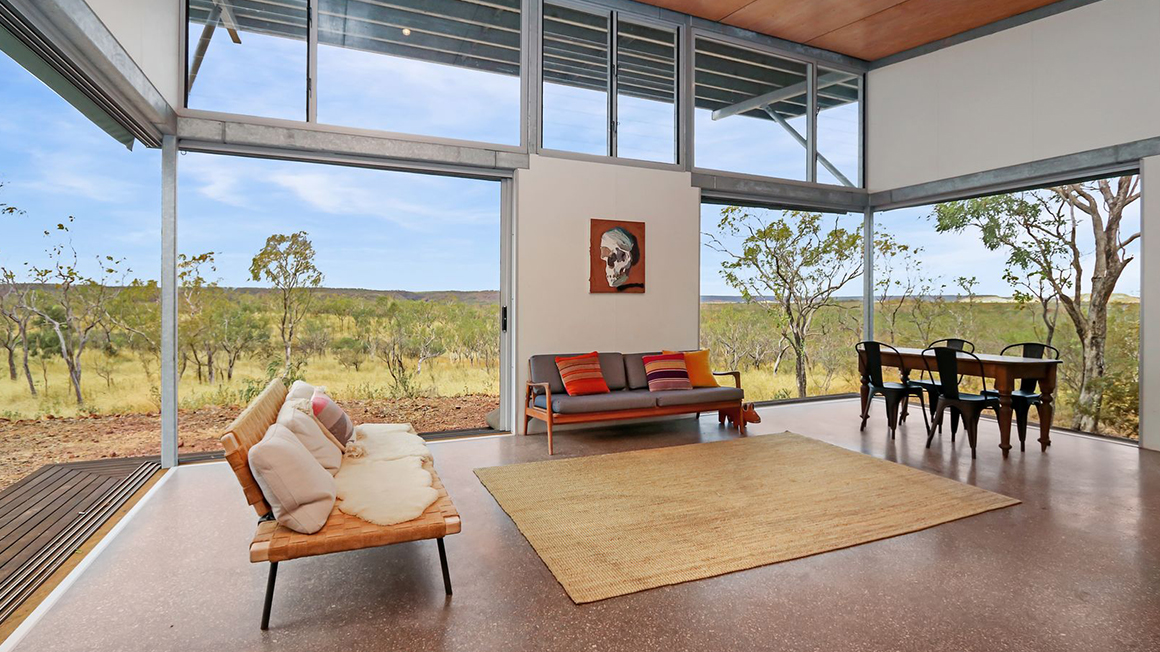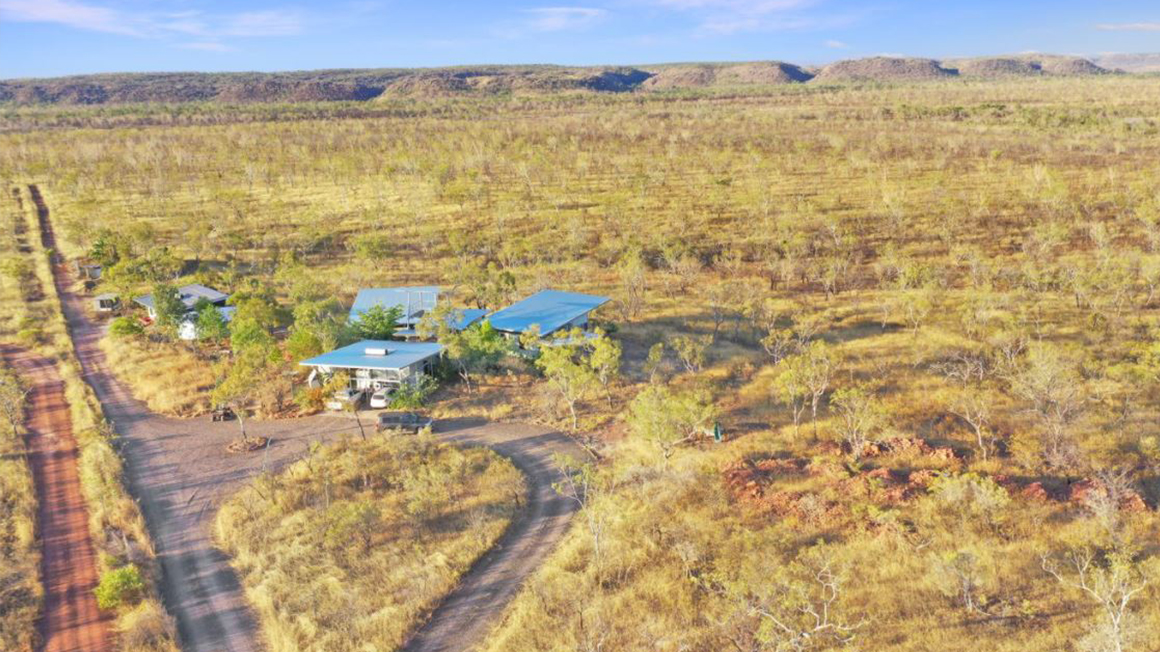 The design consists of three identical 'pods' nestled into existing landscape and orientated in a symmetrical layout to allow for good solar access, cross ventilation and generous views.
The design concept of the identical 'pods' offer a simple, efficient and affordable method of construction. In addition, it provides the option to strategically prefabricate the 'pods' offsite and deliver them to site, minimising site disruption and limiting embodied energy of the construction process.
Main living area and bedroom 'pods' are proposed to be orientated to face northeast, promoting majestic north facing views of Katherine river and beyond. To suit existing terrain levels and minimise cut and fill, the carport pod shared with the guest bedroom and workshop is elevated 1.2m to accommodate the site level changes.
A detached service tower that houses an above ground water tank and active environmental technology as well as a concrete circular plunge pool located in between the main living and bedroom 'pods' are also integrated in this proposal.