Cultural / Civic
At SHAC we provide urban design as great public and civic places. We are passionate about "place-making". SHAC has provided the community with positive, powerful and provocative public places. Architecture is acknowledged as the mother of the arts, and the keeper of our culture.
Iconic Civic Architecture can drive cultural identity and, along with it, commerce.
SHAC exemplifies a collaborative, creative and technology based company culture. 
Our aim is to make the built environment a better place, make the natural environment a balanced place, make the work environment a creative place, and make property a sound investment - a valuable place – and at the core of this idea is places for people to come together as a community to celebrate our common purpose, our humanity, our achievements and sometimes our loss, our past and often our future.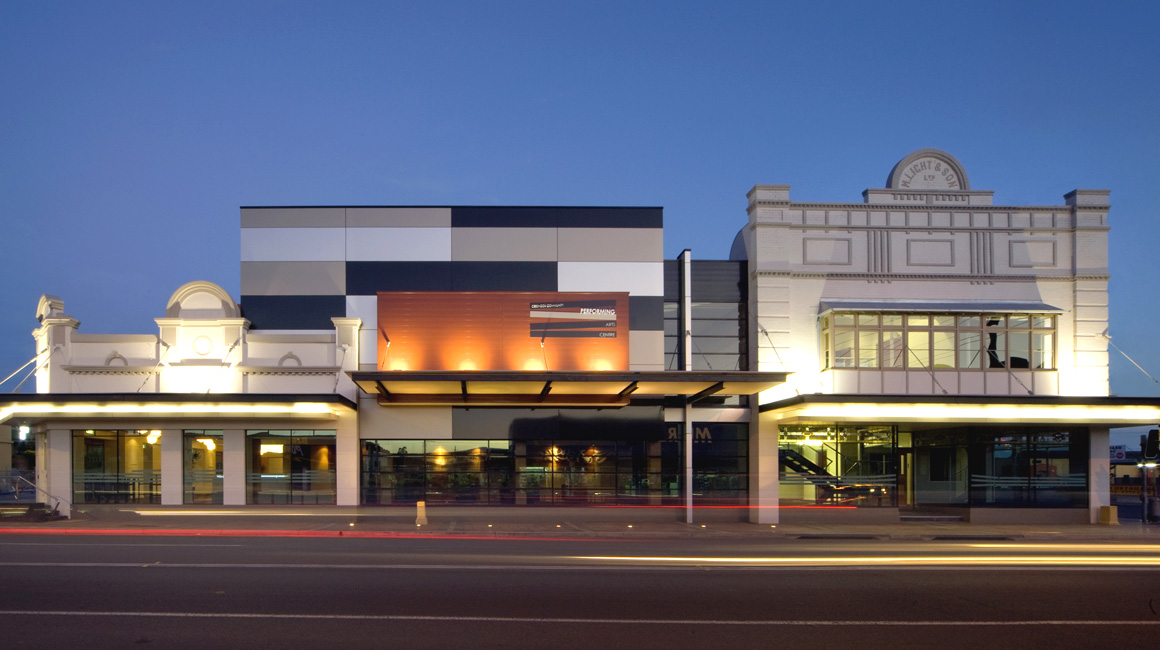 As architects and interior designers with a commitment to regional planning principles we understand our design process for a building must always take a giant step back to see the big picture: the urban framework with which it will exist for many generations to come.
Examples of our work include the Cessnock Community Performing Arts Centre; The Hunter Wetlands Education Centre; The Darby Street "Mainstreet" upgrade (pro bono) Project and the Slim Dusty Museum in Kempsey NSW. We are regional airport experts, our portfolio including Albury, Byron Bay, Port Macquarie Airports as well as the new International Terminal at Newcastle Airport. Our Community Health Care Centres and Education Centres of Excellence are all bound by our civic and cultural commitment to our community.