Cessnock Childcare Centre
The Cessnock Multi-Purpose Children's Centre is a total 90 place childcare facility in the Hunter Valley
Client
Cessnock Childcare & Cessnock Council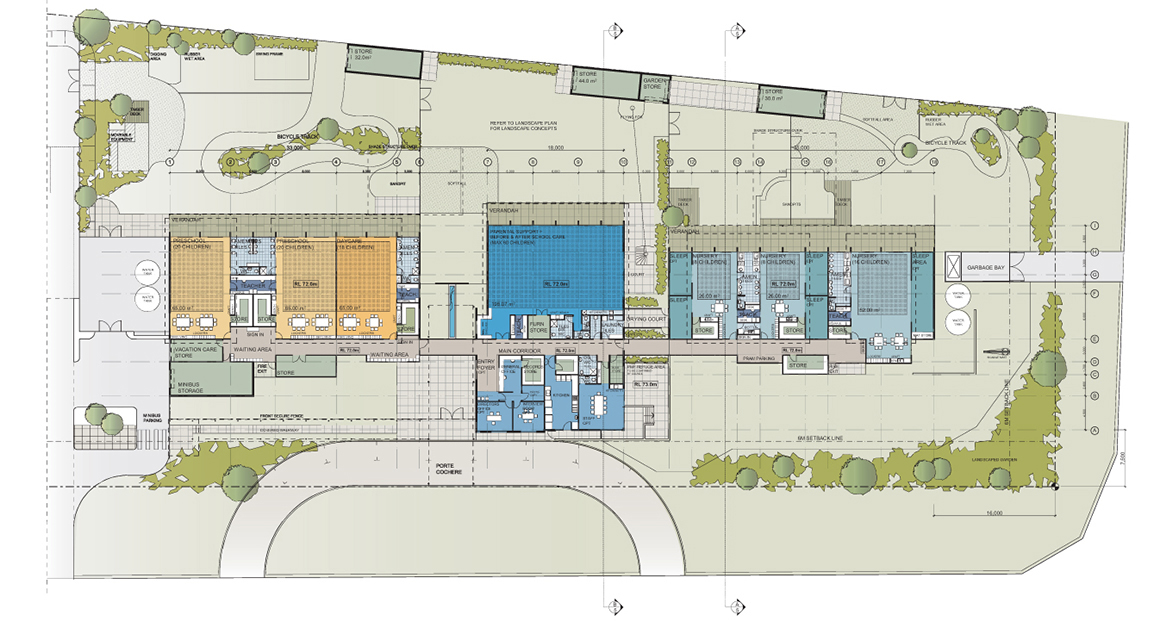 SHAC have designed the centre to include a nursery, preschool, day care and after school care for children 0-5 years old.
The facility is designed with state of the art child and teacher requirements including craft areas, unencumbered play space, sleeping areas, toilet and baby change areas, commercial kitchen, teacher support rooms and extensive outdoor recreation spaces.
The centre is designed as a passive solar and naturally ventilated structure to utilise natural energy and reduce running costs and greenhouse gas emissions.
The structural solution is based on a simple standardised portal bay system to keep costs down and allow for easy expansion or rearrangement in the future.