Project Gravity
An urban campus of academic excellence that connects students with industry and the world of work.
Client
Education Ecosystems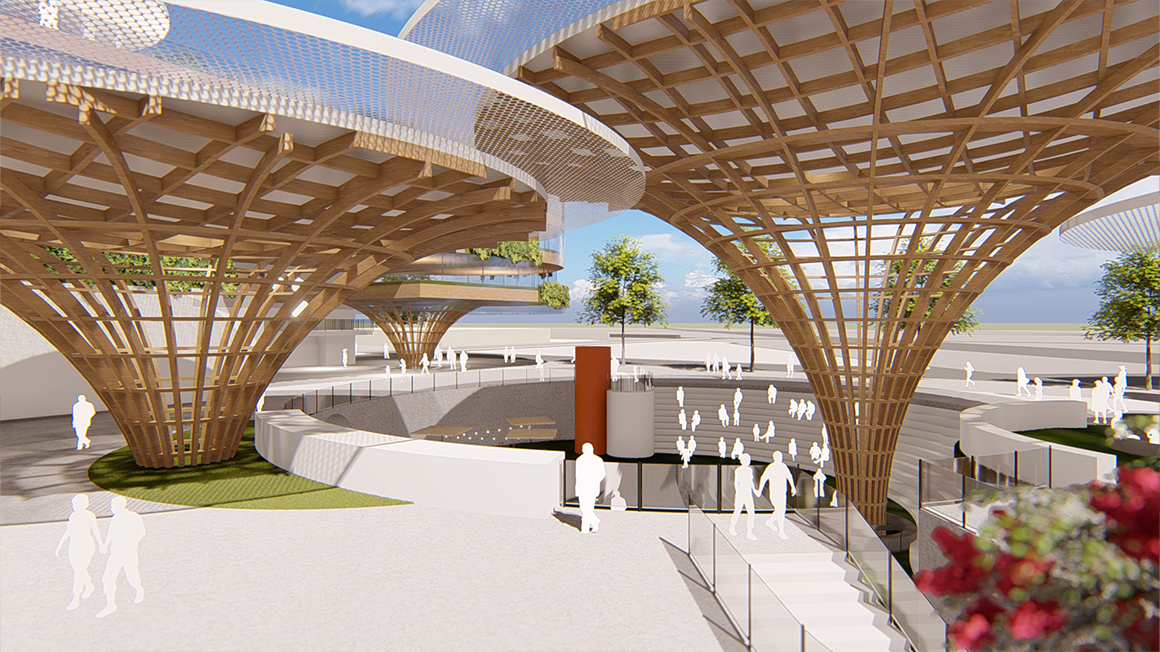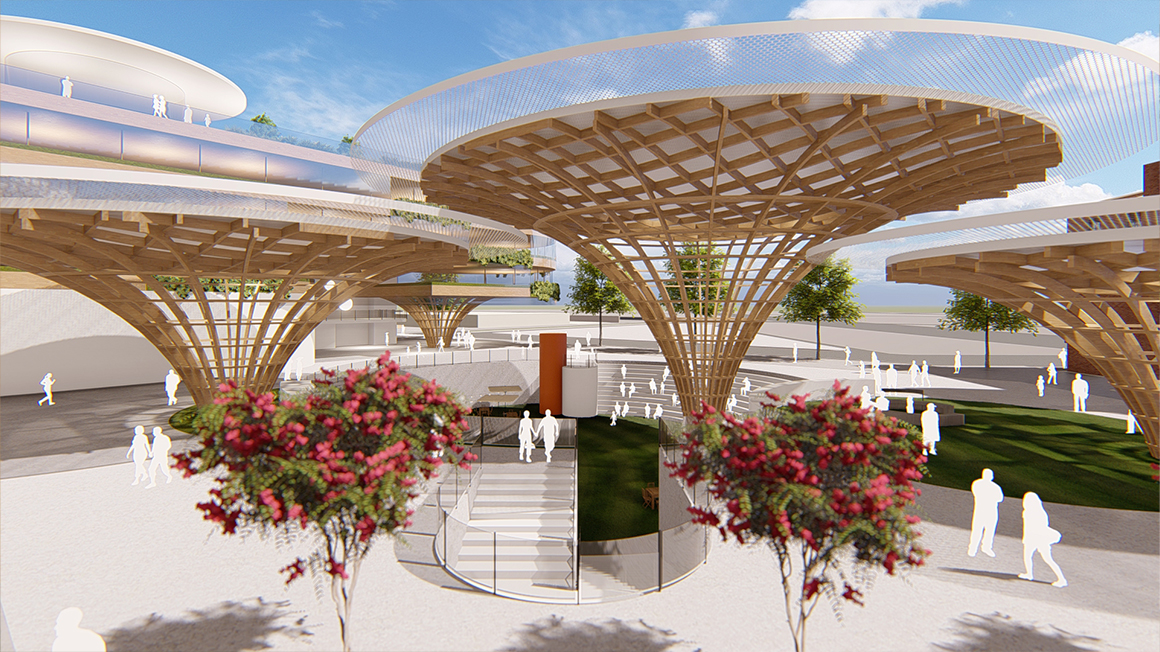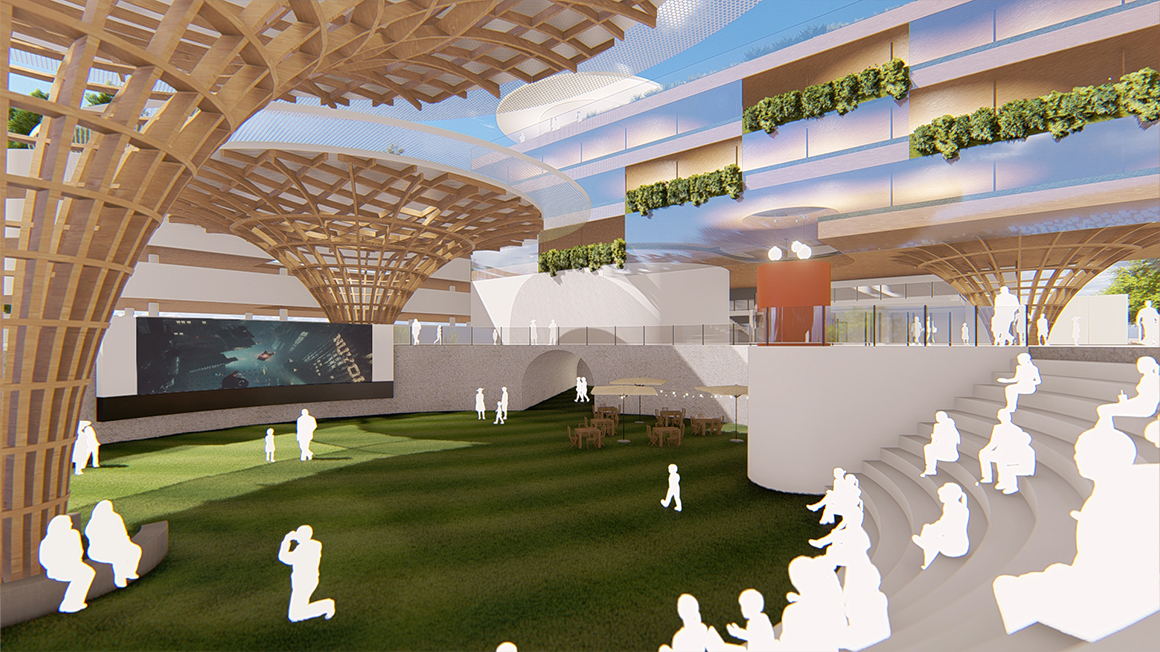 Project Gravity is not only a design solution, it is a research proposal that theorises the future of inner-city education and student transition to the world of work.
This is achieved by co-locating industry partners and students, who are able to occupy lettable space on a new urban high school campus adjacent an existing tertiary education campus. By providing industry in-situ, the outcome is resilient, agile thinkers and leaders.
This collision of senior students, tertiary students, working professionals, academics, entrepreneurs, researchers and business owners encourages a symbiotic relationship of teaching, learning, observing, brainstorming and inspiring fresh thinking in which their occupation is exposed.
The resulting design proposes a series of shaded spaces permeable to the public, allowing the community to take ownership of the public realm and interact with the campus. The built form is a learning tool for students in STEM/Science, Physics and Environment with natural, passive and active systems, water harvesting, re-use and reticulation, waste collection, recycling and upcycling, striving for Green Star certification. Learning spaces are innovative, interactive, flexible and consist of collaboration zones, makerspaces, labs, exhibition and events.