St Philip's Christian College Cessnock - Senior Building
Fostering a feeling of independence, where senior high school students feel respected and inspired by their surroundings
Client
St Philip's Christian Education Foundation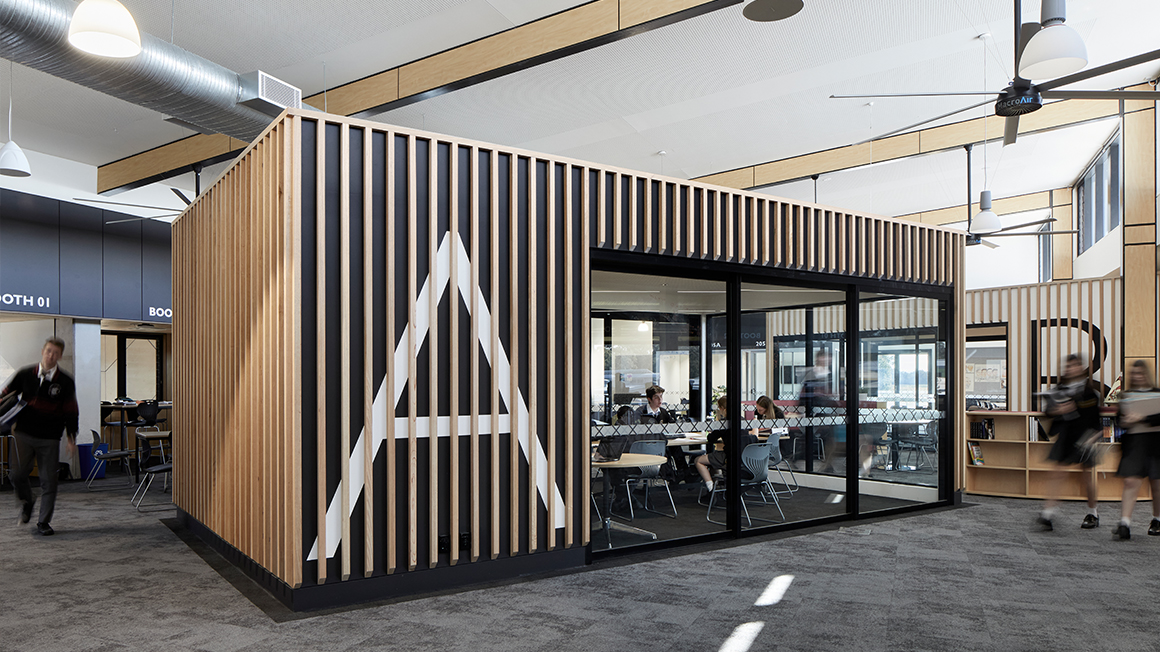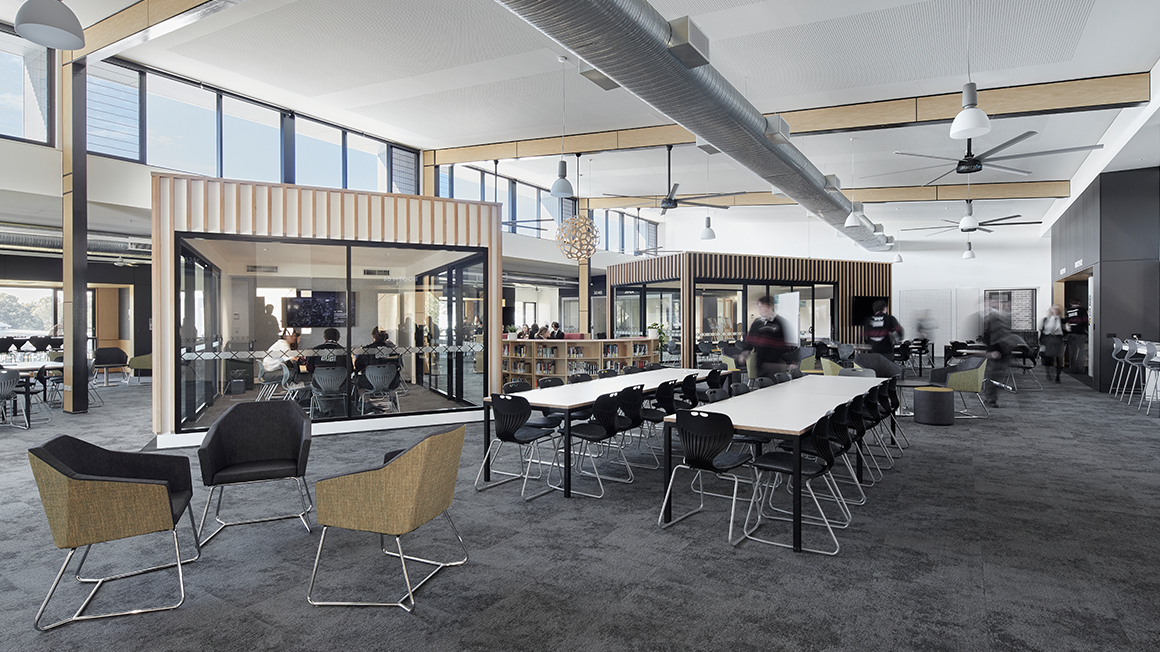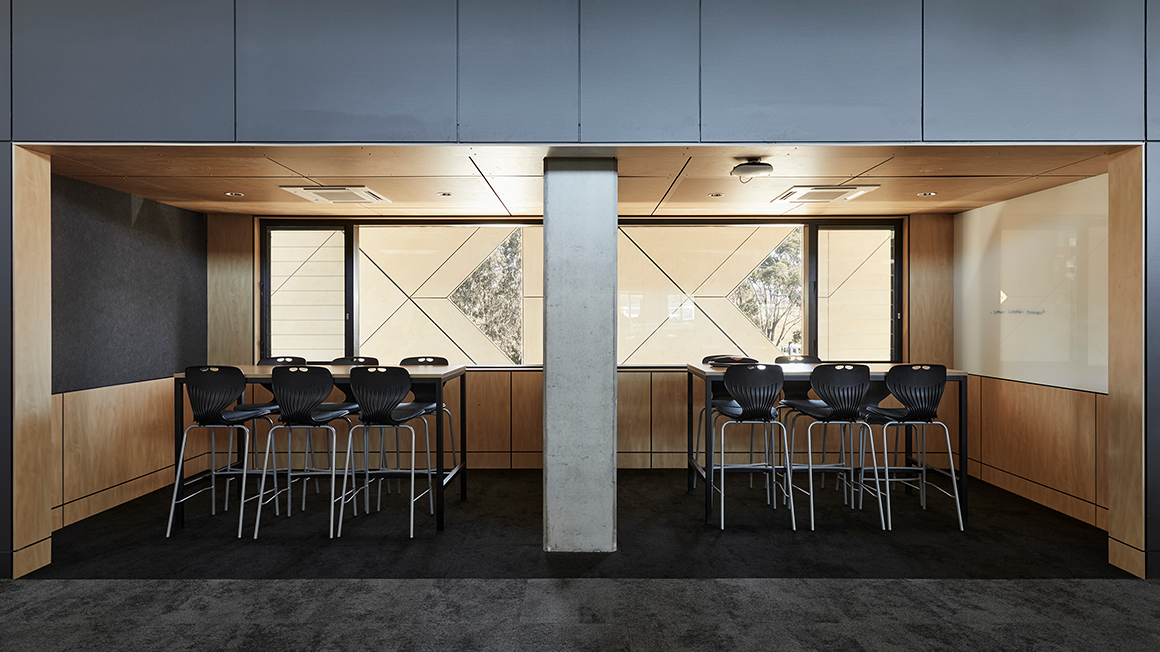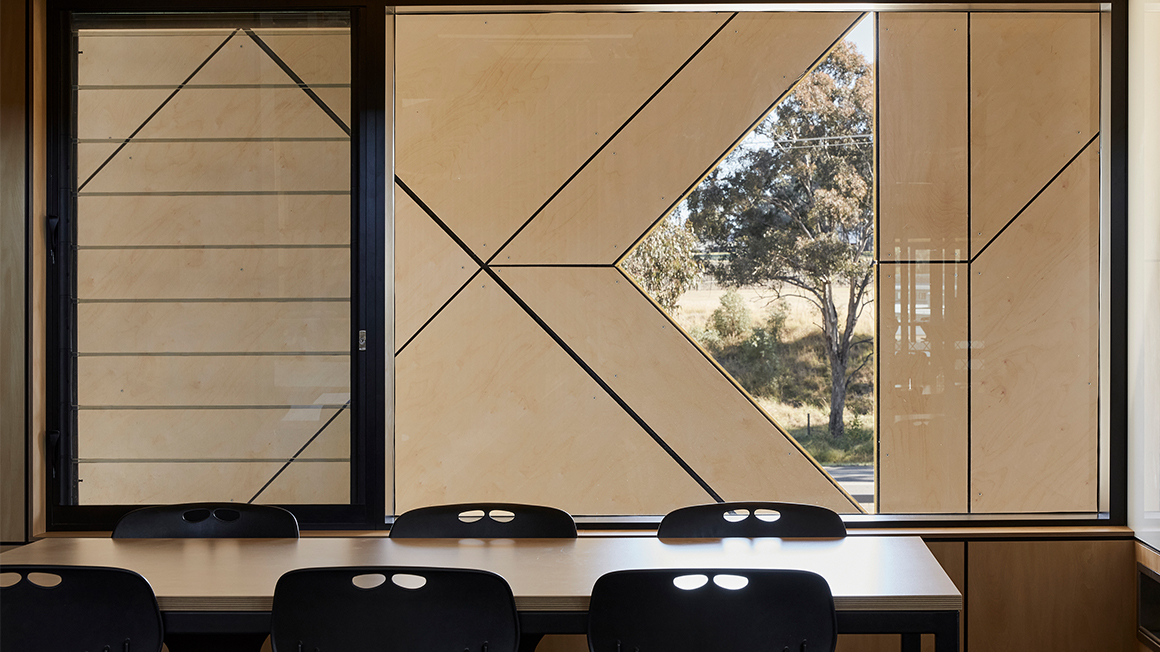 The new senior school at St Philip's Christian College in Cessnock NSW fosters a feeling of independence, where senior high school students feel respected and inspired by their surroundings. A place where bright, talented and gifted country kids don't have to go to boarding school or a city campus to strive for excellence in an elite environment. SHAC's holistic site masterplan process ensured the development of the senior building was carefully considered within the overall campus. All spaces throughout the building are refined, providing a mature, university style environment, encouraging the students to respect and embrace their learning opportunities.
The College have set the standard for future-focused pedagogy, as such the building seeks to provide both open, flexible teaching spaces, as well as spaces capable of accommodating a more traditional style of learning. This was achieved by co-locating single and double sized classroom spaces, for total agility, opened up fully to each other and the central circulation learning space. The ground floor space offers year 9 and 10 students a dedicated base for their group. The first floor space offers year 11 and 12 a truly autonomous senior study centre. 'Pods' and 'booths' are dispersed peripherally and centrally within a larger, double height room, creating spaces for group collaboration and carving out more intimate learning opportunities for focused work. A flexible large first floor Staff & Senior common room and conferencing annexe overlooks the wetlands and remnant forest to the South East of the building.
A simplified colour palette of neutral tones offset by the warmth of timber-look acoustic wall lining help to create a refined backdrop, while a subtle triangle motif, gently repeated upon selected finishes creates a sense of cohesiveness throughout the building. The values of St Philip's Christian College are embraced by the design, with highlights of their school colour yellow placed thoughtfully throughout.
The built form of the senior school was developed to respond directly to the site conditions which can range dramatically from summer to winter. The senior school's form incorporates a folding roof plane, falling gently to the western façade and turning down clear of the external envelope to provide a screen wall to buffer the intense western sun and the increasing traffic flow along Wine Country Drive. Triangular apertures are cut into the screen wall, integrated with the cladding design to create framed views of the distant hills and neighbouring vineyards, and filtering light into the learning spaces without the intense heat of the summer sun. In contrast, the building form opens up on the Eastern façade and views down to Black Creek, with large eaves overhanging providing generous covered walkways, where students and staff can circulate undercover around the developing 'green heart' of the school known as the founder's field. The build result is a fully accessible, equitable and environmentally sensitive education environment for students and staff to enjoy.