St Philip's Christian College Port Stephens – Senior Building
Providing both open, flexible teaching spaces, as well as traditional explicit teaching spaces
Client
St Philip's Christian Education Foundation
Location
Salamandar Bay, NSW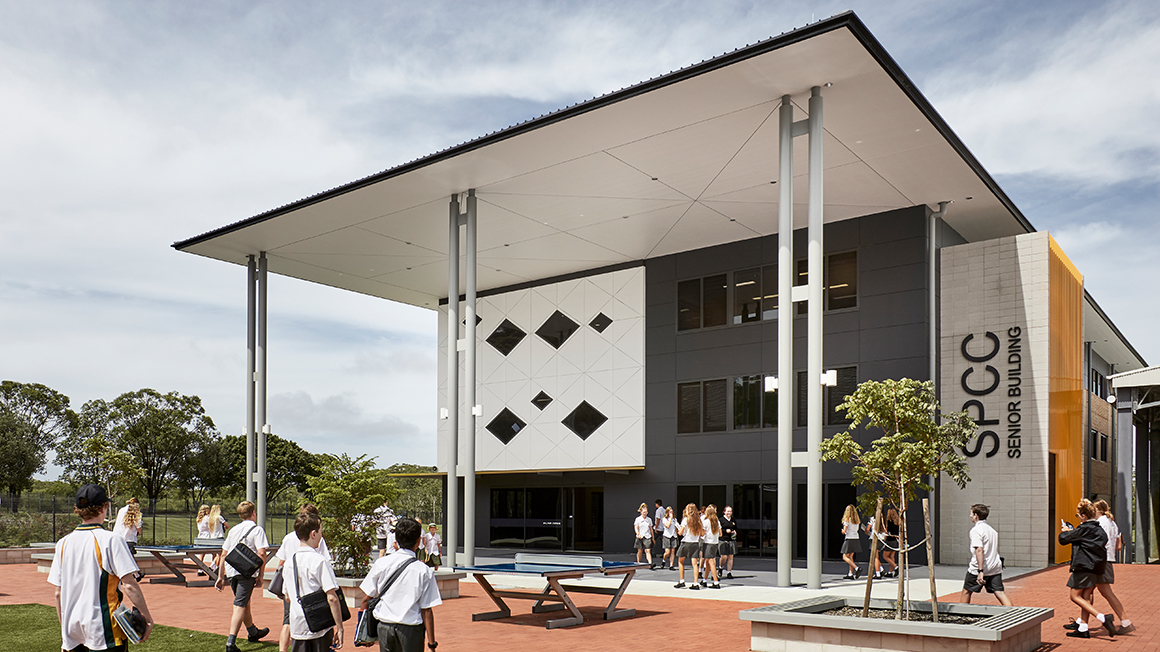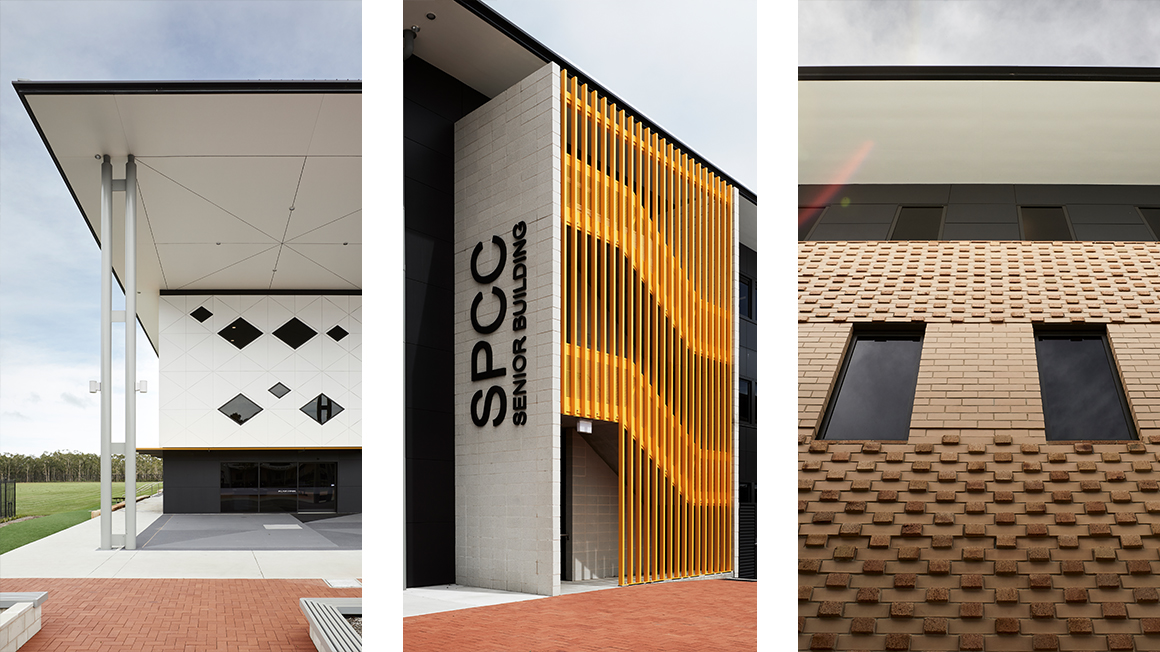 The new St Philip's Christian College, senior school in Port Stephens NSW is a place for senior students and staff to be welcome and belong. A place to collaborate, to grow worth and mutual respect as world citizens. Initial works on the senior school building were completed by Ian Easton Architects for the St Philip's Christian Education Foundation, with funding approved in two stages by the AIS. SHAC were engaged to undertake a holistic site masterplan process, to ensure the development of the senior building was in line with future plans for the overall campus, prior to the development of the building past a concept stage. SHAC took on the development of a combined senior school building in its eventual position onsite, with Ian remaining as the Foundation Architect, throughout the following project development and completion.
Throughout the planning process, the Campus Executive were heavily involved through design workshops and meetings. The Head of Senior School was a key participant in the process, as well as the PE, English and History faculties who would be housed within the building upon completion.
Although the College are moving towards a future-focused teaching pedagogy, the building needed to provide both open, flexible teaching spaces, as well as traditional explicit teaching spaces. This was achieved through a rigid structural grid, with classroom spaces located along the western side of the building, with alternate open spaces located along the eastern side. The internal spaces include teaching spaces, café, gym, PE staff room, History & English staffroom, senate tutorial rooms, flexible study areas, senior resources room, senior study and support facilities and amenities.
The building has already resulted in increased engagement between staff and senior students. The location of the staff area to the middle floor, with large glazed partitions between the staff and student spaces, allows for discrete surveillance but also ease of connection between staff and senior students, which is a holistic approach for the whole campus.