St Philip's Christian College - Foundation Office
The unique three storey building will be the new home for the Foundation Office Group, while also providing new training facilities for future teachers and flexible learning spaces.
Client
St Philip's Christian Education Foundation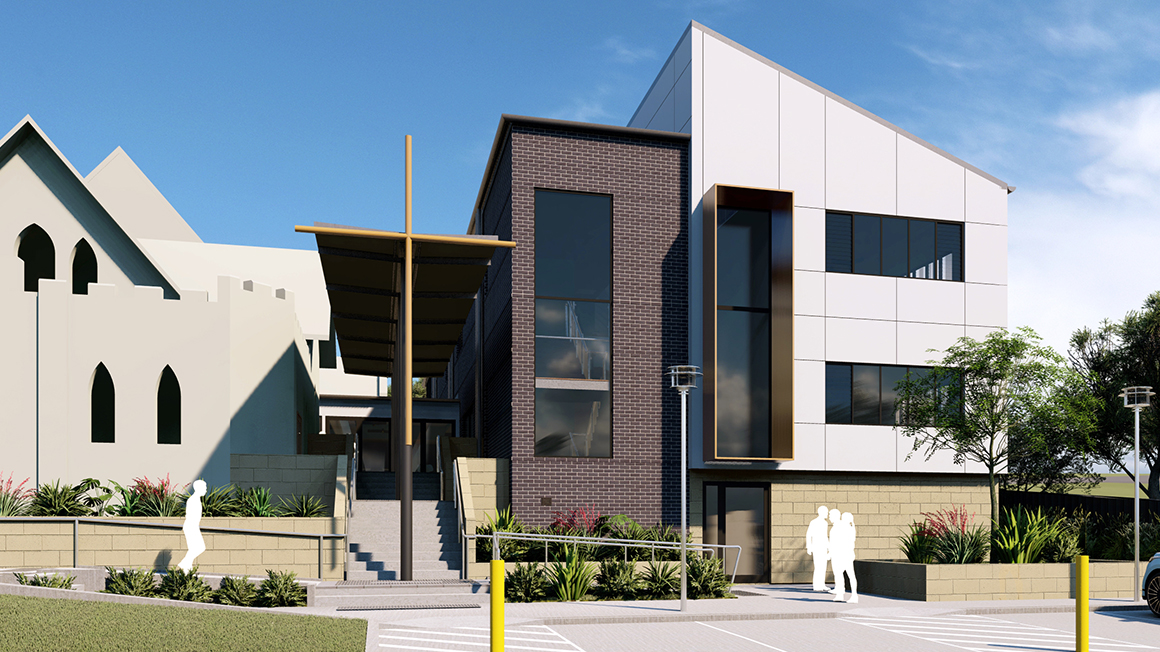 The new St Philip's Christian College Foundation Office is to be located on the former Anglican Church site at the Waratah Campus and will focus on innovation and environmental sustainability, showing the heart of St Philip's Christian College.
The unique 3 storey building will be a sensitive and environmental example not only to SPCC schools, but also the wider community. Spaces such as a Town Hall, Teaching School and a Cafe will provide areas for large gatherings while Studios, Enclosed Offices and Open Plan Workstations will allow for the Foundation Staff to flourish in their work environment.
Construction has now commenced on the Foundation Office and is expected to be complete early 2023.