St Philip's Christian College - Charmhaven Masterplan
Providing a dynamic learning environment that is iconic, aesthetically pleasing and contributes positively to the urban design of Charmhaven.
Client
St Philip's Christian Education Foundation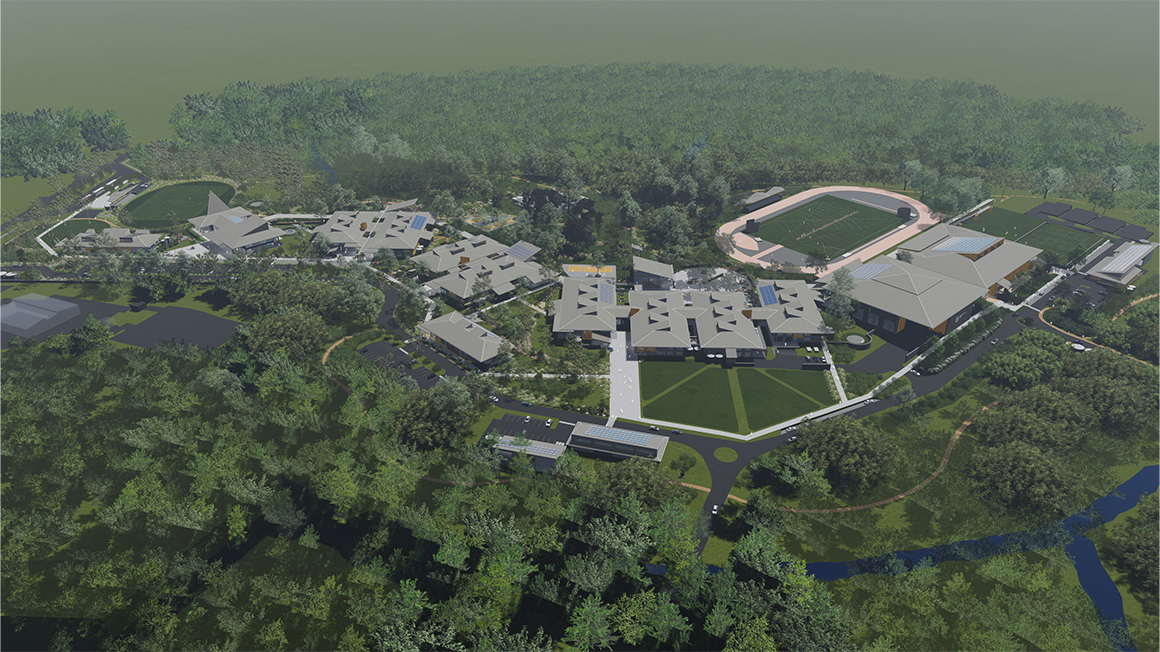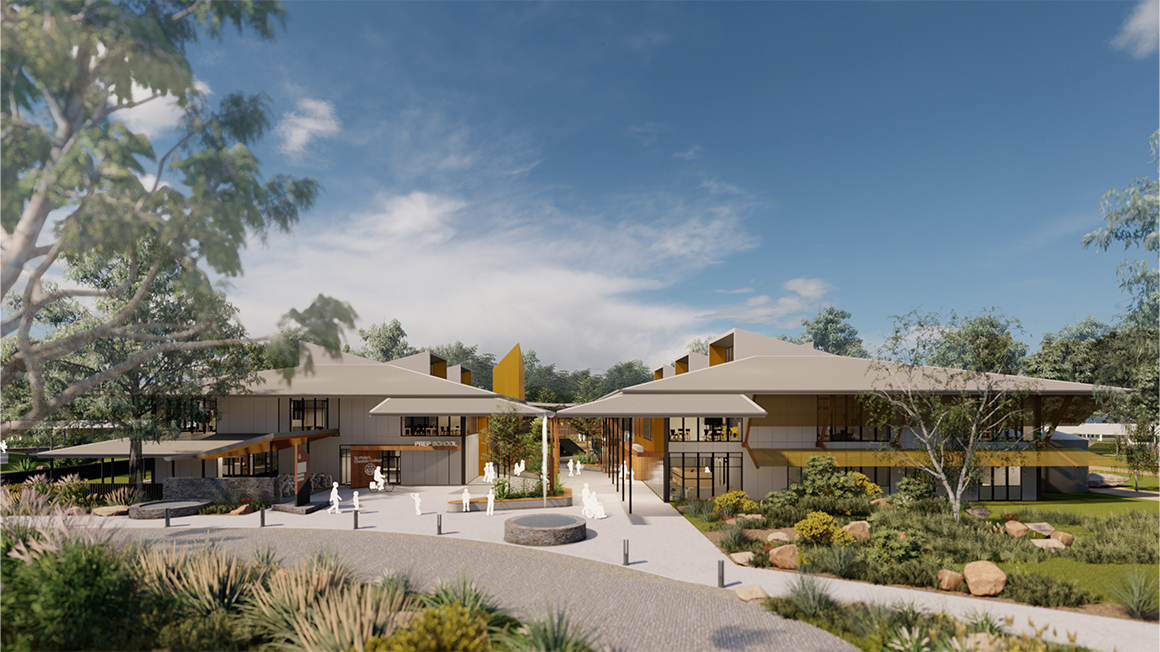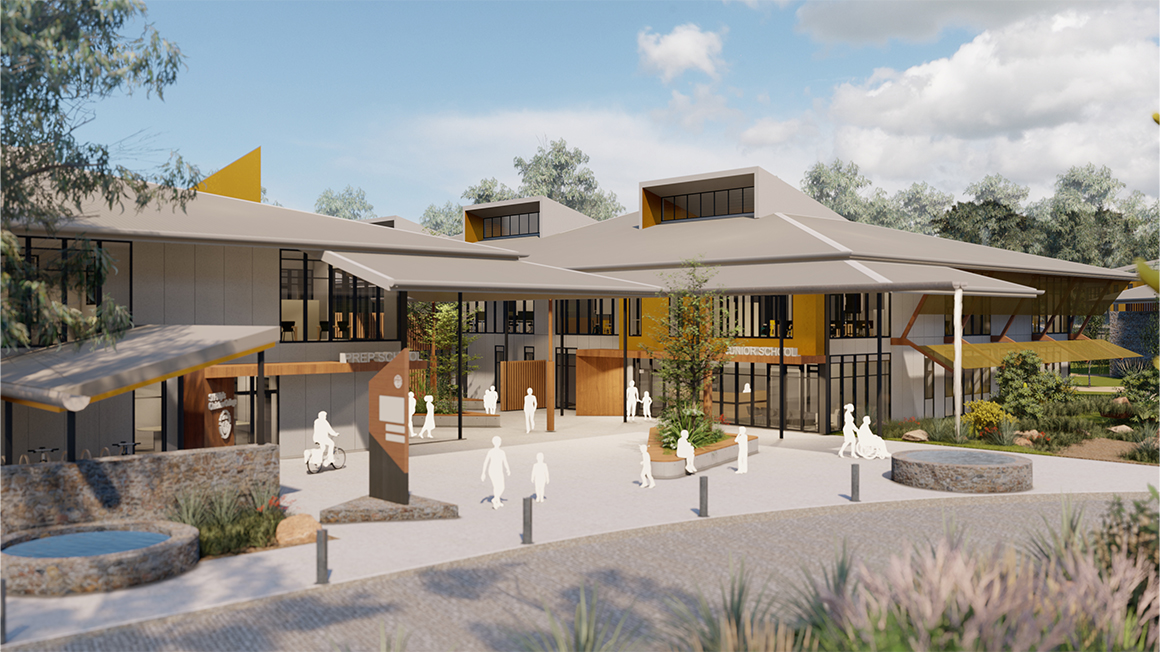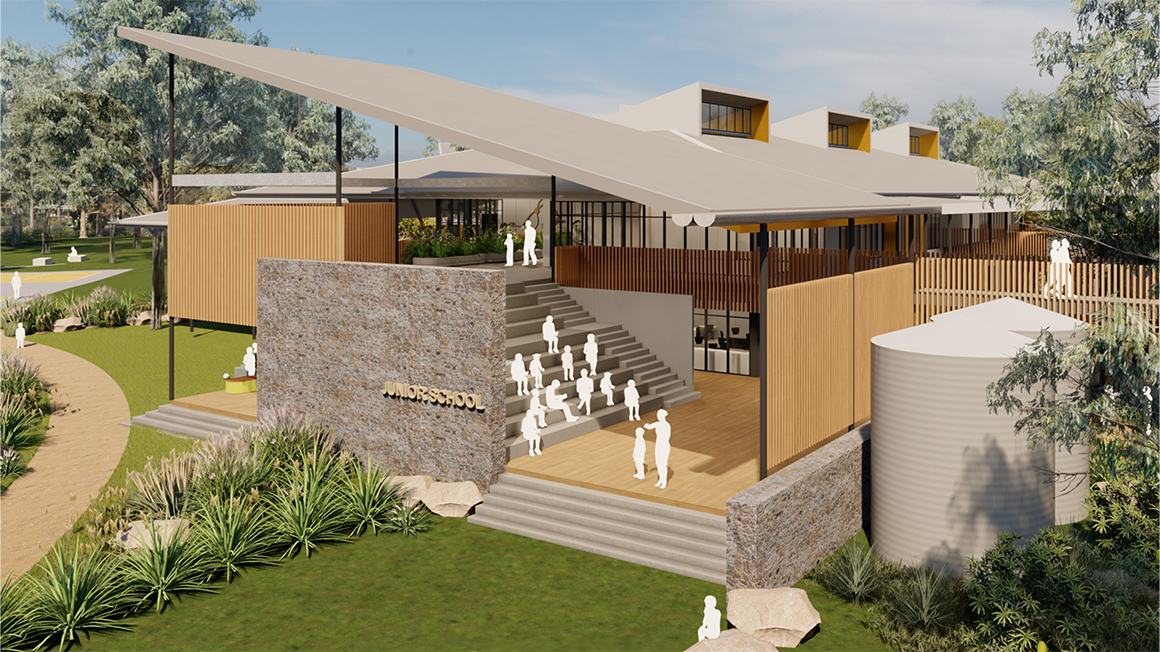 The St Philip's Christian College Charmhaven campus is a physical manifestation of contemporary educational pedagogy. This is a place of inclusion, wonder, faith and community; a place where architecture is an intelligent, interactive and adaptive envelope to support creative teaching and learning. The campus is an Education Ecosystem where physical, social and ecological aspirations are balanced in an autonomous urban village. This is a place that seeks to set exemplary standards of Design Excellence and then measures the outcomes toward a zero-carbon, equitable, resilient, and healthy built environment for generations to come.
Charmhaven has had an extensive briefing and master-planning process over several years. A modern future focused Education Rationale is the key driver for this education ecosystem. A thorough education philosophy is provided by the St Philip's Foundation and the architectural principles have been applied to these desired outcomes.
Charmhaven is a welcoming, accessible and inclusive environment for all people with differing physical and psychological needs and capabilities. The built form presents an authentic domestic scale, including immediately recognisable forms and familiar domestic materiality. Holistic education precincts provide a nurturing environment across pre-school Narnia, Junior School, Middle School, Senior School, Dynamic Alternate Learning Environment (DALE), Young Mothers and Teacher Training services.
The School is sensitively designed to respond to the natural site, topography, climate and context. It has a deliberate, respectful connection with a sense of place; 'Genus Loci'. This is achieved through understanding the functional and emotional brief and distributing built form to best suit the landscape and local community urban settlement patterns. Key risks such as bushfire, ecological values, overland flow patterns, pedestrian and community connectivity and nearby industrial developments have been considered in the siting of the built forms and resulting campus environment.