Raymond Terrace Healthone For Hunter New England Health
The architectural design for the Raymond Terrace GP Superclinic / HealthOne facility brings together private primary health care services (GPs) and public community health services
Client
Hunter New England Local Health District
Location
Raymond Terrace, NSW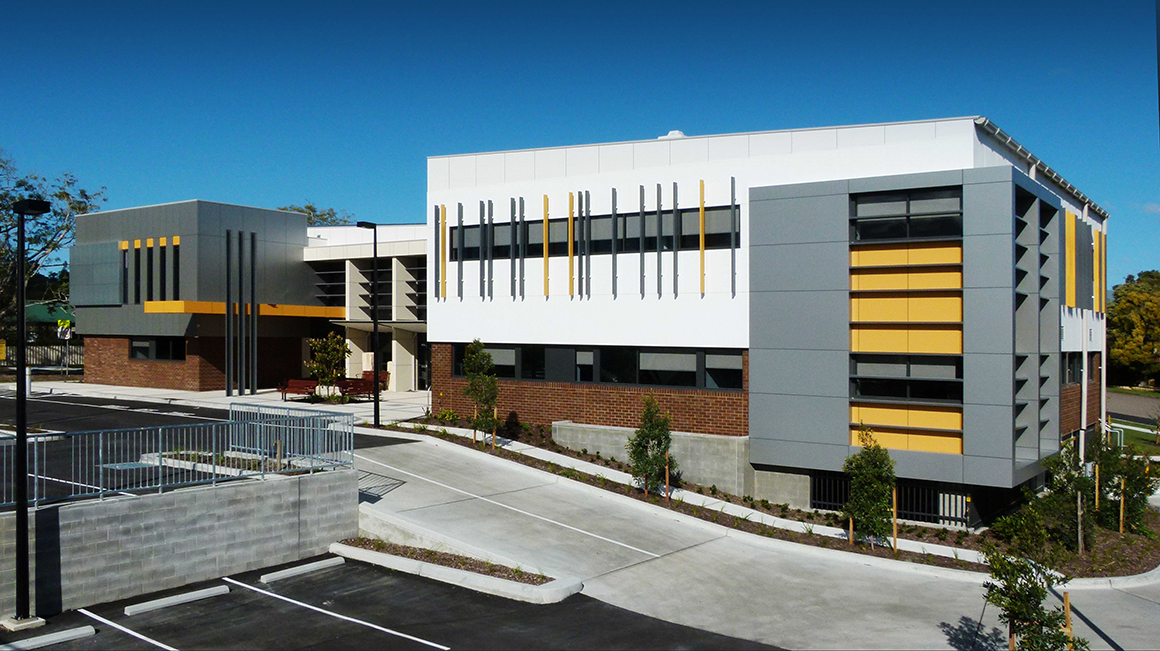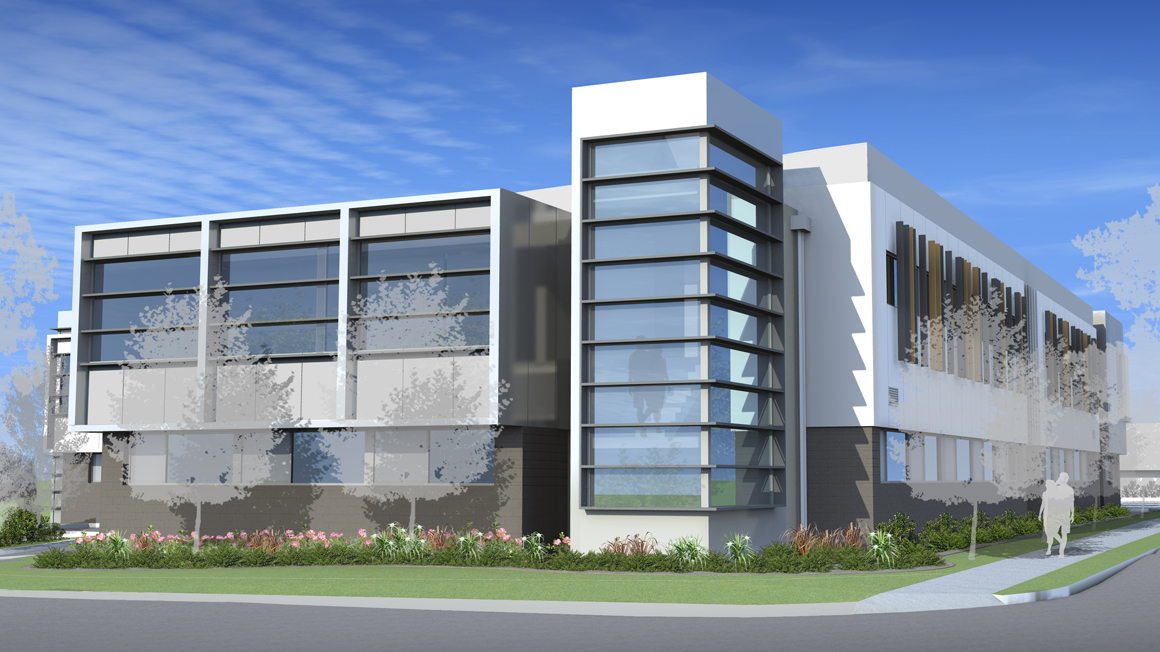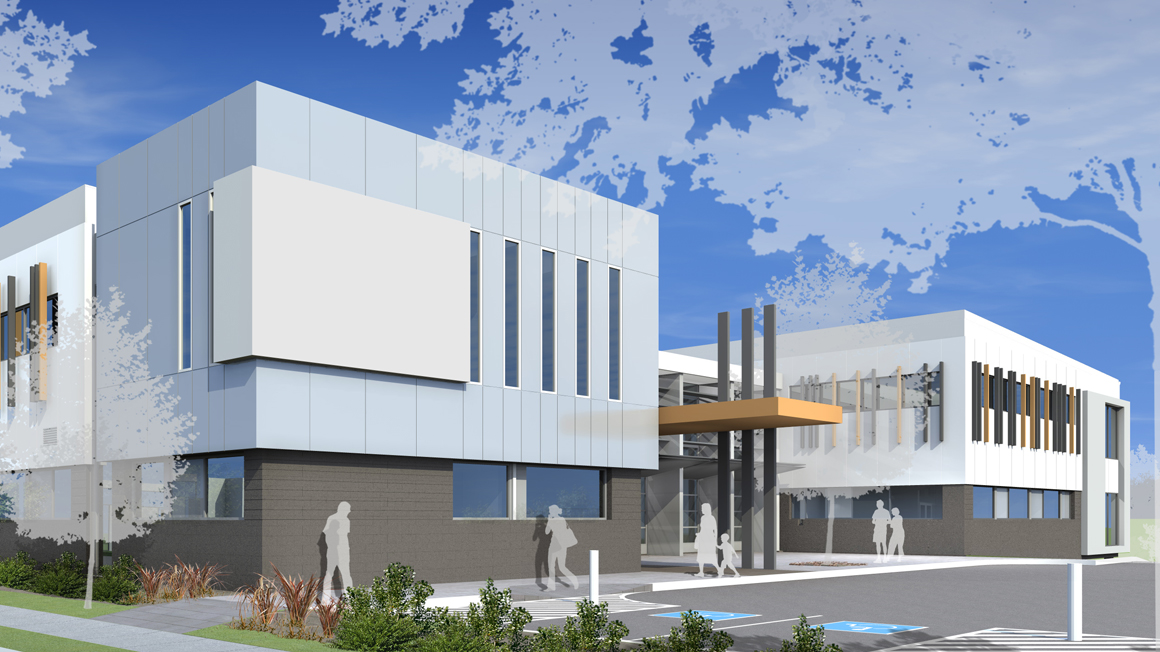 The Centre employs a philosophy of integration to enhance the delivery of health services, streamlining accessibility for the local community by presenting multidisciplinary services and allied health in a single, versatile facility.

Sensitivity to the local neighbourhood was of the upmost consideration while providing a modern and functional health facility. The architects at SHAC have employed varied building forms to reduce its scale. A dark brick base and external colouring connects the modern health facility within its context of heritage listed residential properties along a jacaranda tree lined street. Interest is created by lighter cladding on the upper floor and random coloured battens that create a modern aesthetic above.
Mindful of the multiple facets of function, the need for a pleasant working environment that is warm and familiar to patrons was essential while meeting the rigours of infection control requirements. Patrons are welcomed by a double height foyer and children's play area. The architects applied artworks and graphic overlays that interpret the local context on prominent areas of glazing and furnishings.
Within, the visitor is encouraged toward clear wayfinding with open inviting circulation stairs positioned at the foyer's centre that lead to a second floor, while the elevators are offset as part of a design that minimises internal structure. The super structure was designed to ensure spaces and function can be easily modified to meet the needs of future models of care.
SHAC were also required to incorporate shared spaces for private and community organisations, and built an adaptive common staff room that creates efficiencies and encourages formal and informal knowledge sharing and communication.
Sustainability inspires the architecture throughout, incorporating features that maximise natural lighting, solar control and services that are highly efficient, including solar power and hot water systems.
SHAC are proud of the long rewarding relationship with Hunter New England Local Health District. The end result is a well-considered, comfortable and energy efficient building to serve the people of Port Stevens for future generations.