Aviation
The SHAC team are regional airport specialists architects. Our partnerships include Newcastle Airport, Albury Airport, Byron Bay/Ballina Airport and Port Macquarie.
SHAC are pragmatic airport architects who deliver flexible, affordable and sustainable projects
The SHAC team has a proven track record in building typologies with a high degree of technical complexity, including Airports, Theatres, Hospitals and Education Centres. Each has its own set of challenging programmes, often with strict budget, siting and staging considerations.
The SHAC Team has developed a specialised resource of information and skills with regional airports drawn from our close working relationship with Newcastle Airport, Albury, Ballina/ Byron Bay Airports and Port Macquarie Airport.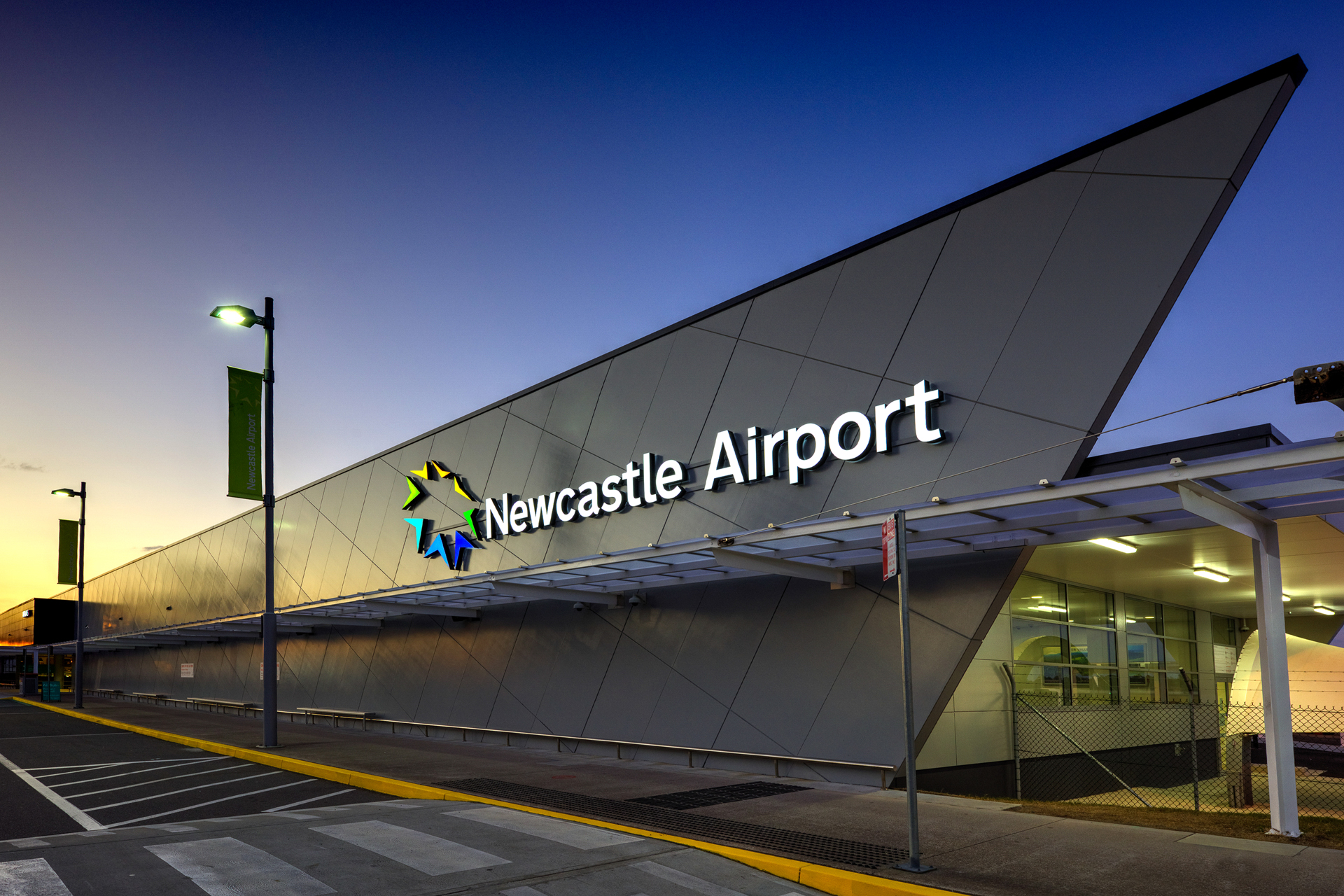 SHAC have proudly been architects to Newcastle Airport for over 12 years. In that time we have completed several stages including the new check-in hall extension, new public amenities, new departures and arrivals halls, corporate offices, retail concessions and new international customs, immigration and quarantine. The Newcastle Regional Airport Expansion has a demanding technical brief from both the end user groups and the Council.
SHAC's expertise in airport design includes:
Masterplanning
Regional Airport Specialists
Domestic and International Facilities
Holistic planning of terminal facilities including:


Airside and Landside Infrastructure
Transport networks
Car Parking solutions
Pedestrian Connectivity
Marketing and Advertising Opportunities
Aviation Related Industry Parks
Corporate Office Parks
Fuel Farm and Services Integration
Retail and Revenue Stream Opportunities
Car Rental, Limousine and Valet Services
Analysis of existing airport facilities and operational procedures

Work with Airport Business Case to physically adapt terminal to meet changing needs
IATA comfort level analysis including queuing times, processing times, staffing levels, numbers of counters, alternate processing options and floor area requirements to meet these needs
Stakeholder liaison with Airlines, Rental Car Operators, Airport Operations Staff, Customs and Quarantine Staff, Transport Operators, Tourism Operators, Retail, Storage and Service Providers including waste and deliveries
Review of future flexibility to accommodate changes in Airline pressures and technology change
CIQ – International/Federal requirements for Customs, Immigration and Quarantine
SHAC has developed a roadmap for airport facilities planning and design and we are specialists in; site planning requirements, landside operations facilities, airside operations facilities, commercial support facilities, urban design and site landscaping, and ecologically sustainable airport design.