Albury Airport
A major upgrade was undertaken to the existing terminal building bringing it in line with current regional airport operational guidelines.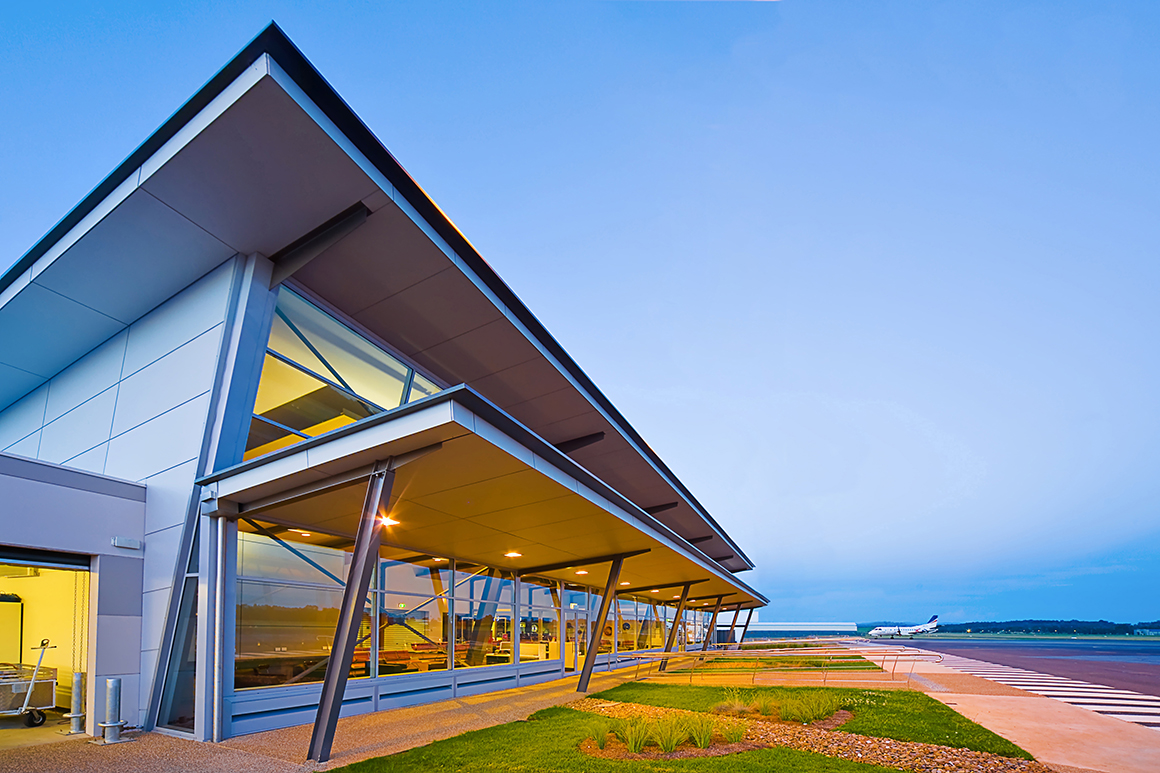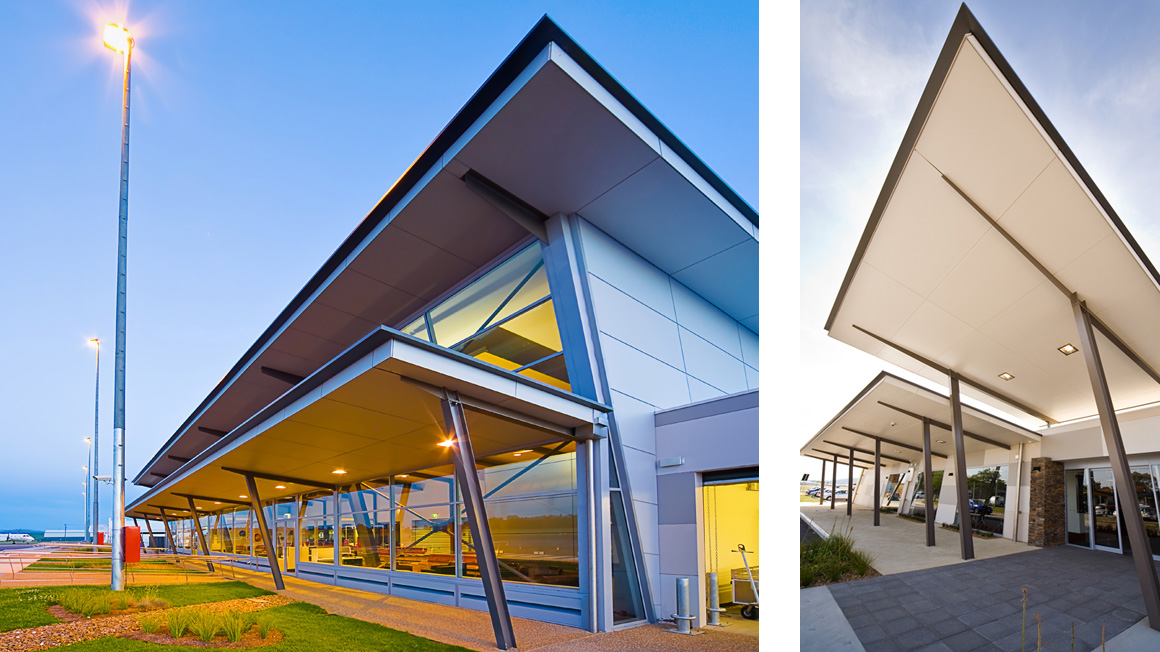 The 5 stage expansion includes a large new departures lounge, enlarged check-in area, new baggage screening and handline facilities, a new arrivals hall, additional retail spaces and refurbishment of the existing café.
The terminal expansion has provided the opportunity to improve the aesthetics of the building and provide an airport that is intrinsically linked to the natural beauty and character of the Albury region.
The extensive use of exposed timber throughout along with touches of stone cladding and flooring create a warm inviting environment. These design cues and materials soften the building and provide links to the terminal's country location. The building has been selectively added to and modernized to create a contemporary form. The new skillion roof over the departures lounge and angled glass façade evokes a feeling of direction and opens the departures lounge to the north providing expansive views of the runway and apron.