Newcastle Airport Landscape
A landscape masterplan to enhance the sense of arrival to this important regional gateway airport.
Client
Newcastle Airport Pty Ltd
Location
Newcastle/Port Stephens, NSW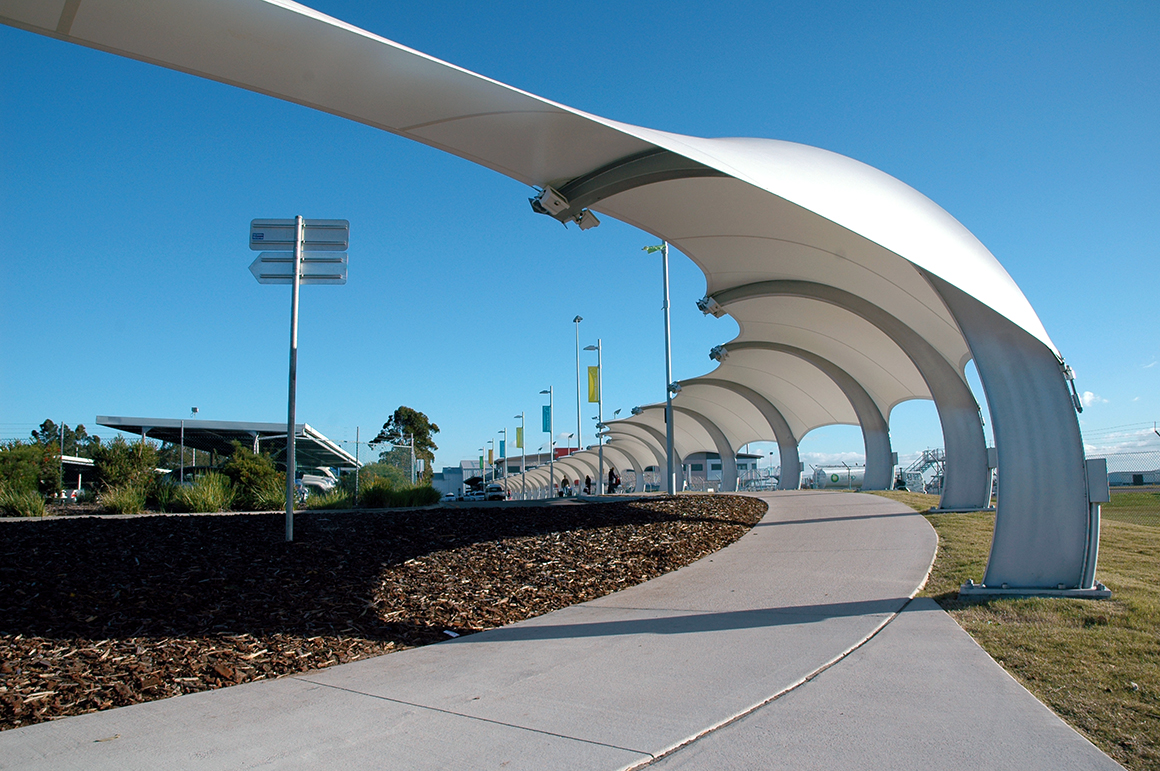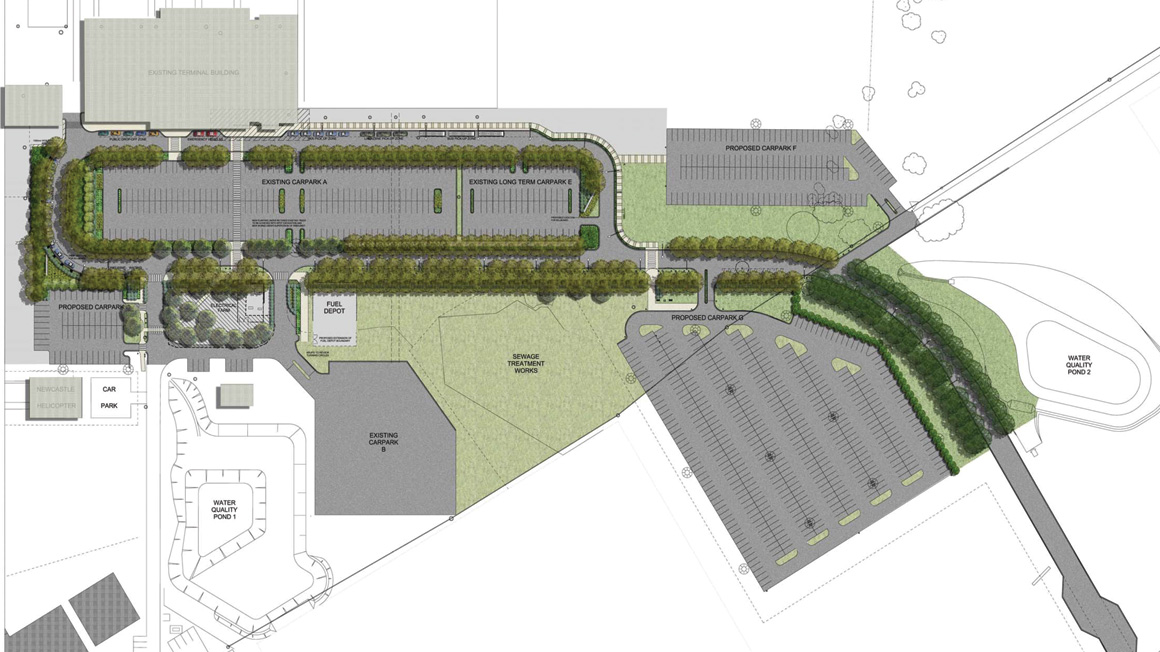 Newcastle Airport Limited engaged the services of SHAC and Site Image Landscape Architects to design a landscape masterplan that would rejuvenate the sense of arrival and departure to and from the new Airport Terminal.
The design team stripped the existing facility of superfluous signage, bollards, fences and furniture that had accumulated over the years. They developed a new functional strategy utilising a formal avenue, a one-way loop road, colour-coded short/long stay parking, multifunction banner poles, simplified directional signage and sculptural covered walkway links between the terminal and the car parks.