Wallarah Sales & Information Centre
The centrepiece of the eco-friendly Murrays Beach Lakeside Residential Lifestyle Precinct. Drawing together the best practice and enduring aspects of architecture, nature, design and sustainability
Location
Murrays Beach, NSW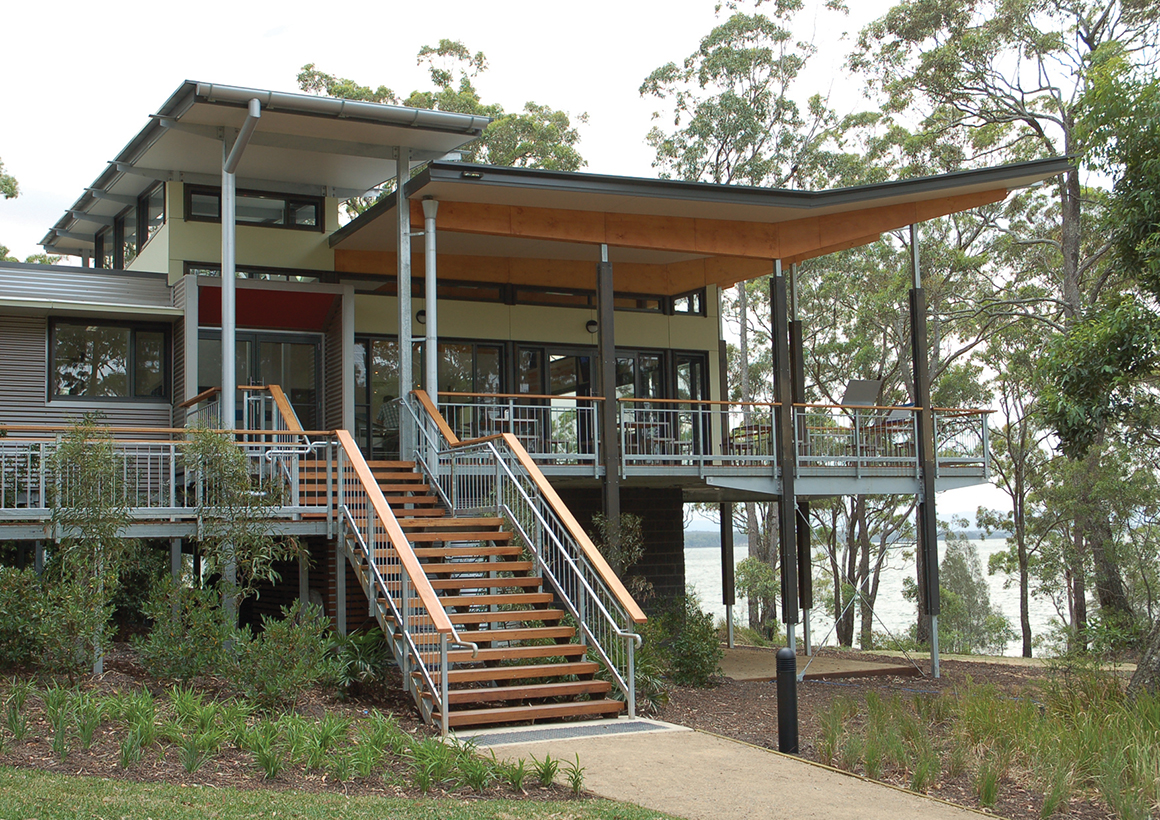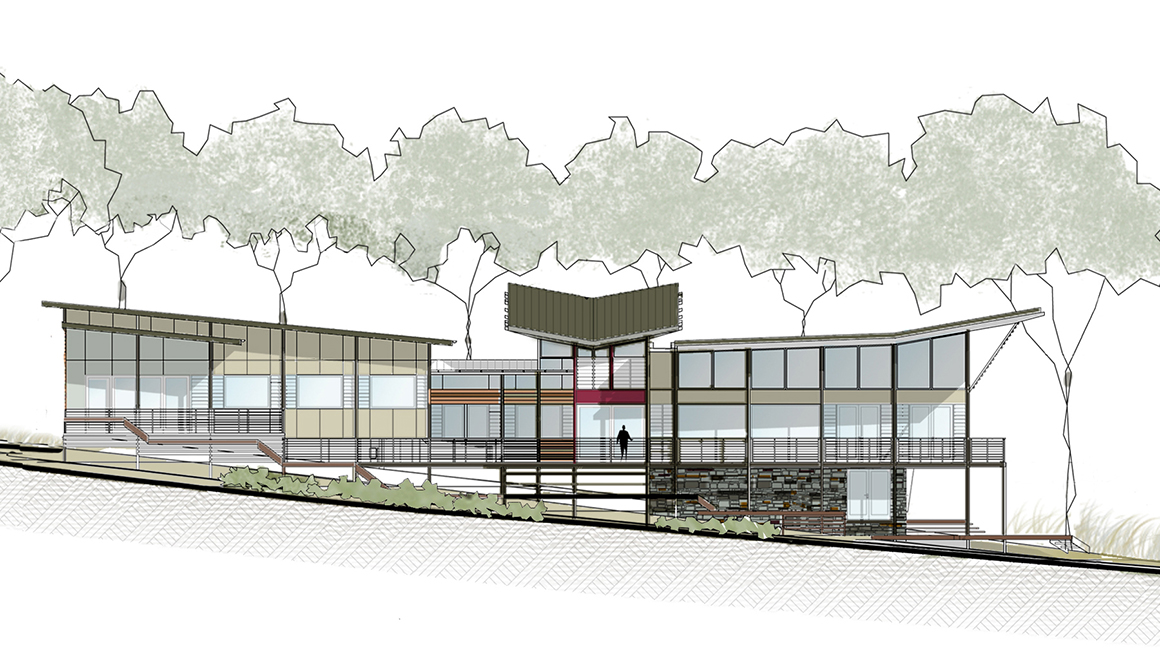 The precinct is an innovative ecologically sustainable project in Lake Macquarie. SHAC's design sits in a protected bushland setting as the leader in larger residential subdivision developments where synergy with nature is the guiding principle.
Murrays Beach is part of the Wallarah Peninsula project: an ecologically sustainable residential subdivision in the City of Lake Macquarie that includes lake foreshores, coastal forests, rainforest and beachside landscapes.
Our team were briefed to create a Sales and Information Centre that would be an icon that captures the spirit of Murrays Beach. Serving the dual function as the first point of contact for prospective residents and the base for the project administration team.
The Murrays Beach development fosters the health of the coastal habitat and lakeside natural environment. SHAC's architecture enhances and reflects this ethos contributing to a community where the lifestyle of the residents and the health of the environment share the benefits of sustainable design and planning.
Wide public balconies and columns soften the structure, opening onto the bushland setting of carefully maintained, mature eucalypts. Further the centre makes extensive use of natural material, textures, hues and native timbers.
This mimicry of surrounding habitat creates harmony between the environment and the centre. Not just an aesthetic response to place, sustainable features such as integrated water, light and air flow technology make the most of the environmental conditions and reduce resource needs.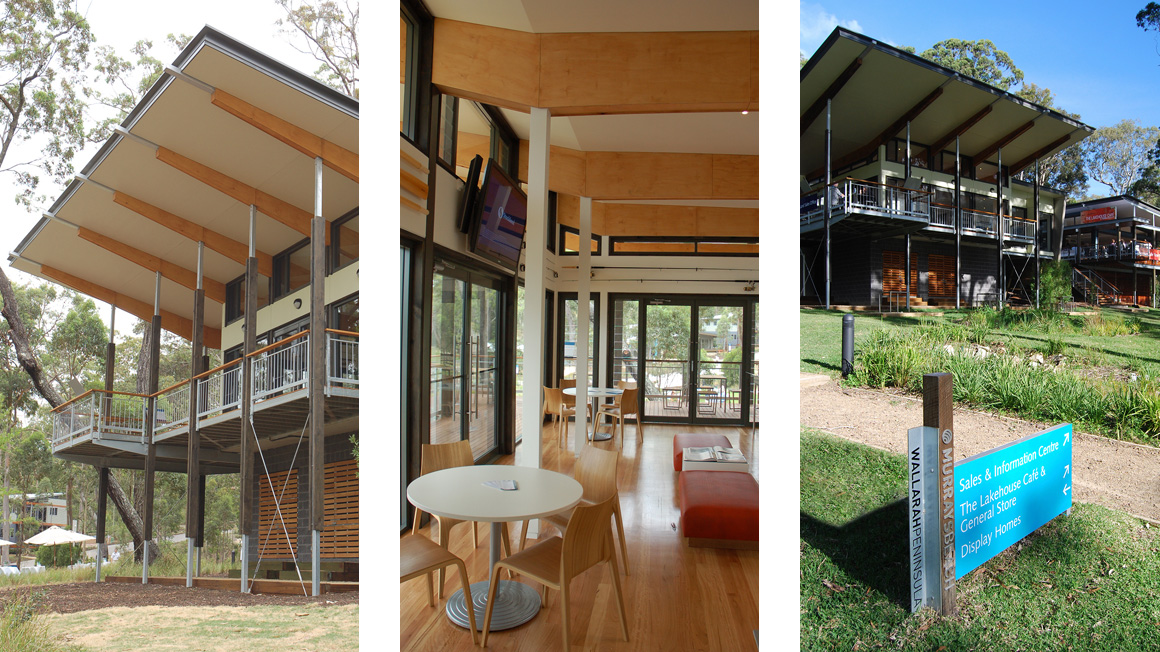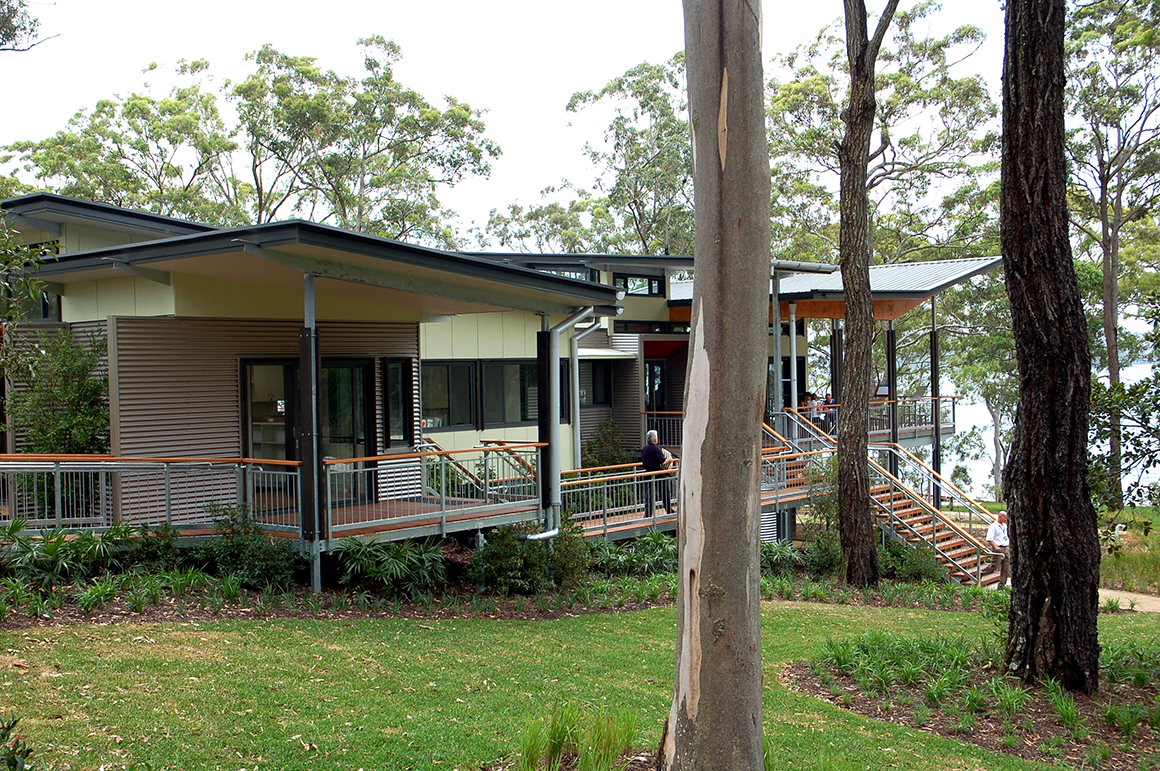 The building includes a display floor, which houses active and static media describing the ecologically progressive nature of the project, and offices for sales staff and the project administration team, along with a meeting room, capacity for file storage, a kitchenette and other ancillary spaces.
The Sales and Information Centre demonstrates the character, architectural form and materiality of the lakeside project it services, speaking to prospective buyers and residents of the quality and character of the place.
The bushland has been retained and the community there is protected by bushfire fuel management procedures and restricted development. This is done with such care that each tree on site has been surveyed, tagged, identified and assessed for habitat value.
SHAC have continued the service the Murrays Beach Lakeside Precinct with an additional lakeside café, jetty and recreation areas.
Processes used in this project