The Lakehouse Cafe, Wallarah
The Lakehouse Cafe development embraces its natural setting providing a relaxing and enjoyable environment for local residents and visitors
Location
Murray's Beach, NSW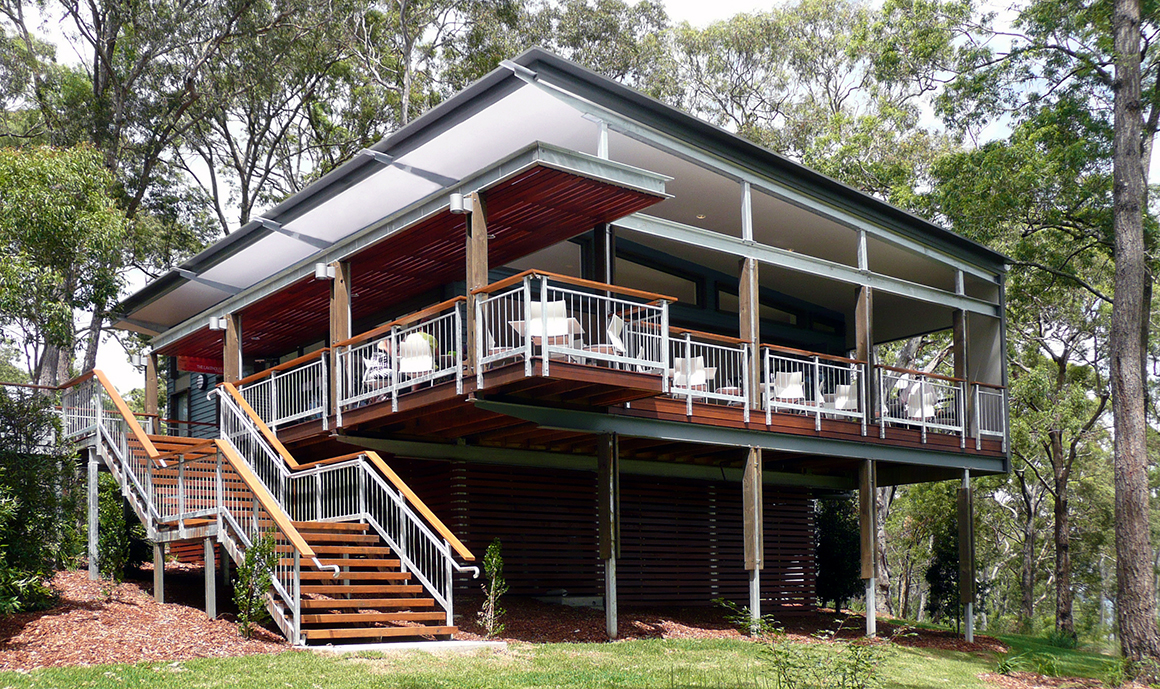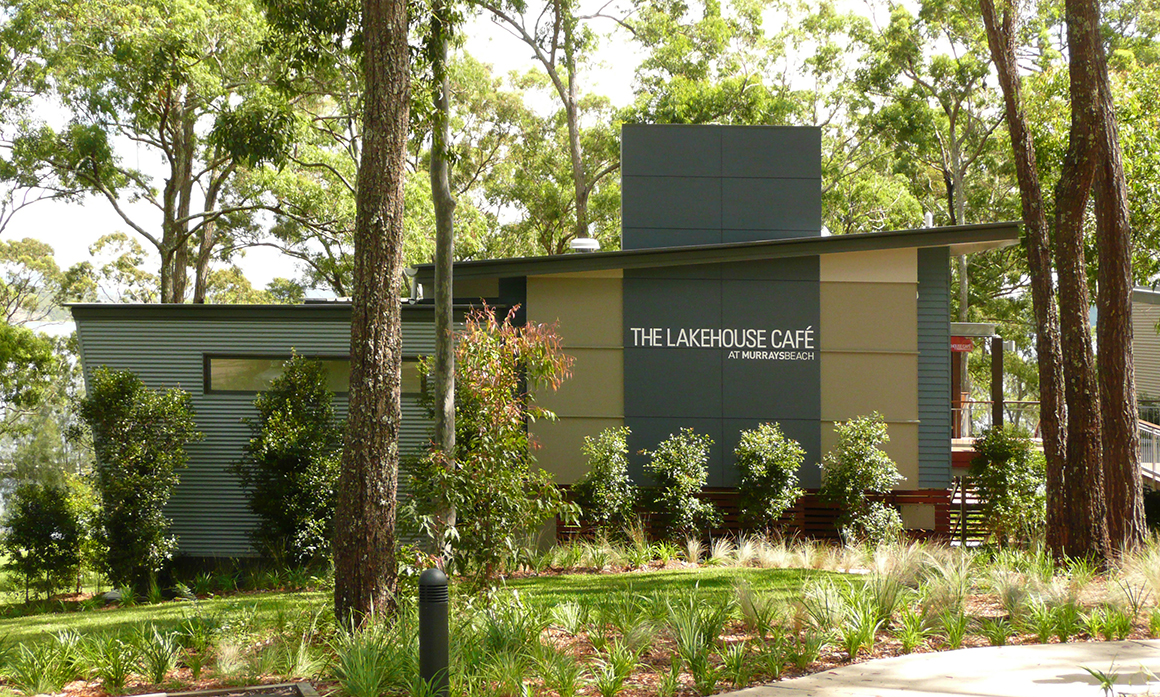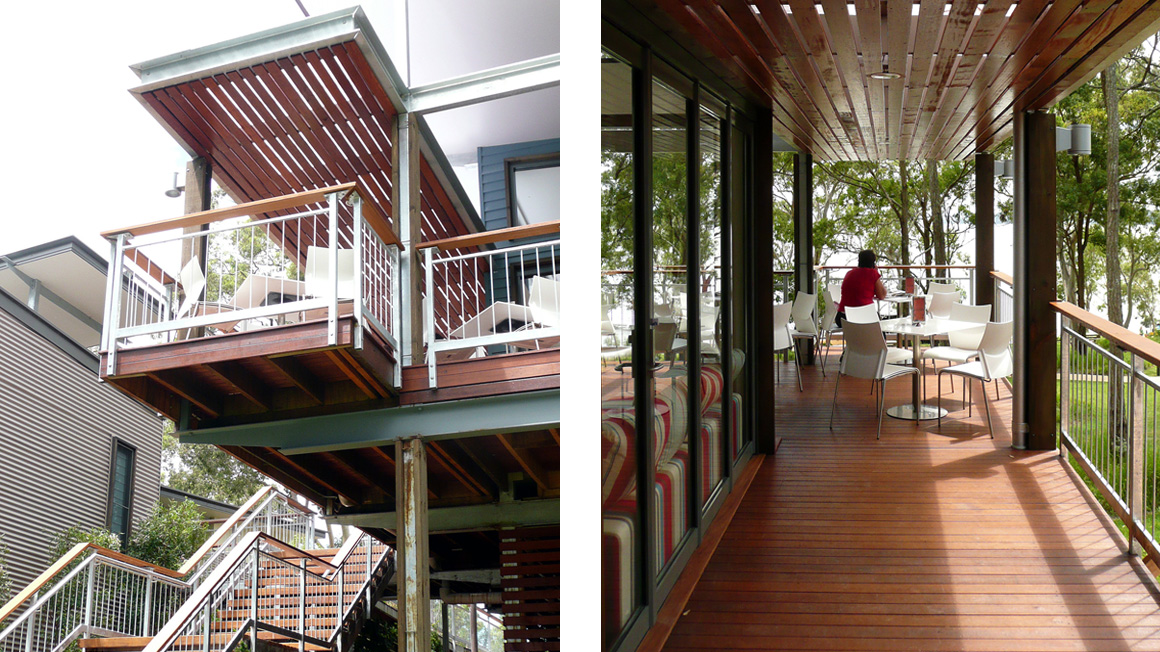 Previously SHAC designed the award winning Wallarah Peninsula Murray's Beach Sales and Information Centre. This development aims to foster and maintain the coastal and lakeside character of the area, whilst providing a community where the lifestyle of the residents and the health of the environment share sustainable outcomes.
The Lakehouse cafe offers visitors and residents the experience of the ambience, views and lifestyle opportunities of Murray's Beach over a delicious meal and a glass of Hunter Valley wine.
Ecologically sustainable design and planning issues were of prime concern in the architectural outcome of this site. Water re-use embodied energy in materials, recyclability and even different end uses were considered in the design process. The cafe was sighted in a natural clearing to avoid damage to any existing trees or natural ecosystems.
The Lakehouse cafe is a unique building which is well integrated with its site and surrounding landscape and makes a positive contribution to the public realm including the Lake Macquarie foreshore.