Club Old Bar, Main Bar Refurbishment
A powerful design concept of connectivity and location was the derivative for the design process, decision making and contributed to the overall innovation of the project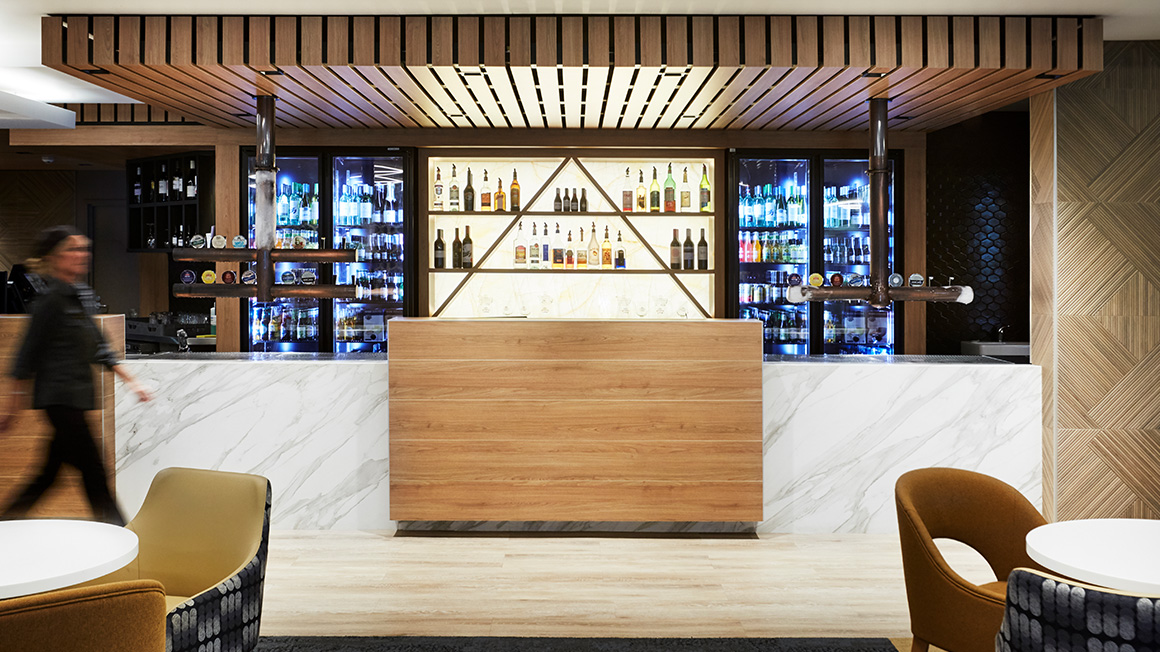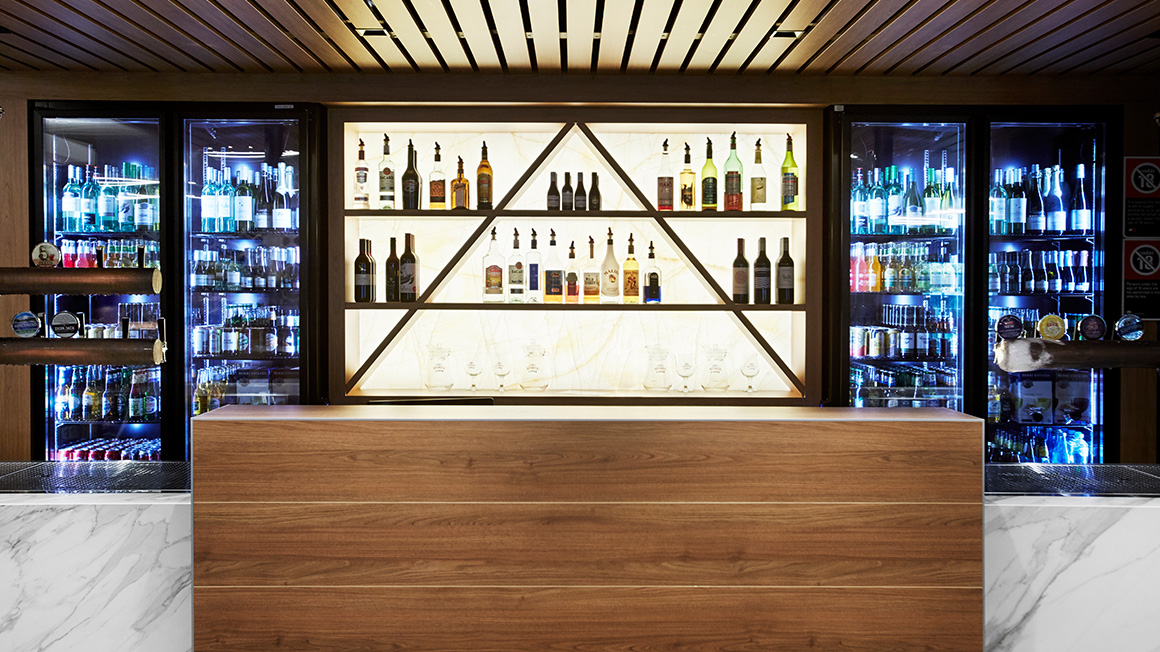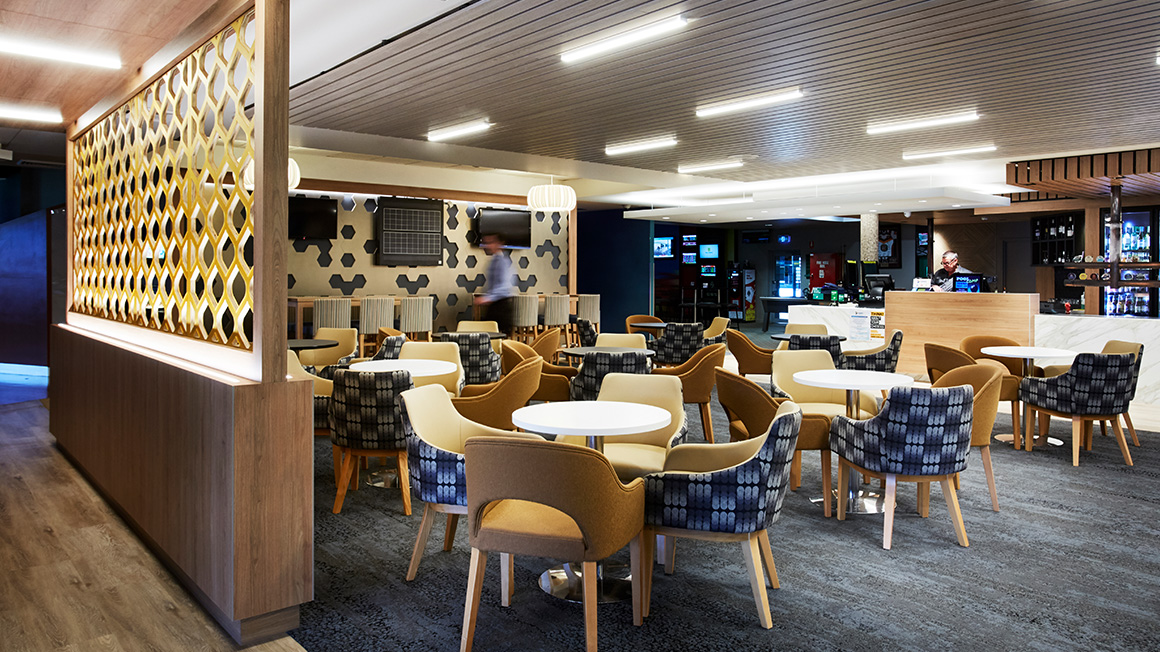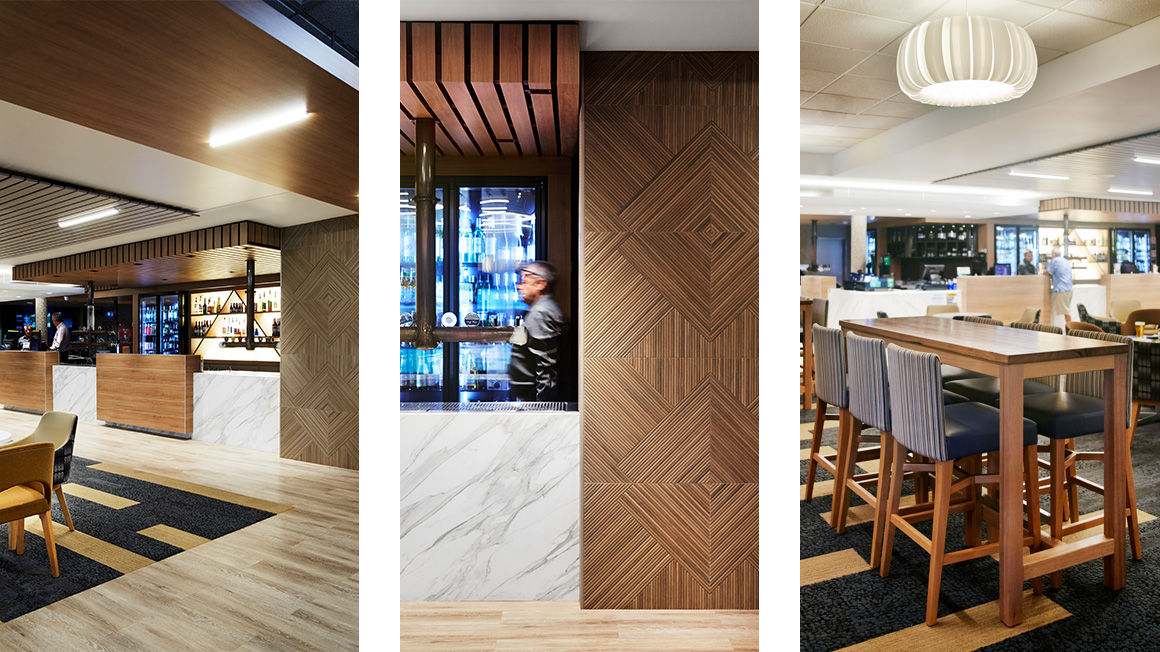 Club Old bar located in the Manning Valley NSW, is a Club that is continuously evolving and expanding having undergone various transformations over the last 50+ years to accommodate expanding functions and diverse clientele. In 2017 the Club embarked on its latest evolution, the refurbishing of the Foyer, West lounge and Main bar.


The principal design objective and brief for the refurbishment was to retain the existing functional layout, however improve connectivity between the foyer, lounge and main bar. The aim is to enhance the overall patron experience by producing an innovative fitout including better accessibility and high level of service to patrons. Considerations and design opportunities included accommodating the older clientele while maintaining connections with the Club's origins. For instance utilising textures and finishes that allude to the coastal setting, while creating a contemporary club attractive to the new and younger cohort of patrons. Site constraints and challenges included existing ceiling and load bearing wall structures, existing and re-use of mechanical services and the removal of asbestos. The relationship with the client and the builder provided a level of trust that conclusively delivered a good collaborative result. One that was on time and budget. 


On a macro level connectivity between foyer, lounge and bar is realised through meticulous space planning and consideration to volume. Purposely, the bar is orientated to engage patrons as they enter the premises. Reducing the volume of the spaces through bulkheads and feature lighting creates intimacy and interaction. Connectivity and its relationship to location evolves into the micro level through the introduction of circulation corridors defined by: floor finishes; detailed screening; and furniture selection. Warm woodgrain finishes, soft textures and smooth stone are purposefully selected, layered and detailed with consideration to composition, scale and proportion. Material practicality, sustainability, maintenance and longevity, along with their relativity to location were fundamental to the conceptual transformation and assuring the success of the project.