Hunter Valley Residence
An Australian bush residence embracing its ridge top setting, overlooking the pastoral lands of Millfield
Client
Millfield Residence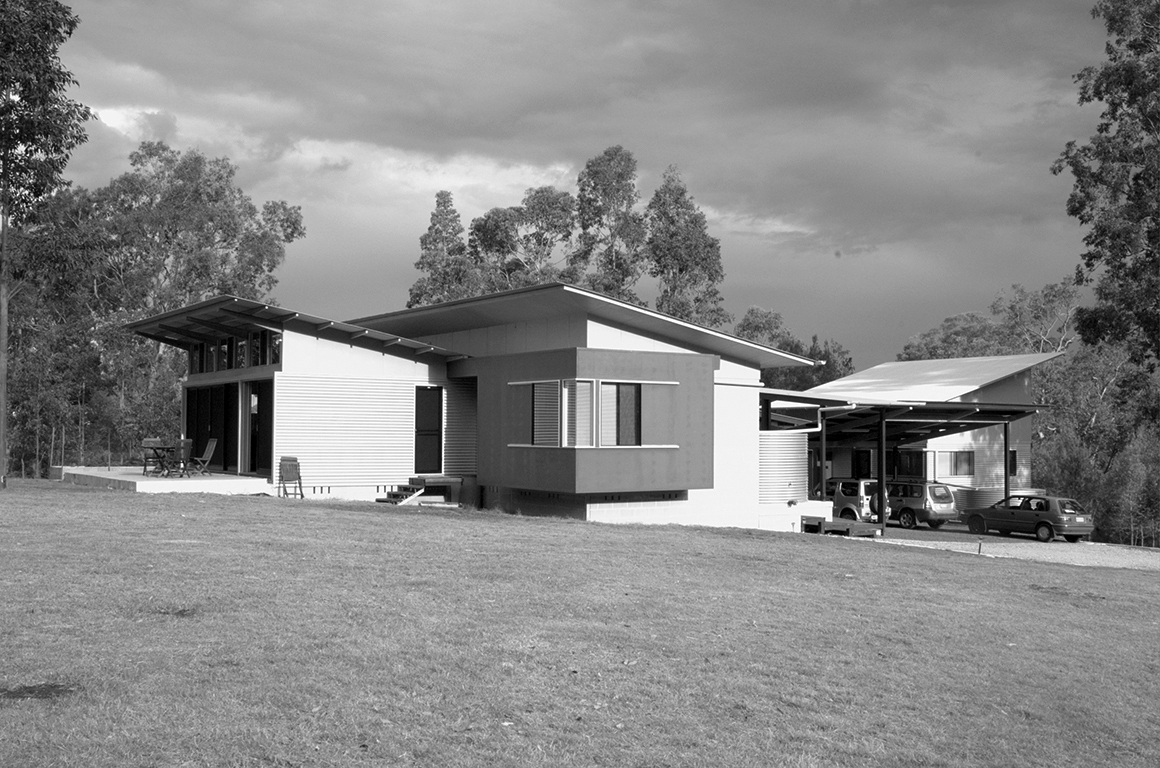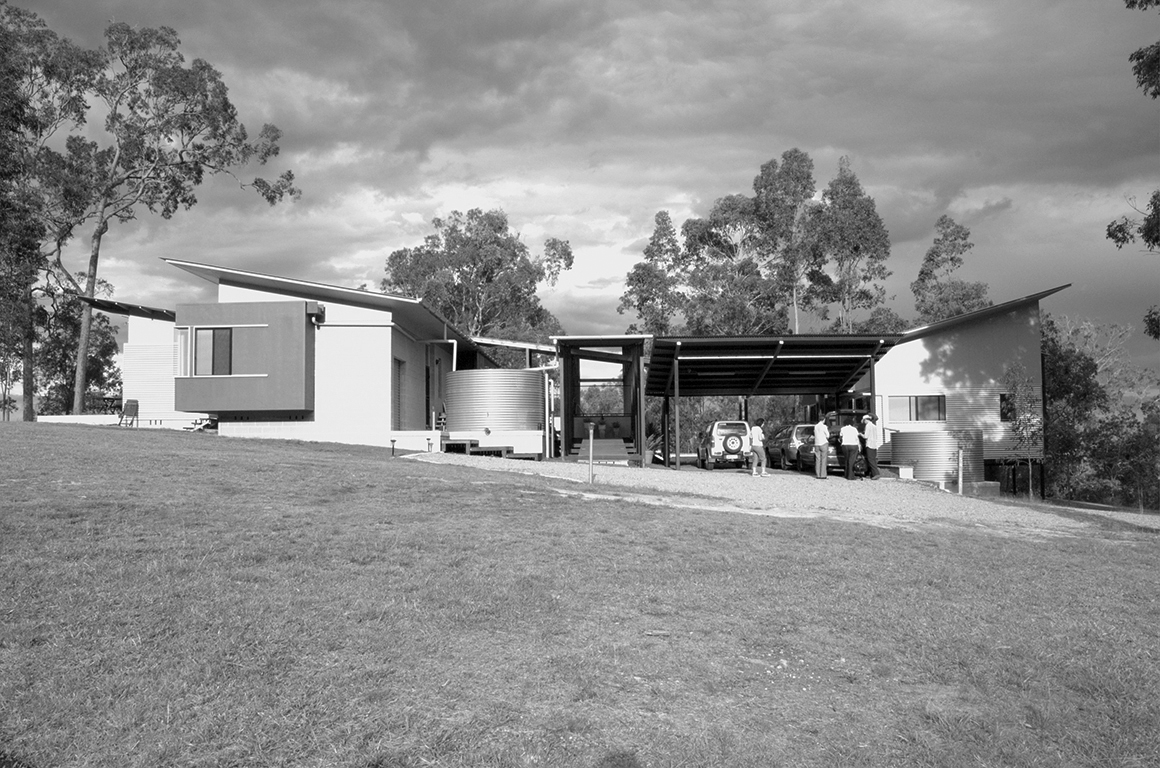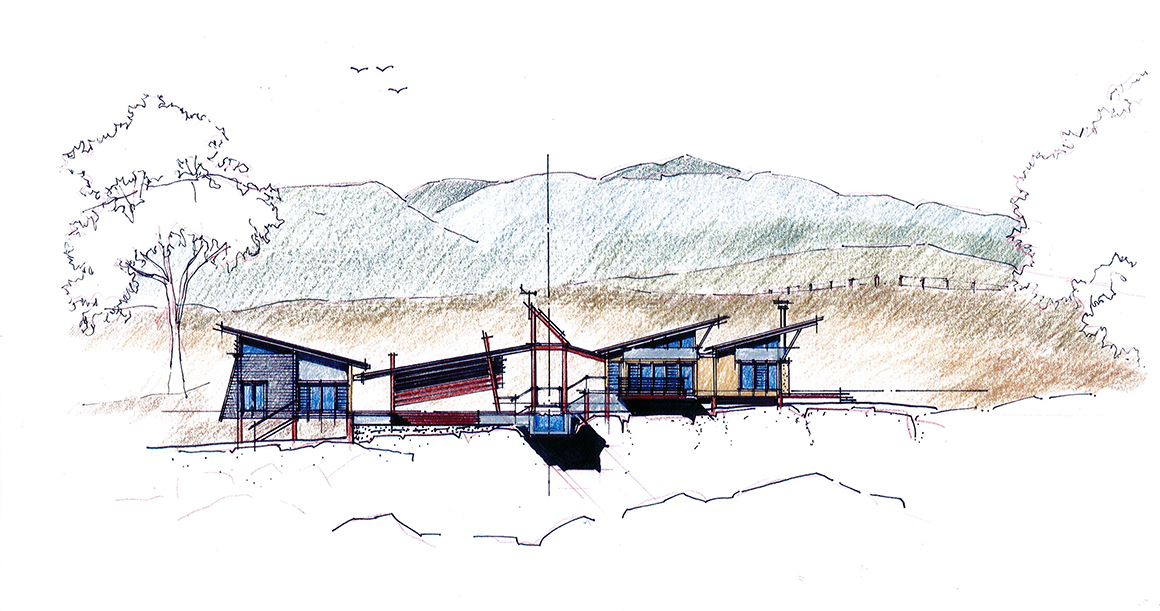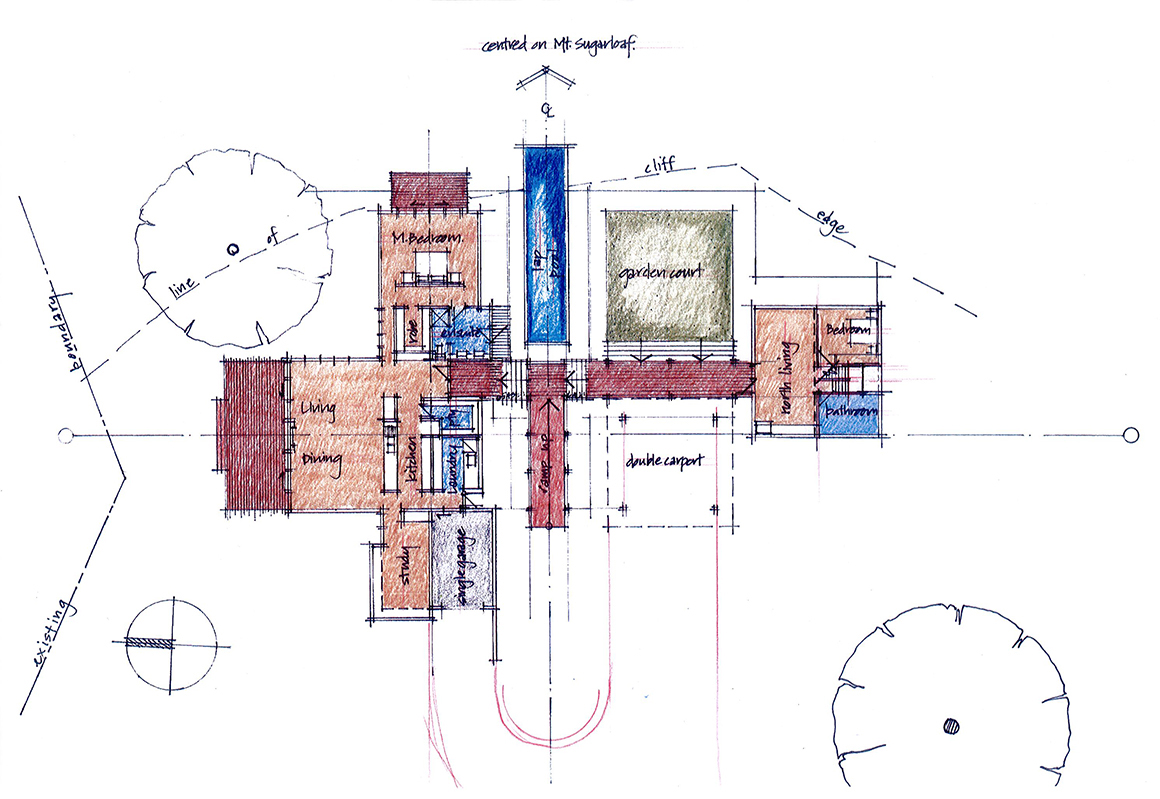 The Warner Smith Residence is sited on a ridge overlooking pastoral land at Millfield in the Hunter Valley. The house is positioned to take advantage of winter sun, cooling summer breezes and distant valley views.
Conceptually the house is a cluster of small rural buildings. SHAC separated the programme of the house into two pavilions. The main pavilion has an open plan living/dining and kitchen. The focal point of the kitchen is a cantilevered concrete island bench. This pavilion also includes a study, the master bedroom and ensuite.
The guest pavilion features an additional bathroom, bedroom, sitting area and a small kitchenette, along with a loft to accommodate additional sleeping spaces.
The form of the building is expressed as a series of skillion roofs. The pavilions are separated by a covered walkway. A semi enclosed lap pool completes the composition. The cantilever glass end of the lap pool is on axis with the distant mountains.
The house is fully screened to provide protection from bushfires and insects.
Material selections for the house include exposed blockwork, corrugated metal cladding and fibre cement sheeting externally. Exposed blockwork has also been used internally with exposed timber roof beams and blue gum timber flooring.