Hill House
Life at Hill House; sunlight, views of the ocean, privacy from a busy street and quick trips down the hill to bustling cafes or a dip in the ocean.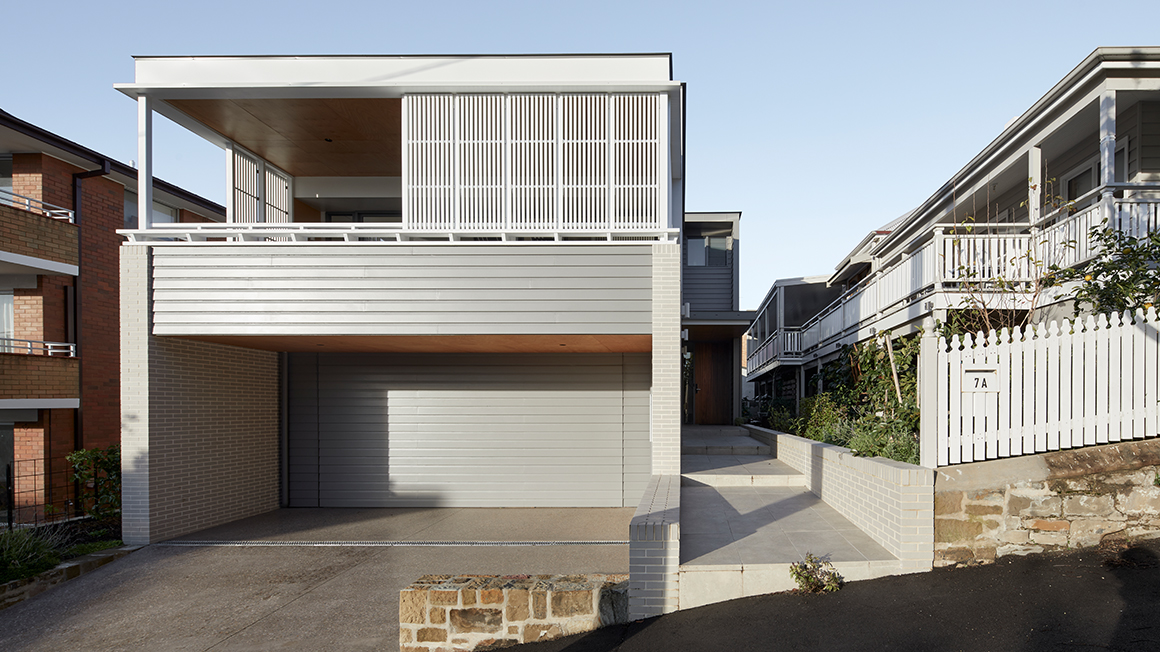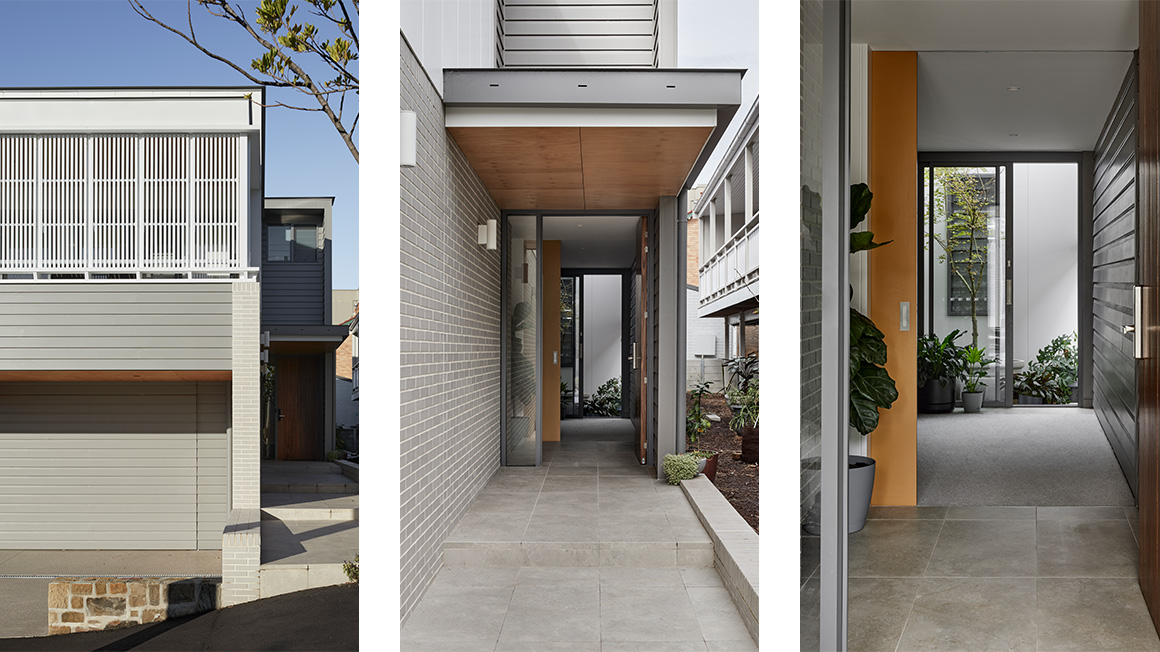 Life at Hill House is about sunlight and views to the sea, privacy from a bustling street and pick-ups across the road, and quick trips down the hill to dip in the ocean. Into this context this project evolved as a conversation of making a home nestled between the original home and stone wall that bounded the early allotment.
The home was conceived as a collection of stepped levels to achieve three things – maximise sun from the narrow northern street frontage, capture the outlook to the ocean, and zone the home into different uses. Long visual connections and half levels imbue an ease of movement in daily life, and a sense of spaciousness that belies the overall size and footprint of the home.
The Hill House was designed with all times of the day and all seasons in mind. Large windows to the east in the master suite allow the first experience of the day to gaze upon the ocean. During the colder months you can head to the upper lounge for warmth or nestle into the inbuilt window nook on a rainy day, and during summer you can escape to the lower courtyard for shade and ocean breeze.
The project was a privilege to work on, a true collaboration between owners, architect and builder to achieve a wonderful home.