River Residence
A rural retreat close to the Barrington Tops National Park, this family gathering place celebrates the views down to the river, across the paddocks & up to the mountains.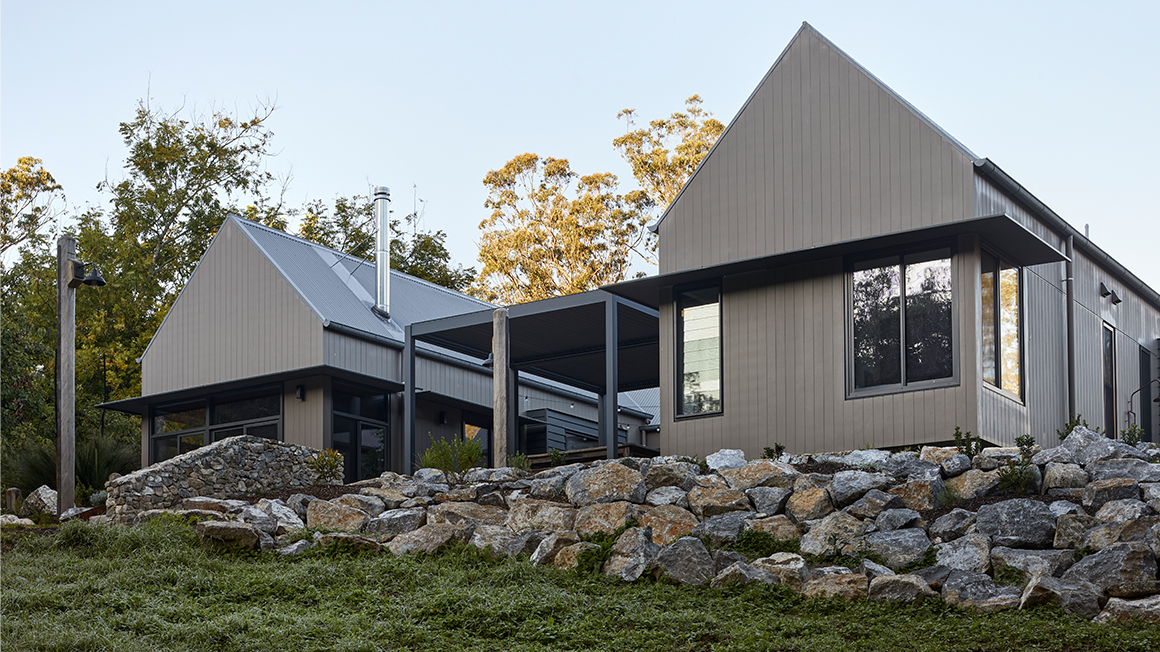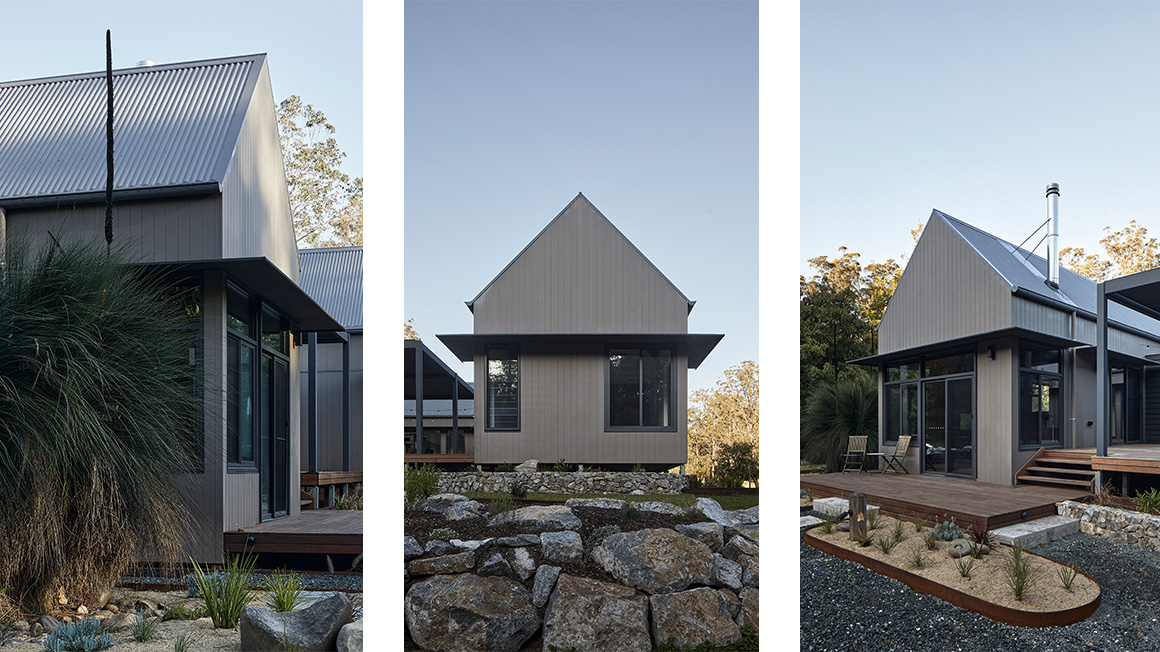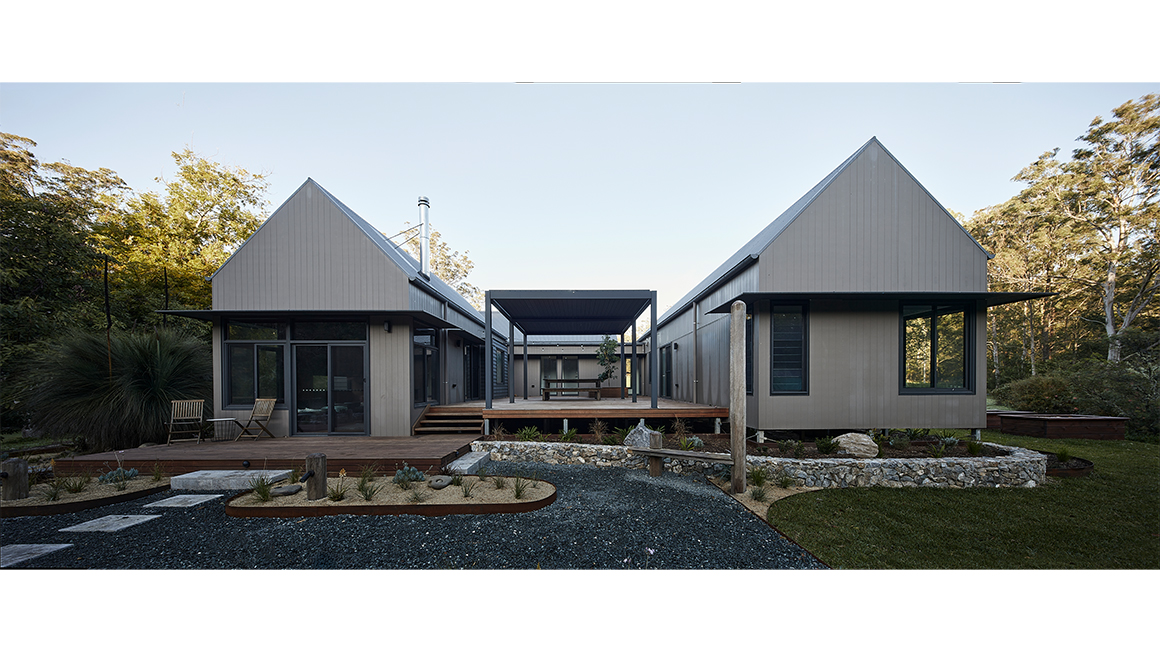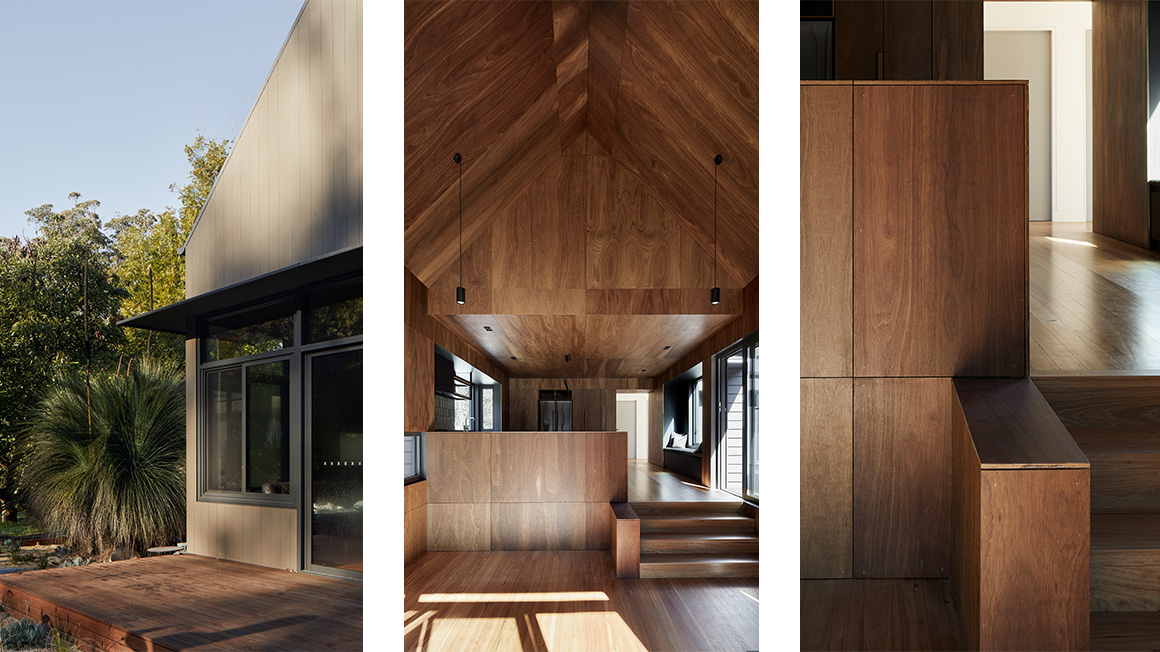 The new dwelling is located in the bend of the river, known as the meander, and is placed atop a small hill crest overlooking the river, the open paddocks and to the canopy and mountains beyond.
Reflective of Australian farmhouse vernacular, with timeless, traditional gable roof profiles and long, linear building forms, the dwelling seeks to strike a balance between this farmhouse typology and the low maintenance, open plan ideals of a contemporary family home. There are three pavilions, each having a guiding purpose; a Living Pavilion, Farmhouse Pavilion and Sleeping Pavilion, arranged around a protected and elevated courtyard space facing out to the river beyond, and anchored down with a central, heavy outdoor fireplace.
The design follows a modulated grid, with slender built forms and simple detailing to allow for prefabrication. The construction process was a kit-of-parts solution, built offsite and clipped together onsite in a few days, which suited the rural location and reduced impacts of ongoing wet weather.
The forms maximise natural daylighting and opportunities for cross ventilation, which in turn helps to limit the use of energy where possible. Low maintenance, robust and durable materials are used to withstand the rural & riverside environment. Sustainability and the environment are important considerations by the client and within our design & practices. There are no trees to be removed for this project, and the natural setting is celebrated in the framing of views and considered sight lines.