Houston Houses
Two separate residential farmhouses on adjacent lots in a rural setting.
Client
Houston Pastoral Company Pty Ltd
Location
East Maitland, NSW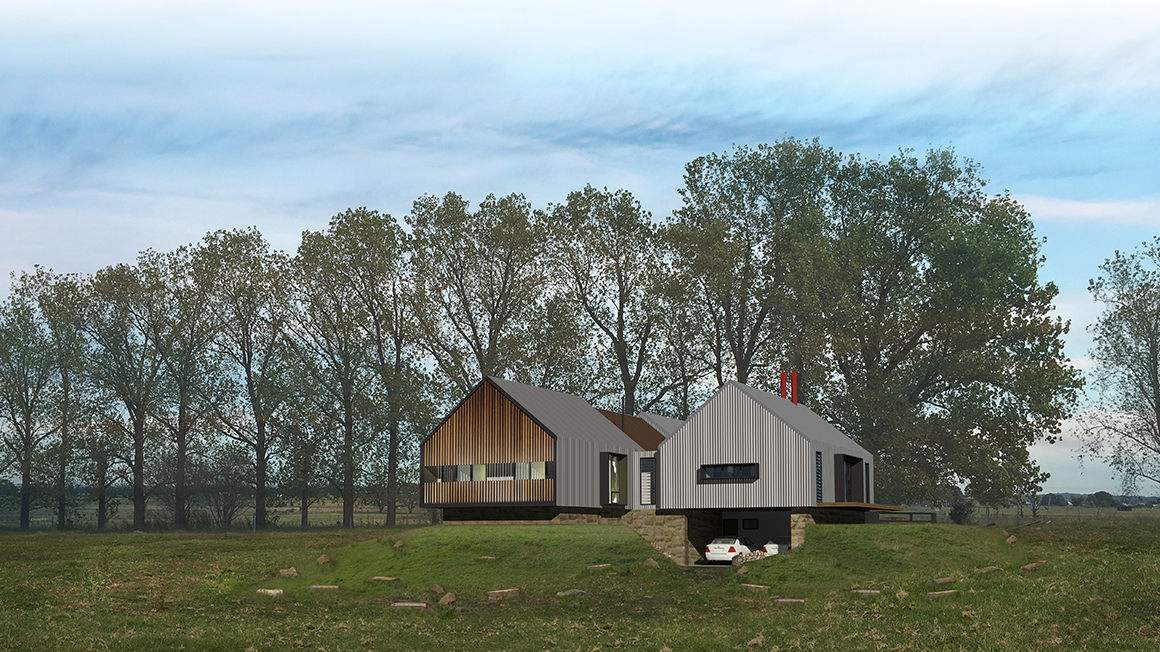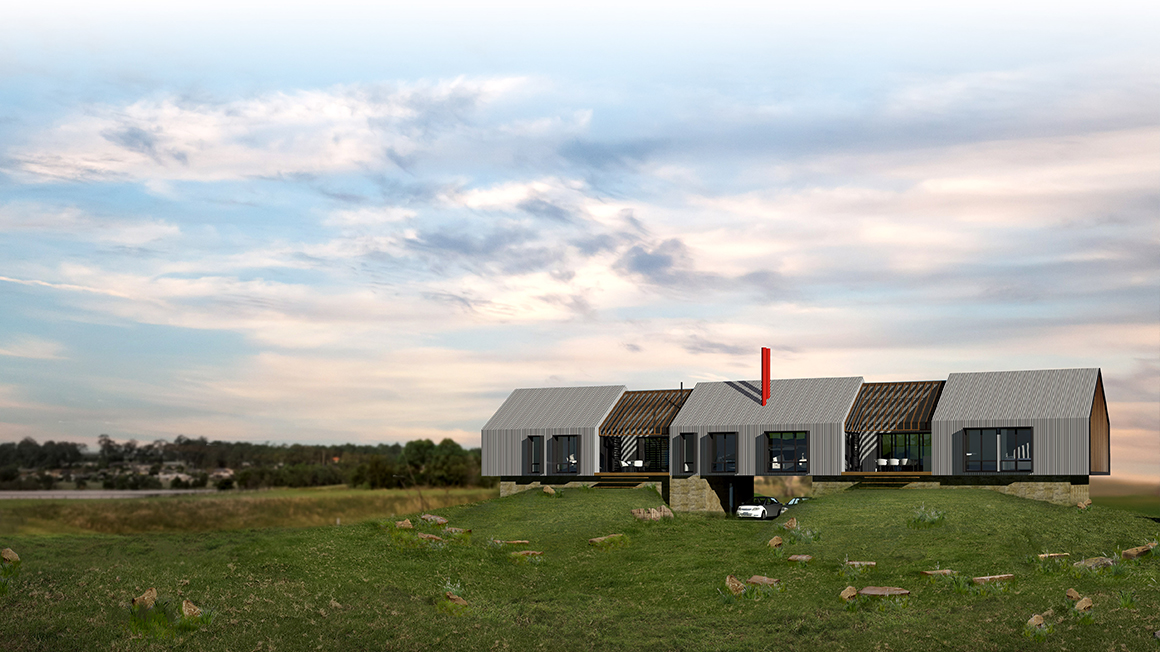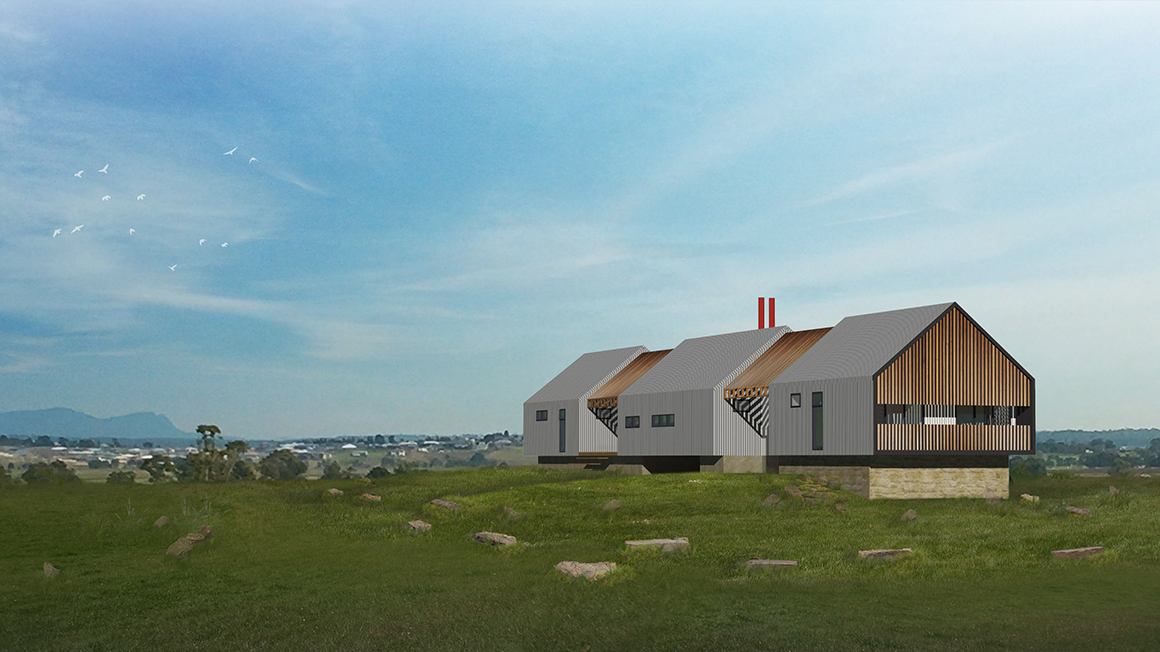 The houses are a "design of their place", using strong, simple rural vernacular residential architecture reflecting the history, culture and context of their setting, each with a unique aspect to the creek meandering through the property. The design makes maximum use of views to the creek, farms and hills beyond, capturing afternoon westerly breezes and northerly sun while also creating privacy to neighbours. Open plan principles link spacious interiors to wide open spaces outside. Important design considerations unique to the rural setting included finding solutions for road access and meeting flood plain building requirements.
The final SHAC design was a modern interpretation of the traditional Australian farmhouse with modular pavilions linked by light filled atriums and featuring uninterrupted 360 degree views of the tranquil surrounding landscape.