MA House
In Japanese, the word 'Ma' describes the space or interval between, and within this concept, the narrow house found its focus
Client
M Travis & A Foong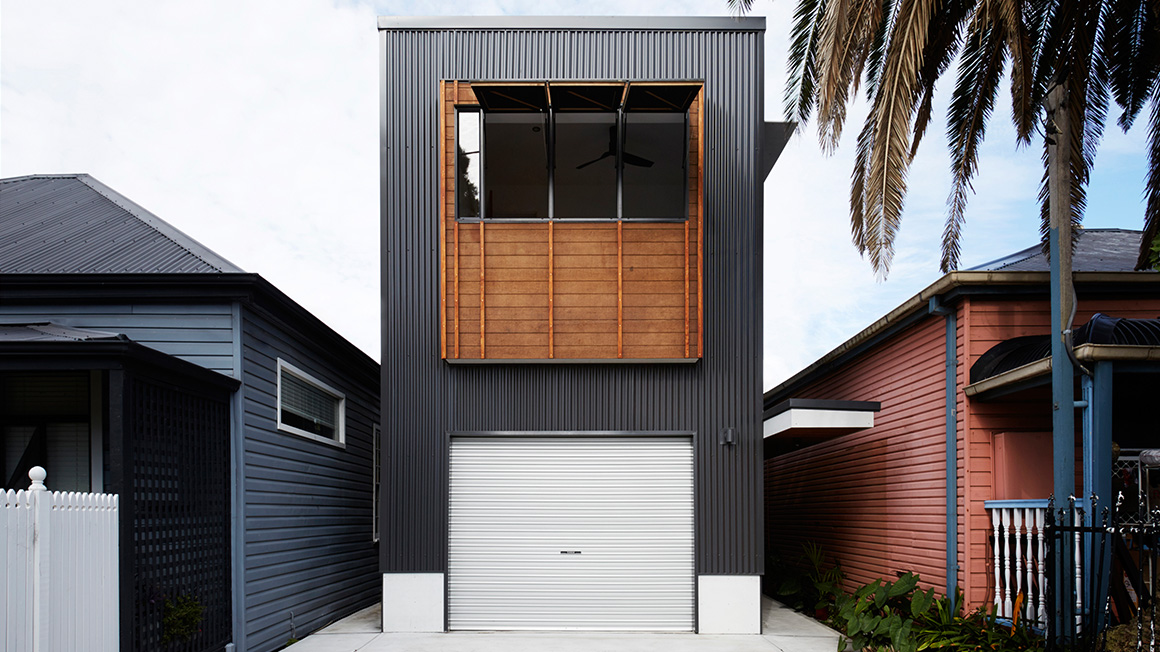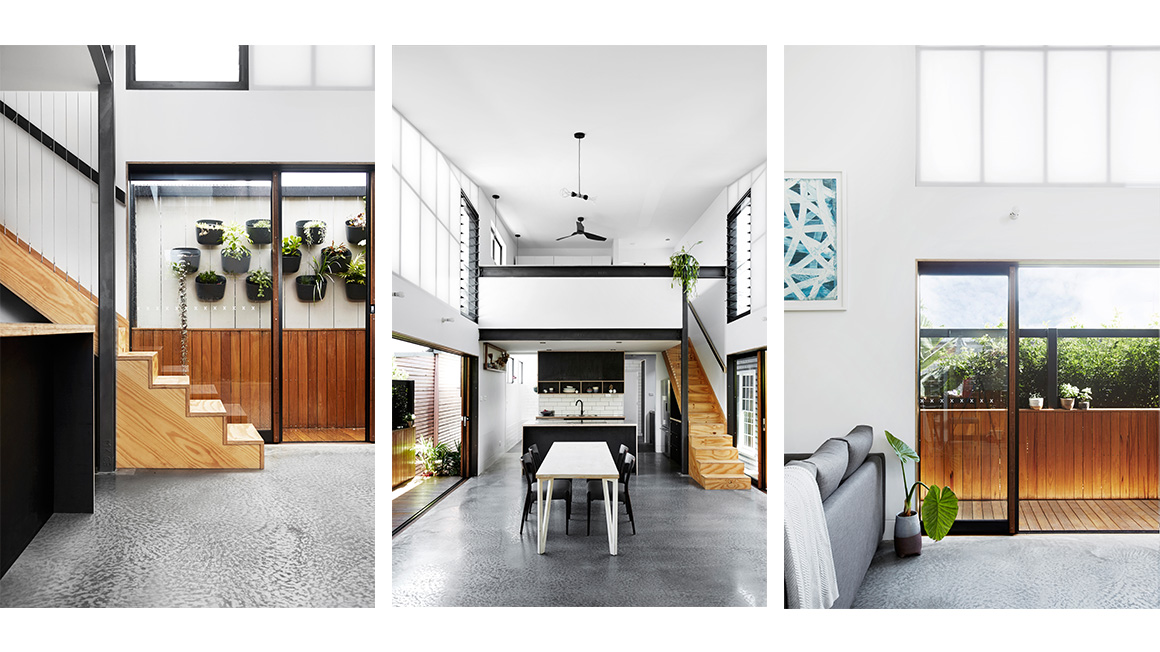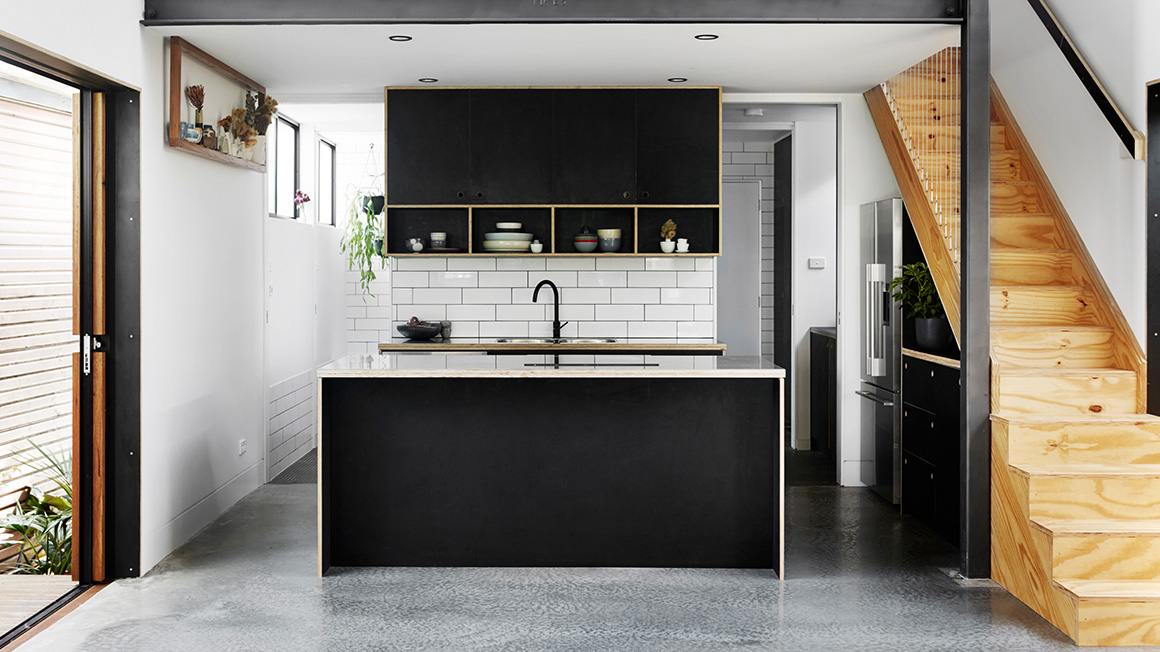 MA house is small house on a compact block, on a narrow street. It doesn't have a front door, a car garage, or a bathroom for every bedroom. It's small. It doesn't fit elephants. It's filled with light. It's functional. It's flexible. It's openable. It's closeable. It's simple.
At just over 4m wide, the house appears perhaps a glorified shed, straddling the edge of Carrington's homes and industry. Within, a double height central space peels back large sliding doors to embrace the full width of the site. Polycarbonate walls above let light in, but maintain privacy. Underfoot, a concrete floor hides water tanks, and provides a stable thermal mass.
It's about efficiency in plan, using height and light to create a sense of space. It's about a space to share meals and gather together, and sometimes, opening up the shutters to watch the giant ships pass by.