OAS Technology Office
Reflecting the unique setting and relaxed feel of the coastal environment SHAC developed an open and efficient office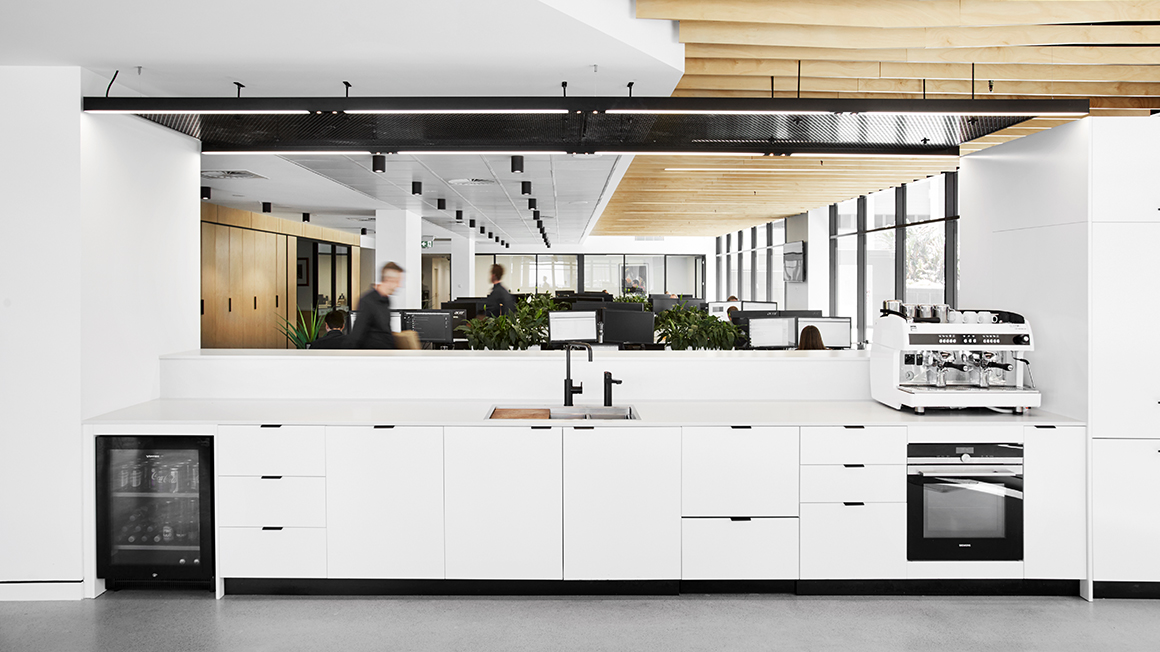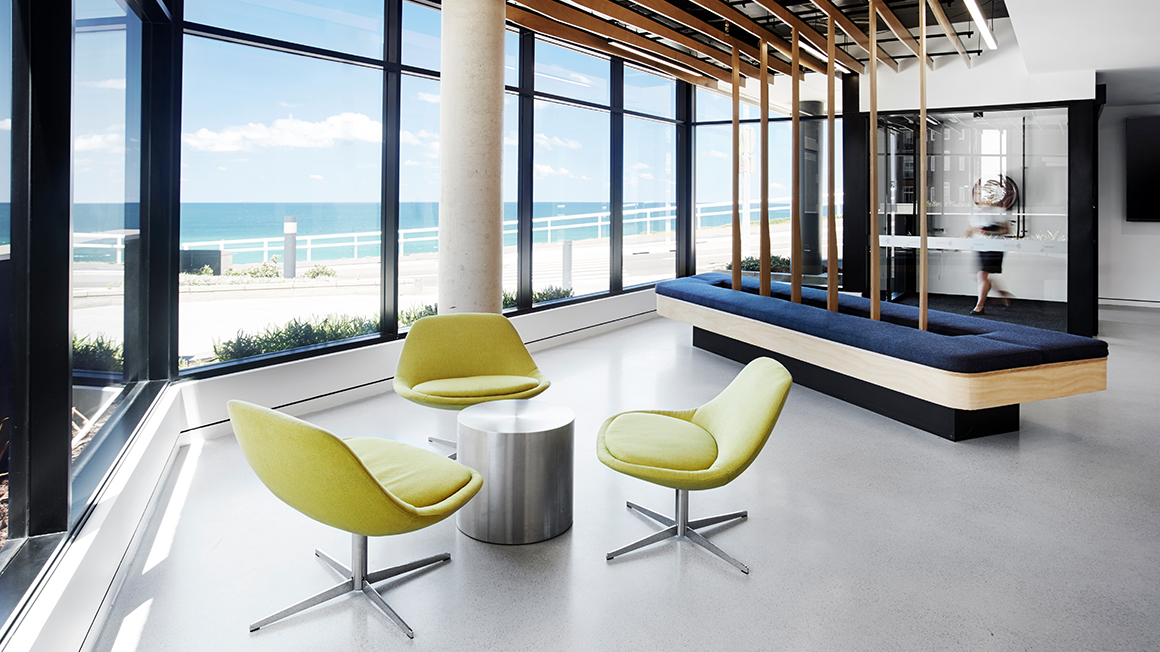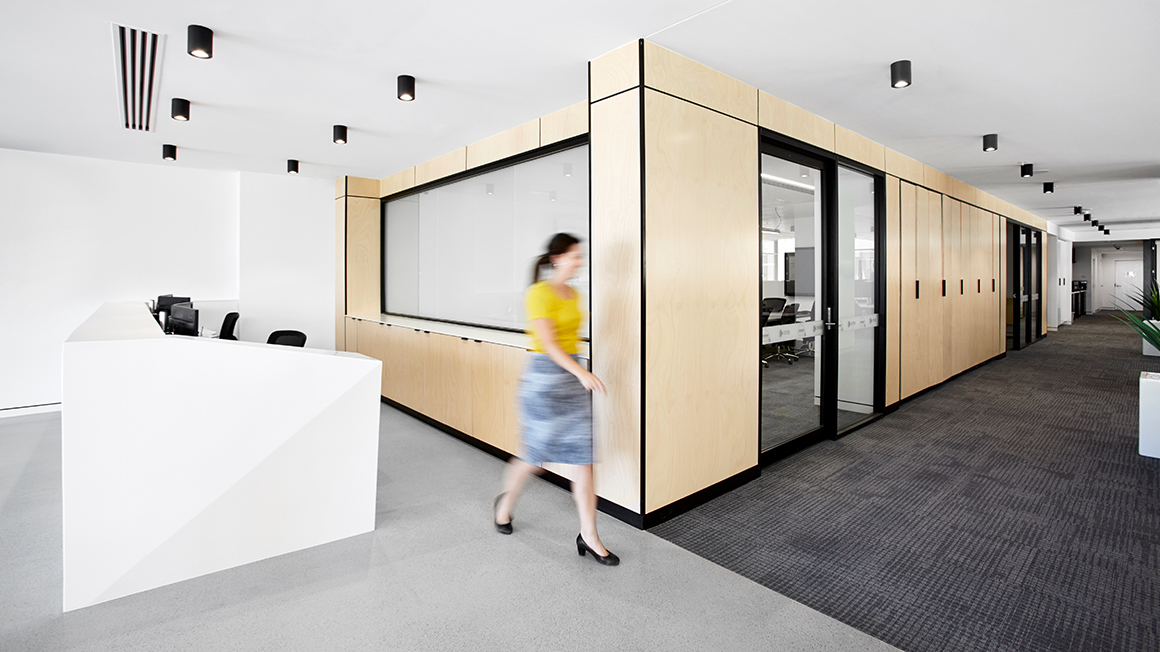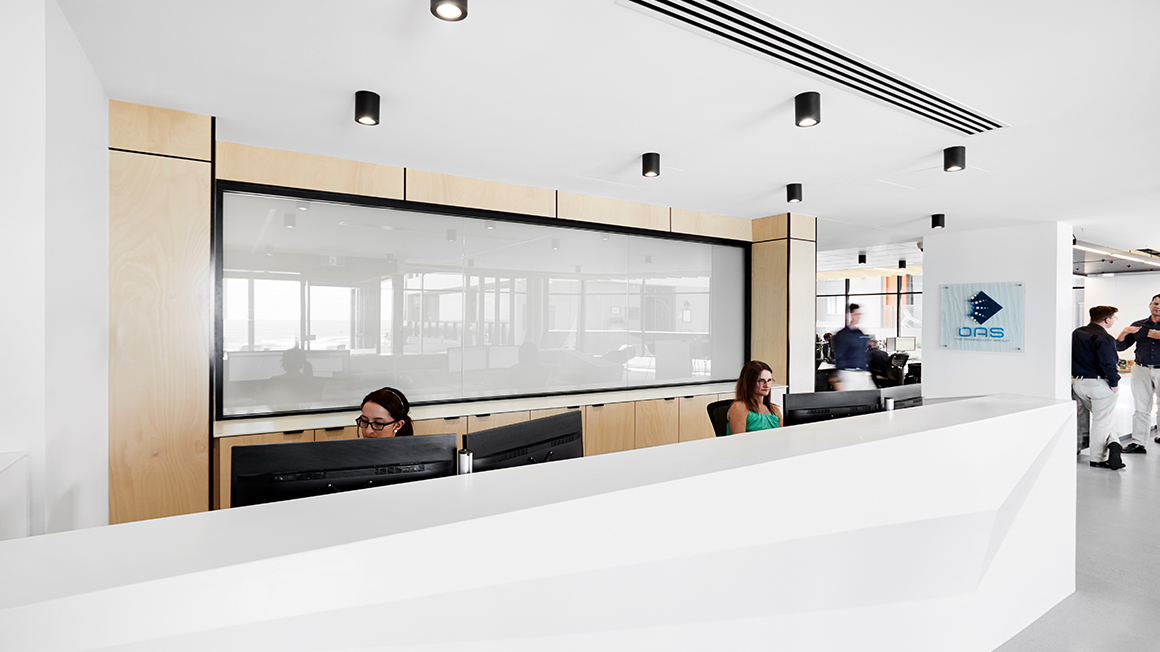 SHAC were asked by one of Newcastle's leading IT Firm / Commercial NBN Internet Provider to design a state of the art $1M office fitout for their Support, Tech and Administration team's new home at a prime location overlooking the Pacific Ocean on Newcastle's foreshore.


SHAC's Interior Design team delivered a stunning, light, airy and large seamlessly integrated space comprising open plan tech desk / call centre area, informal meeting spots and breakout spaces, staff amenities, reception and foyer. Extensive use of glass and indoor plants blurs the distinction between indoors and outdoors. There are no walls in the main office zone, yet there is still plenty of visual and acoustic privacy, and the overall feeling of expansiveness and light is enhanced by the timber slatted open ceiling space. The minimalist design, with clean symmetrical lines repeated in the windows, ceiling and desk layout speaks to the company's IT / tech purpose and announces the clean efficiency of its operations, while natural features such as the plants, ocean views and friendly foyer furnishings invite visitors into modern, comfortable and welcoming spaces.


At the heart of everything, is efficiency, pragmatism and workability, and yet the reception area with incredible views from the beach out to the horizon beyond feels more like a 5 star hotel foyer than an IT office.