Port Macquarie Airport Masterplan
A fresh new terminal providing a true gateway airport for the Port Macquarie-Hastings Council region.
Client
Port Macquarie-Hastings Council
Location
Port Macquarie, NSW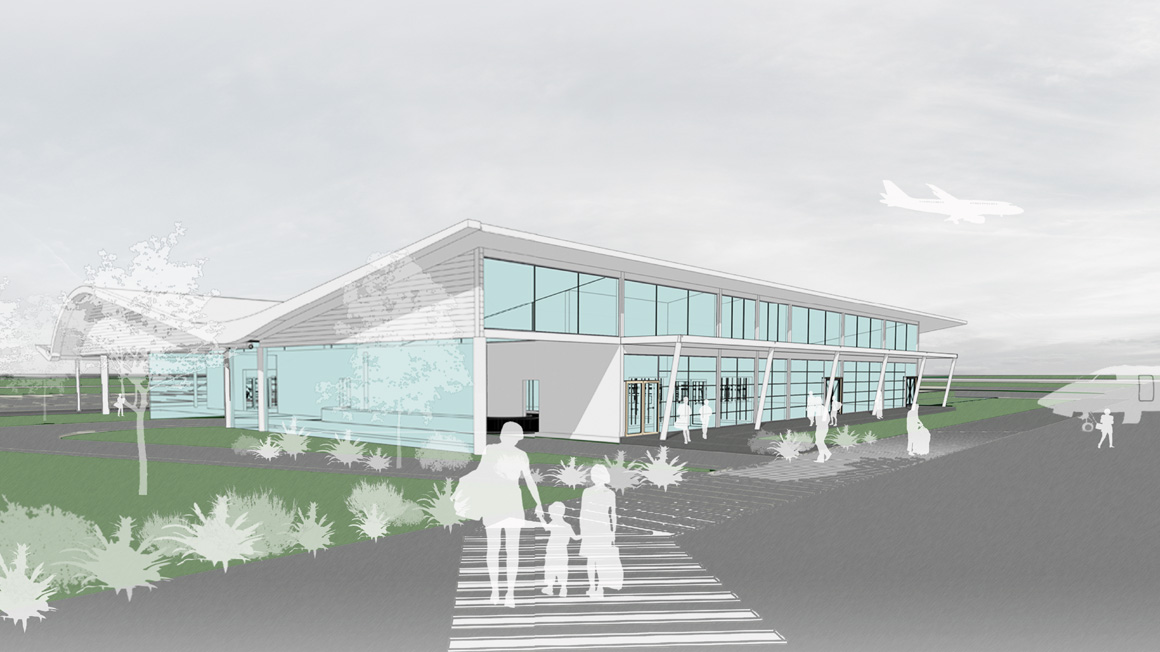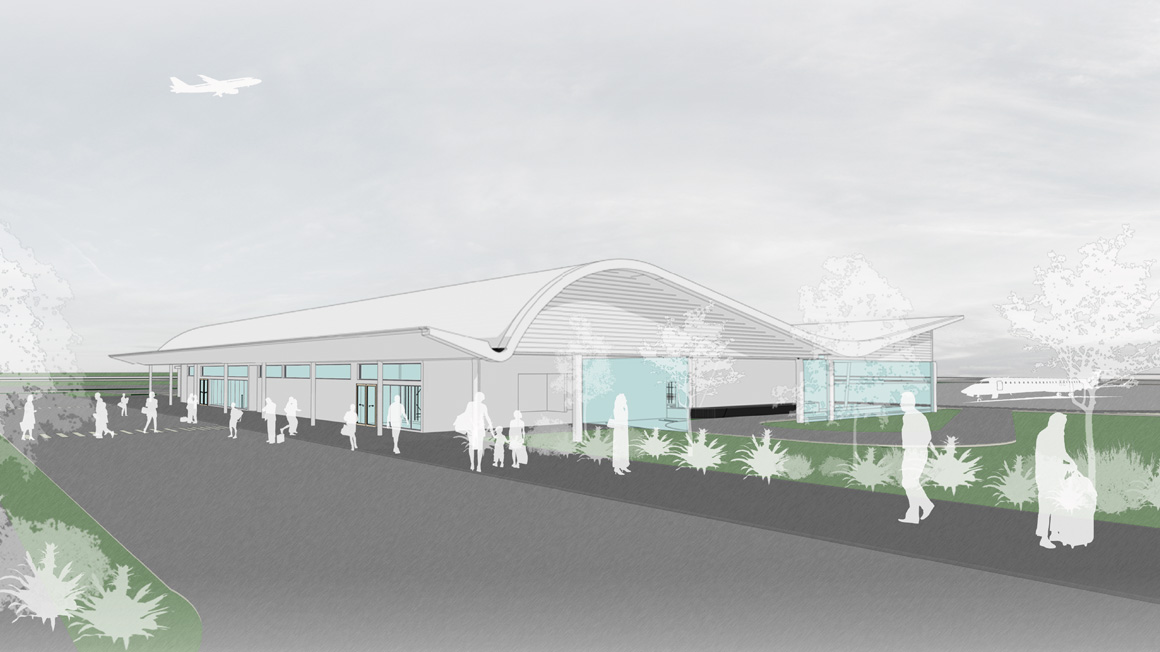 SHAC developed a fresh terminal approach to meet the functional and business imperatives of Port Macquarie Airport, to capitalise on the growing tourism market by providing a true gateway airport for the region, as well as future-proofing for expansion.
The project required planning for part demolition of the existing terminal while allowing the airport to remain fully operational. The scheme provides an efficient new standalone terminal building which would maximise ROI through expansion to cater for an increase in passenger numbers and allow landing capability for 180 seat B737/A320 Aircraft.
The masterplan covered expansion of the Departures Lounge to meet IATA comfort levels with an efficient, centralised passenger screening point; upgrading public amenities to exceed BCA standards; a new airside corporate lounge; creation of a dedicated "Arrival Experience" with existing baggage conveyors whilst addressing operational issues such as belt presentation length, queuing areas, access to trolleys and access to car rental desks, and an expanded arrivals hall. Additional function considerations were given to areas such as kiosk and food/concession areas, relocation and improvement of car rental facilities, airline check-in desk arrangements, acoustic requirements, wayfinding and airport friendly landscaping.