St Patrick's Primary School - Stage Three & Four
An exemplary masterplanning and architectural solution to meet the needs of a growing school community.
Client
Catholic Schools Office Maitland-Newcastle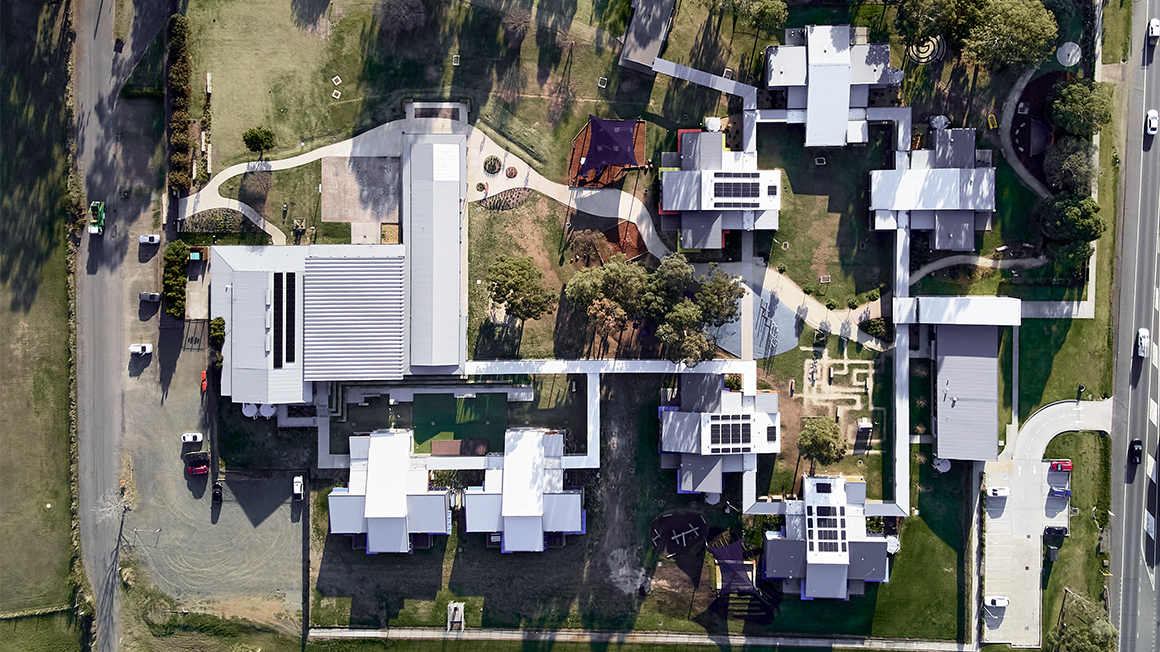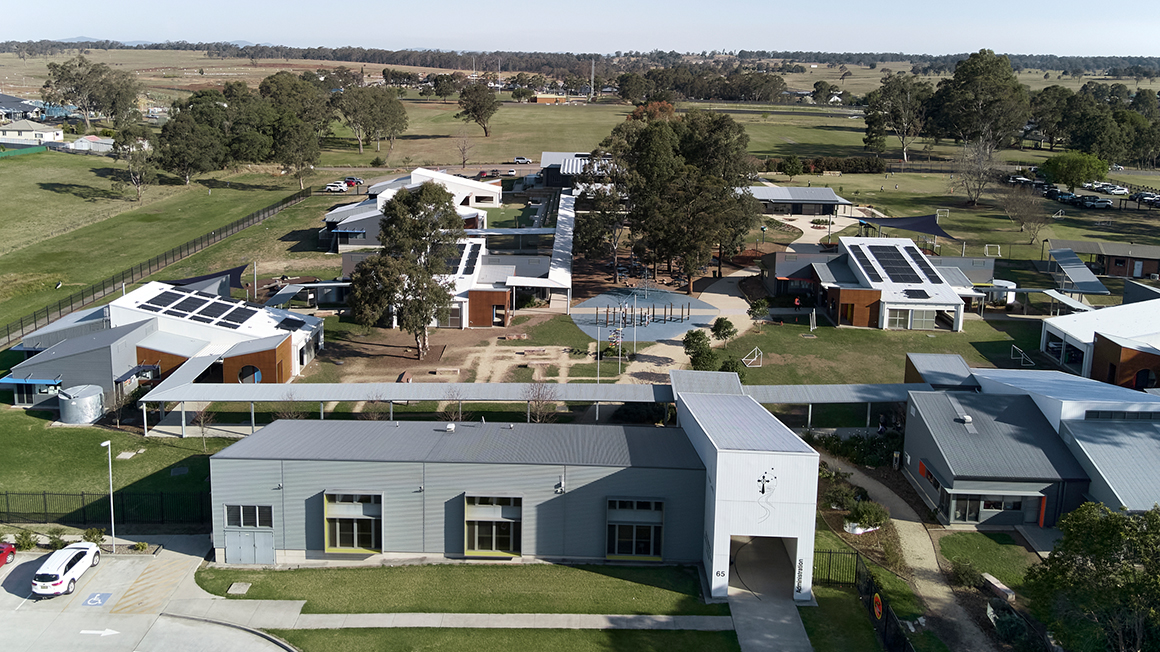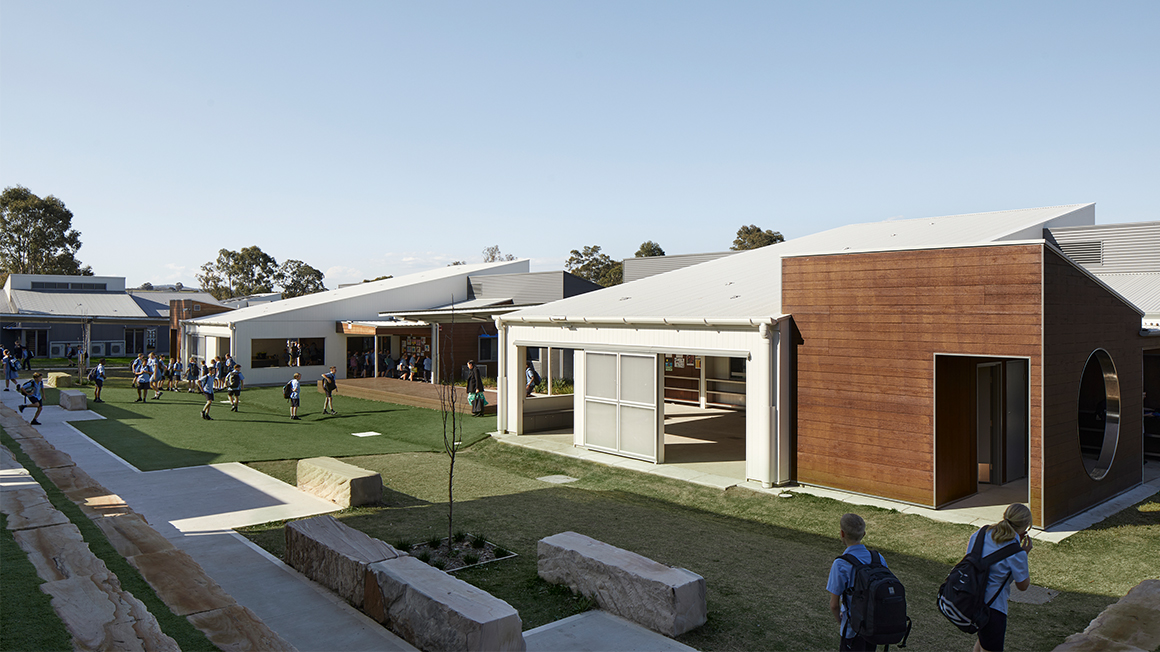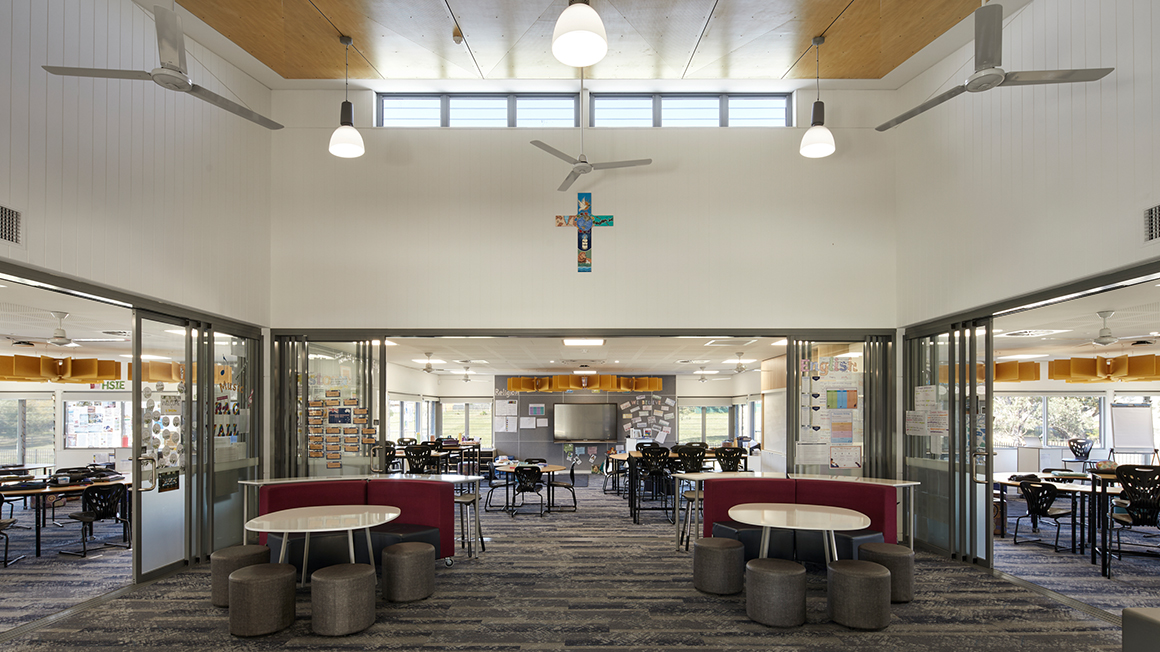 They say clover ignites soil - it converts nitrogen from the air and deposits rich nutrients back into the ground for healthy growth. St Patrick's Primary School at Lochinvar is a literal manifestation of the three-leaf clover. This pedagogical pattern won SHAC the Blacket Award for Stage One back in 2018. Now three stages, and five years, later the Masterplan has come to fruition, the school is complete - a cluster of learning leaves sprinkled on a country meadow, fit for country kids and clever teachers.
The intent of the masterplan project was to ensure that the sense of community and wellbeing of staff and students was maintained. As you enter the site, from its new entry off the New England Highway, an overriding sense of welcome is established with large open built-form spaces, with clear connection to the landscape that envelopes it. With its new address into the public realm, a strong relationship to the existing high school, which is both a physical and philosophical link, is strengthened.
St Patrick's Primary School is an exemplary masterplanning and architectural solution to meet the needs of a growing school community, who started the project with a legacy of outdated and unsuitable school buildings. The design accomplishes much with little. Modestly scaled buildings are clustered to form a new school address and heart, creating the armature for new methods of teaching and learning.
Open, flexible indoor and outdoor learning spaces are grouped in threes, sharing space and teaching resources, making collaboration a natural consequence of the architecture.
Simple and playfully restrained forms are complemented with robust, inexpensive materials and details, creating a clear sense of purpose and a delight in the rituals of the school day. Classrooms and administrative spaces have a strong connection to, or are, outdoors, reducing building and lifecycle costs and providing a high level of amenity and connection to the natural world.
Throughout the delivery of the masterplan, the project has been aided with a strong relationship and dialogue with allied disciplines. Key focus has been the relationship SHAC have developed with the Catholic Diocese of Maitland Newcastle, their teaching cohort and pedagogical change management team. This project was further enhanced through the utilisation of the same consultant team throughout all stages, which allowed for a cohesive, sitewide approach to be adopted from the first stage onwards.
The siting and urban design approach is steeped in sustainability considerations. The alignment and spacing of the buildings allow for clear access to natural ventilation and daylight, as well as areas of reprieve with solid thermal mass materiality. Being a school designed for very aware and conscious staff & students, the collection of water and its reuse on site is clearly articulate with above ground tanks, and open landscape channels that allow for the natural flow of overland water to be captured, filtered and then returned to the natural stream system that exists on the adjacent block.