BCRP
The Building Contract Review Program (BCRP) aims to assist new entrants to the building industry, as well as existing small to medium builders without demonstrated experience for proposed projects, to have an opportunity of obtaining experience. The program is intended to review the competence of the builder to price and manage a project rather than ensuring compliance with building standards.
SHAC is an authorised service provider for the Home Building Compensation Fund's (HBCF) Building Contract Review Program.
THE BCRP REPLACES THE FORMER MANAGED BUILDER PROGRAM (MBP)

Links
SHAC Request for Quote
SHAC BCRP Complaints Procedure Form
The BCRP is intended to be a transition phase and builders can apply in future to have the condition removed. It is expected that a new builder will participate at least three times in the BCRP before being permitted to contract for similar projects without the program. The reports issued by the BCRP service providers will be used during all Eligibility reviews. The participating builder will be provided with a copy of all BCRP final reports.
The BCRP will be used in the following instances (where all other relevant financial and non-financial considerations are satisfactory):
where the builder has never contracted and successfully completed a new single dwelling or alteration project for a homeowner;

where the builder is proposing to contract a larger or more complex project than the builder's experience supports;

where the builder has never before contracted with a developer and successfully completed a multi-unit project (as the multi-unit contractor or key manager within a building business).
The BCRP is also appropriate where the Gross Margins of the builder are an issue of concern. The program can assist a builder to correctly price contracts and test actual cost against budget.
Builders can choose a BCRP service provider that suits their needs from a panel of authorised service providers. SHAC's services components in the following Council areas:
Newcastle

Gosford

Wyong

Cessnock

Dungog

Lake Macquarie

Maitland

Muswellbrook

Port Stephens

Singleton

Upper Hunter Shire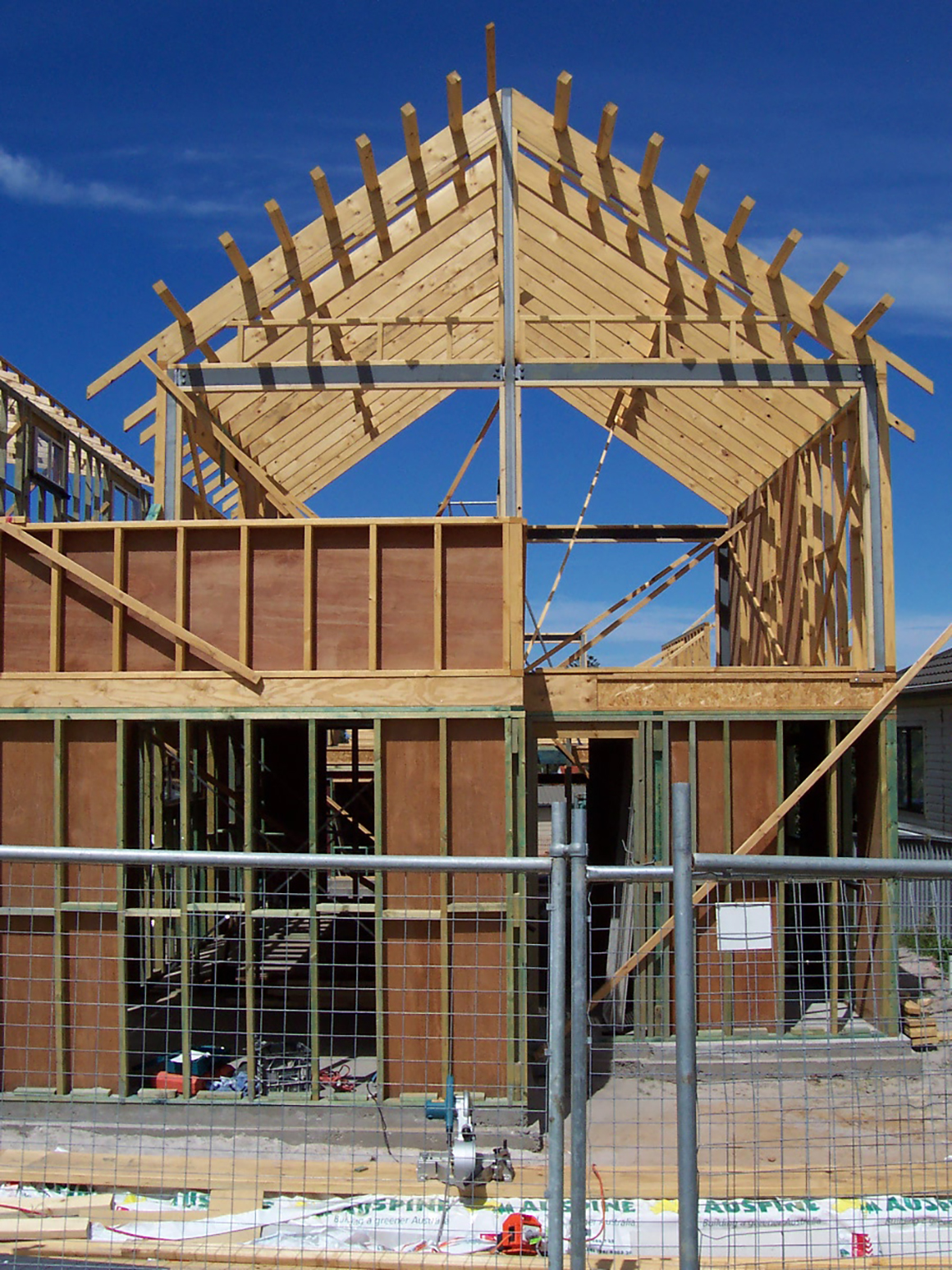 Every BCRP applicant will have direct and frequent contact with a senior member of staff responsible for the delivering of BCRP components. With a large body of completed residential work in the Hunter region and surrounds, SHAC is well placed to service BCRP work.
The BCRP is not compulsory for all builders. However, where required, participation in the BCRP will be a condition of a builder's Eligibility for each individual project with a contract price of $50,000 or more (GST inclusive) or such other higher amount as determined under the Eligibility assessment process.
THE BCRP AND ELIGIBILITY CONDITIONS
Builders do not have to engage a BCRP service provider until such time as Certificate of Insurance is required for a project. However, builders should ensure that the likely cost of the BCRP is factored into preparation of a quote/tender. A Certificate of Insurance for a project required to be in BCRP will not be issued until the BCRP service provider has signed off on Components 1, 2 & 3 of the BCRP.
Any builder can undertake contracts below $50,000 without engaging a BCRP service provider.
WHAT BCRP SERVICES DO SHAC PROVIDE?
 As an authorised BCRP service provider, SHAC's role is to:
review contractual documentation for a project;
ensure that the builder provides a detailed budget which provides a gross margin that is reasonable for the project requirements, type, size and value;
determine the number of site and off-site construction reviews required, taking into account the nature of the project. The intent is to ensure that the builder's supervision and contract administration is appropriate and that the project is running to budget and contracted completion date; and
undertake the reviews and issue reports giving a comment on the progression or development of the builder's competence relating to specific areas that have been reviewed. The report is provided to the Insurance Agent and builder.
Further information is contained in the BCRP Builder Agreement.
HOW MUCH DOES IT COST
Costs for each component of BCRP work are based on an hourly rate, $150 + GST. Each project is quoted individually. SHAC provide a lump sum for each  project based on the nature of the project at the time of quoting. 

Generally BCRP services range from $2000-$4000 + GST depending on the project type, complexity and travel required for site visits.
OUTLINE OF BUILDER OBLIGATIONS UNDER THE BCRP
Builders who are required to participate in the BCRP, must engage a BCRP service provider when undertaking projects with a contract price of $50,000 or more. SHAC is an authorised service provider.
Builders are required to provide copies of all contract documents, including contract, drawings, specifications, detailed cost breakdowns, construction programs and copies of third party certificates.
To enable SHAC to service your project promptly and efficiently, please keep SHAC informed of changes to your project and program.
SHAC is required to complete a 'BCRP Confirmation' form confirming that the participating builder has satisfied components 1, 2 & 3 of the BCRP (i.e. Contract Document Review, Reasonableness of Budget & Progress Payments and Builder Performance Review Schedule).
Where the builder does not satisfy components 1, 2 & 3 or should work or payment to the builder under the building contract for the project have already occurred the BCRP service provider must notify the Insurance Agent.
Following each Builder Performance Review (site visit or remote site assessment) under BCRP component 4 SHAC is required to provide a report to the Insurance Agent and builder. On completion of the project the BCRP service provider is required to prepare a final report (component 5) and provide a copy to the Insurance Agent and builder.

APPLICATIONS AND QUOTES

Steps to using SHAC as a BCRP provider:
Builder selects SHAC as their preferred BCRP service provider, completes Request for Quote and submits to SHAC along with project drawings, HBCF Project Application form and any other project documents which help to describe the type and scope of the project.
SHAC will provide a lump sum quote to the builder based on project information. Builder returns signed agreement to start BCRP work.
Builder submits contract documentation and detailed project budget to SHAC.
SHAC reviews and confirms the contract documents [including construction period] are appropriate and the project budget and scheduled progress payments are reasonable. SHAC also determines the number of builder performance reviews (site visits, remote site visits). Where SHAC is unable sign off on these components or if work has commenced (or payment made to the builder) under the building contract SHAC is to notify the Insurance Agent.
SHAC notifies intermediary of confirmation of appropriateness of; contract documents; reasonableness of the project budget; scheduled progress payments; and provides a schedule of builder performance reviews.
Distributor applies [on behalf of the builder] to the Insurance Agent for a Certificate of Insurance for the project attaching the SHAC's confirmation and builder performance review schedule.
Insurance Agent approves the issue of a Certificate of Insurance for the project.
SHAC undertakes builder performance reviews during project.
On completion of final review SHAC confirms that the project has been completed and forwards a final report to the builder and Insurance Agent.
Applicants complete the application form in full and provide as much information as possible on the nature of the proposed construction project (including construction drawings, where possible). Our BCRP services quotes are tailored to each proposed construction project; having detailed information included in the application allows us to price accordingly. Completed forms can be emailed to admin@shac.com.au where they will receive our immediate attention.
SHAC can guide applicants through the BCRP process. Please contact us for assistance.
General information on the BCRP is available from the NSW Government's icare Home Building Compensation Fund link above. The HBCF can also be contacted by phone 02 9228 5906.
SERVICE STANDARDS
An authorised service provider for the HBCF's Building Contract Review Program, SHAC is committed to meeting or exceeding our services standards commitments, which are outlined at the HBCF's service standards link above.
Where SHAC's standard of services falls below expectation, we refer builders to our internal BCRP Dispute Resolution Policy in the first instance. SHAC aim to resolve any issues prior to them becoming complaints.