Charlie Dibley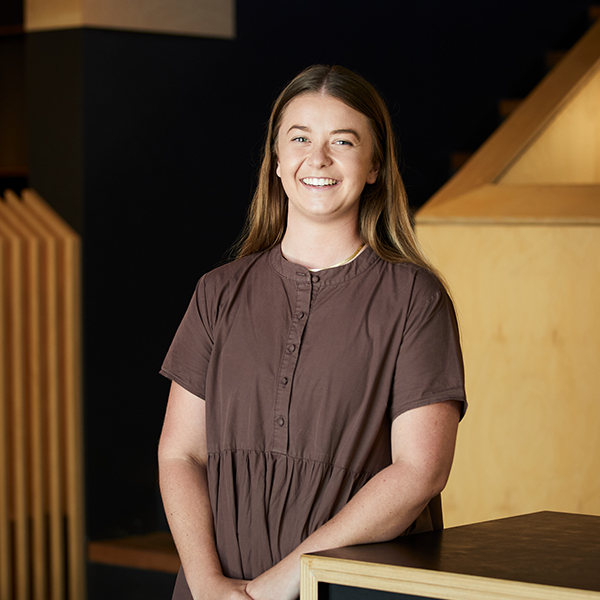 "We spend most of our lives inhabiting architecture and I'm intrigued by the way we – as users – interact with buildings or spaces..."
Architectural Assistant
B. Design (Architecture) (Distinction) - University of Newcastle
Currently Studying M. Architecture - University of Newcastle
Awards:
Endeavor Mobility Grant (2018)
Highest Achieving Bachelor of Design (2019)

Charlie joined SHAC after completing her Bachelor of Design, taking a year out from study to gain practical industry experience working full time with SHAC. She has proven to be an good fit for the team, slotting easily into drafting, research and technician roles for key educational projects under the mentorship of SHAC Directors. She has particularly enjoyed being at the design table in SHAC's engine room, listening, learning and contributing as our senior architects talk through designs, solutions and the reasoning behind complex decision making for live projects. We appreciate Charlie's can do attitude, problem solving ability, and her focus to bring out her best for a deadline.
Charlie is fascinated by the complex people component in architecture and that what we do affects so many people and groups down the line, especially public buildings and spaces that require significant community engagement to ensure best outcomes for all stakeholders. She is also interested in the evolving nature of architecture, as evidenced by the paradigm shift in educational facility design in the past 5 years as schools adapt to new technologies, modern methods of building manufacture, and the requirements of modern students, pedagogies and curriculum.
Charlie enjoys the variety of work offered by SHAC, being able to work on a $200M Education Campus one week, and then on an intimate residential project the next. Sometimes the variety comes wrapped in a single project: on the Oakvale Farm project, she was working on animal habitats, retail and kiosks, offices, as well as indoor and outdoor teaching spaces. Charlie was also in the University of Newcastle team that developed the design for Lake Macquarie Council's Multi-Arts Space (MIMA) a gallery in Speers Point Park for exhibitions and large-scale multimedia experiences.
Charlie's hobbies include furniture design and woodworking.