Rhys Bridgeman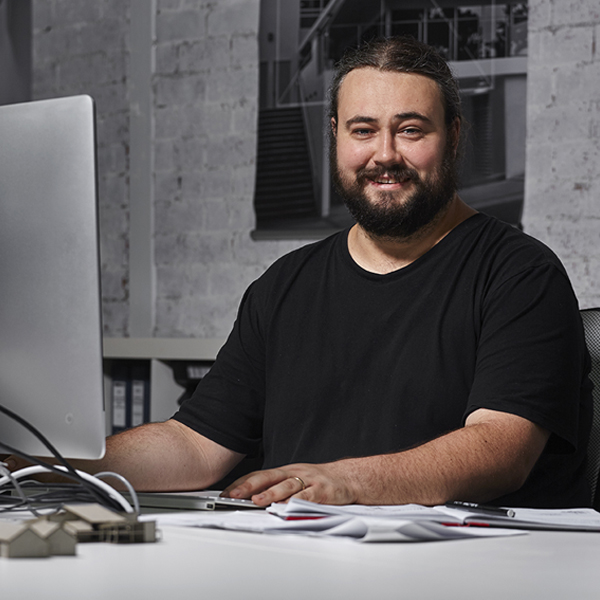 "I am only interested in making good things that last. That is my focus."
Senior Architectural Technician
B. Science (Architecture) - University of Newcastle
Rhys utilises his broad expertise and advanced skills in 3D CAD modeling, including Archicad, BIM (Building Information Modelling) systems, Building Code of Australia and other important benchmarks such as the Australian standards to develop work, which is better not just more.
Rhys has over 14 years' experience in a wide range of industrial, medical, commercial and residential projects in Newcastle and the Hunter Region in a range of architectural design and contract documentation roles. Contributing to many works in SHAC's portfolio including the Newcastle International Airport, Hunter Wetlands Environmental Learning Centre and numerous substations, depots and Architectural projects around the Hunter region. His favourite experience is seeing the small finely detailed drawings that he does every day become actualised as buildings in the real world, enjoyed by individuals and the wider community.
Rhys treats life like a kind of a Japanese tea ceremony, a gift to enjoy. He loves working at SHAC because it is where it's at. He says he is even prepared to commit the next 25 years or so to the practice.