Elizabeth Brown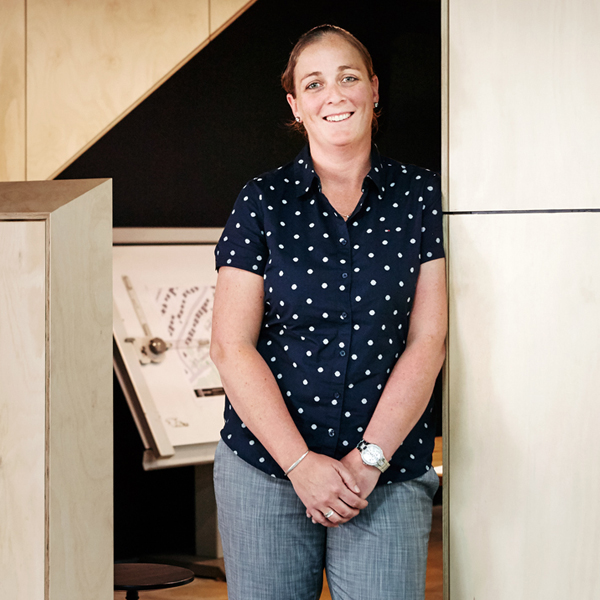 "I really enjoy the analytical approach that architecture/design allows. Being able to express a sense of creativity through a system of logic, patterns, proportion, geometry and scale is where I find the inspiration in projects."
Director, Architect, Project Manager
M. Architecture (Hons.I) - University of Newcastle
M. Project Management - University of Newcastle
B. Science (Architecture) - University of Newcastle
Cert. of Internal Auditor ISO9001 (Quality)
Registered Architect - NSW Board of Architects No. 9295
Learning Environments Australasia Member
With over 12 years' experience, Elizabeth has worked on a diverse portfolio of projects including civic, residential, multi residential, cultural, health, hospitality, education, mixed-use and commercial developments. Her involvement includes feasibility studies, urban design analysis, master planning, concept design, internal fit-out configurations, design development, construction documentation and construction phase coordination. Elizabeth's proven ability in commercial and civic Contract Administration sets her apart as a go to person for delivering projects on time and on budget delivered at the highest standard. As SHAC's Quality Manager, Elizabeth is also responsible for SHAC's compliance to ISO9001 (Quality) ensuring a highly detailed and consistent level of systems and documentation is achieved.


Since 2010, Elizabeth's focus has been on Educational Architecture and she is now known as a specialist and expert in her field who has built strong and enduring relationships with the NSW Department of Education, the Catholic Schools Office and various Independent Schools such as Bishop Tyrrell Anglican College and the St Philips Christian Colleges. Educational Architecture Prize winning projects she has procured include St Patrick's School Lochinvar, Bishop Tyrrell Anglican College Fletcher, and the Sister Marie Hall at St Pius X High School, Adamstown.


Elizabeth's favourite client experience is seeing clients put on the construction boots for the first time when the project starts and sharing the absolute thrill they get as the project progresses to completion and realising all the hard work has paid off. A self-confessed nerd from way-back, Elizabeth loves systems, scale, geometry, mathematics and reasoning. Elizabeth's love of travel, visiting different places and cultures, and studying the smallest of details, enriches her practice as an Architect developing work of pure beauty and delight.