Christian Thunig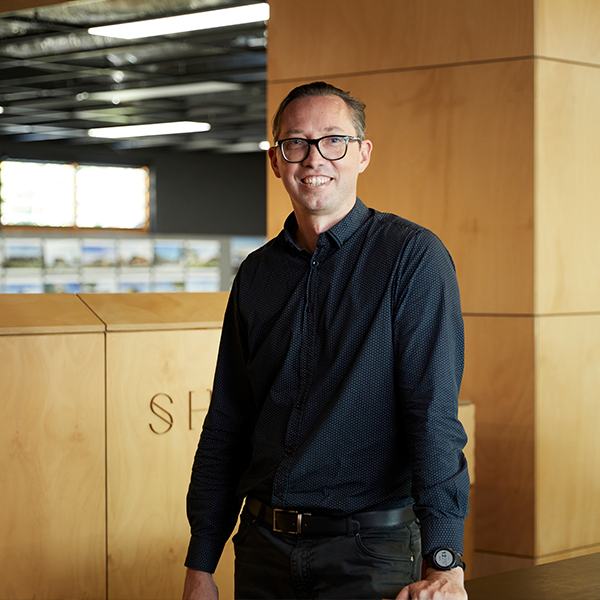 "Architecture is a way of life, a way of viewing life, a way to connect with people past, present and future."
Project Architect
B. Design (Architecture) – University of Newcastle
M. Architecture (Hons.I) – University of Newcastle
Having grown up in Germany before moving to Australia at the age of 7, the contrast opened Christian's eyes to the great differences in this world, and to the great connection between geography and history. He is inspired by great architects such as Alvar Aalto, who understood that human habitation requires connection to nature, natural materials, sun, air and greenery, where the simplest element – such as a door handle – can be more than a means to open a door; It is an interaction of the building and one's senses.
Christian has 14 years architectural experience across a broad range of projects, including Heritage, Public Buildings, Infrastructure and Residential typologies. His extensive Public projects portfolio includes important Community and Civic works (Lake Macquarie Museum of Art and Culture), Sports Facilities (Woy Woy Sports Ground Masterplan, Blackall Park Sports Amenities, Catherine Hill Lifeguard Observation tower), and significant heritage restoration works for NSW Government, (Sydney Central Station and Milsons Point Railway Station), and Concord Public School restoration.
His intense focus on accuracy and clarity and drive to drill down to key and salient details allows him to fully explore possibilities and utilise opportunities for any given project. He has a high level of technical proficiency, and extensive experience navigating local council processes and building codes, and works to develop a solid working relationship with subconsultant teams to allow all involved to achieve optimal shared outcomes.
For Christian, architecture is not just a job. It is a way of life, a way of viewing life, a way to connect with people past, present and future. It is fun, it is exciting.