Jasmine Wellings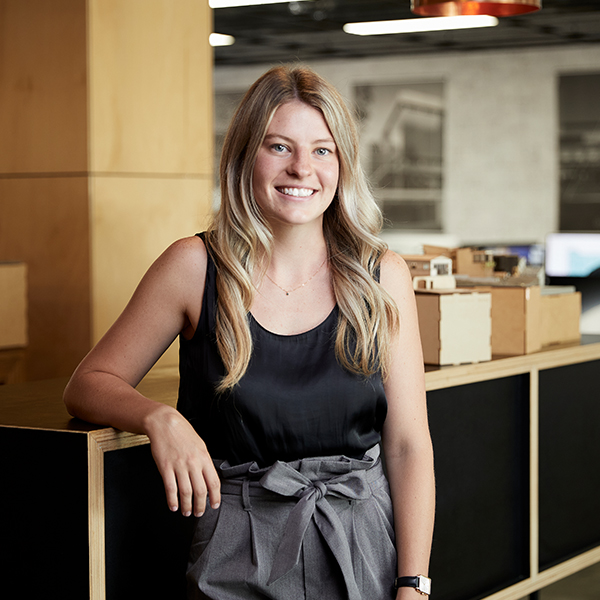 "We are created to create, to have fun, to help others and become who we dream of. Architecture, for me, allows all of these things. "
Architectural Technician
B. Design (Architecture) (Dist.) – University of Newcastle
Currently Studying M. Architecture - University of Newcastle

Jasmine has been a quiet achiever at SHAC since she started with us at the start of 2021. A Distinction level student now completing her second architecture degree at the University of Newcastle, Jasmine has solid experience across a range of projects, including schools, medical centres and industrial projects. Jasmine applies a cool, thorough logic and research approach to her work, complemented by an aesthetic sympathetic to the surrounding natural environment.
For Jasmine, Architecture is a calling as much as it is a career. She says: "I believe there is an inherent relationship between people and nature informing everything, such as the patterns and symmetries of the built environment. I love applying existing natural patterns and geometries to designs, ideas and rationales - drawing similarities between contemporary built form and natural form found in the environment around us is central to my architectural drive."
A standout architectural encounter of Jasmine's was attending a traditional smoking ceremony with the Birpai People, the Traditional owners of Port Macquarie. She loves that architecture can lead to so many enriching and rare experiences and opportunities.
Jasmine feels most peaceful and inspired on a bushwalk or at the beach. She also loves finding new ways of seeing the world differently, such as through her new hobby of snorkelling. Jasmine is also a dedicated and passionate member of the Warners Bay Bulldogs AFL Club. She has taken home a swag of awards playing football but never mentions it. She feels that playing in a team sport has helped her develop leadership, collaboration and communication skills, and that those are the real rewards.