Travis Wettig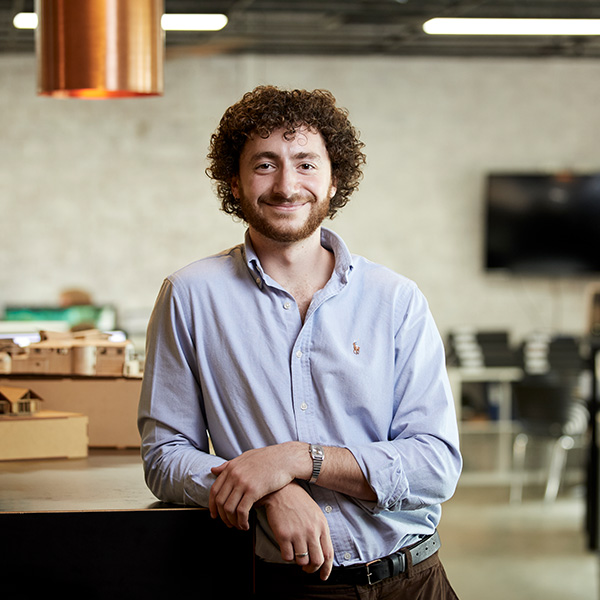 "I find great satisfaction in knowing that everyday holds the opportunity to make a positive impact in my community through creative problem solving."
Architectural Technician
B. Design (Architecture) - University of Newcastle
College Commendation List - Outstanding Academic Performance (2021)
Travis is mid way through his architecture double degree. Joining SHAC in early 2022, he – along with our other student architects - brings fresh energy, curiosity and passion into our team.
Waking up daily and having the chance to do something new and change the world around me gives me a lot of drive. I'm also a big fan of basketball so find constant motivation from Kobe Bryant. His work ethic and ongoing success demonstrates that anyone can be the best at what they do if they're ready to dedicate themselves to their craft.
My favourite project is always the one I'm working on that day, but if I had to choose a specific project, it would have to be one of my first, an upgrade to a local public school. The project combined all the things I care about when it comes to architecture: collaborating with peers, improving the quality of people's lives, and designing through problem solving.
In my downtime you'll always find me doing something active. I love keeping busy and achieving things. That typically manifests itself in the form of playing basketball, cooking, designing, hiking, fishing or going to art galleries. I'm a huge fan of trying new things too, so if there is something new in town there's a good chance I'm trying it out, attempting to teach myself a new skill or just generally chasing the day.
I love working at SHAC because I'm surrounded by likeminded people who want to see me succeed and do my best. The workplace culture really feels like a family.